The retailer of the newest collections of sport brands, Various Brands, is expanding its stores network with two more locations in the north-west area of the country, Maramures region.
The multibrand with 100% Romanian capital is following its expansion plan started last year and its opening two new stores in two of the shopping centers in districts, VIVO! Baia Mare and Shopping City Satu Mare.
"The opening of new locations, always comes with great joy and satisfaction, giving the determination and courage necessary to continue our evolution as an local brand. We like challenges, and entry in a new and vast geographical area like Maramureș inspire us to exceeds our limits and to have a positive look on the future." states Nicolae Popa, owner of Various Brands.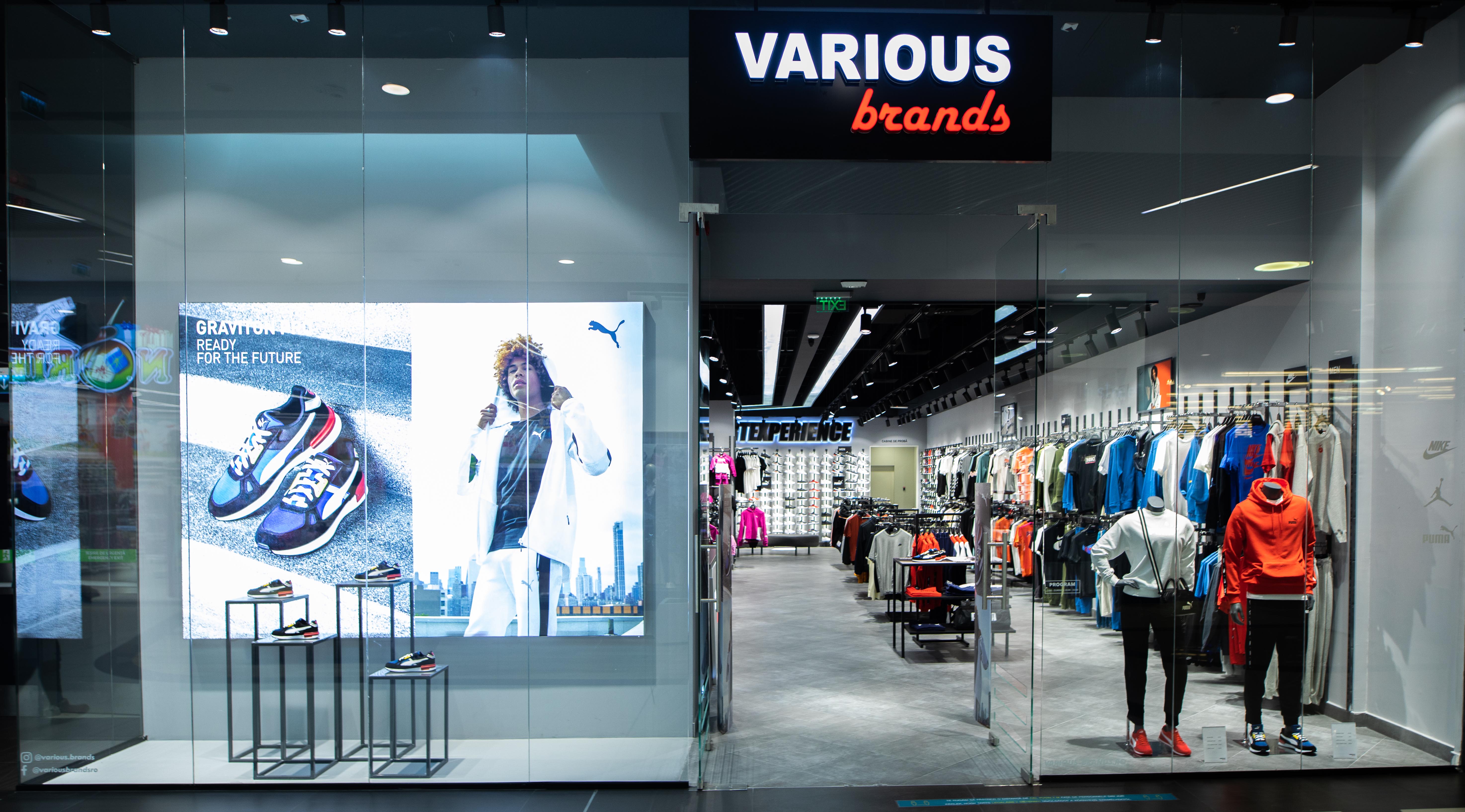 In order to keep the continuity of the brand's aesthetics, the two new locations have a linear design with a modern and minimalist look, good for highlight the clothing articles, the footwear and the accessories from the Nike, Puma and Emporio Armani collections.
For a relaxing shopping experience, the new space in VIVO! Baia Mare Mall has a surface of 111 square feet, respectively 140 square feet for the space in Shopping City Satu Mare. The investment for the locations has involved designs costs, but also the cost for stock of products purchased, the total sum reaching 450.000 euro.
Various Brands aims, for this year, to include in its selection new brands representative of the urban style, in order to diversify its portfolio of products and to satisfy the preferences of a wider audience.
" As part of the development strategy, in parallel with the stores network expansion at a national level with, at least, one more location until the end of the year 2022, we launched a beta version of the new e-commerce platform : beta.various-brands.ro/" – a website with an updated interface, meant to simplify the online shopping experience.", states, Bogdan Nania, co-owner of Various Brands.
The people of Maramures are invited to discover the freshest streetwear articles from their favorite brand collections in the freshly opened stores in VIVO! Baia Mare and Shopping city Satu Mare, and the online shopping lovers are invited on the website https://beta.various-brands.ro/.
***
About Various Brands:
Various Brands is a national multibrand present on the market since 2007, evolving step by step with new locations in Bucharest and other 18 cities in the country. Nowadays, there are 29 stores Various Brands situated in AFI Cotroceni, Mega Mall Bucharest, Sun Plaza Bucharest, Shopping City Ramnicu Valcea, VIVO! Shopping Pitesti, Shopping City Galati, Electroputere Parc Craiova, Shopping City Targu Jiu, Shopping City Ploiesti, Braila Mall, Shopping City Piatra Neamt, Severin Shopping Center, City Park Mall Constanta, Iulius Mall Suceava, Shopping City Sibiu, Shopping City Alba Mall, Shopping City Buzau, Promenada Mall Sibiu, Focsani Mall, Shopping City Targu Mures, Coresi Shopping Resort Brasov, Arena Mall Bacau, VIVO! Baia Mare, Shopping City Satu Mare and 3 outhlets in Fashion House Bucharest, Fashion House Pallady (Cernica) and Shopping City TOM Constanta. The multibrand also has an online store, www.various-brands.ro.