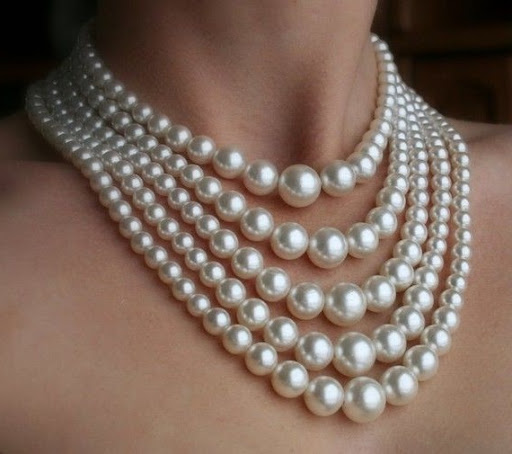 Pearls are among the most loved gemstones by ladies around the world. Each time they are wear, they have a special refinement, which brings that person's beauty out into bold relief.
It is understandable that natural pearls are extremely difficult to find, because they are collected from the bottom of the seas and oceans and they are very pricy. However, you can step into the universe of elegance with accessories that are not made of natural or cultured pearls, but of close imitations. You just have to know how to wear them!
We have prepared for you a few pearl accessories that you can wear any time to transform a banal look into a sophisticated one:
Earrings:
Chains and pendants:
Bracelets:
Ring:
Belts:
Headband:
Clips and hair pins:
Brooches:
Remember that pearls are ideal for turning any outfit into a dreamy one, but be careful how you accessorize it! Wear something simple and effective!
---
Featured image source: quietcurator.com
Listing image source: www.thespruce.com
Article images sources: the websites where the above-mentioned products are available