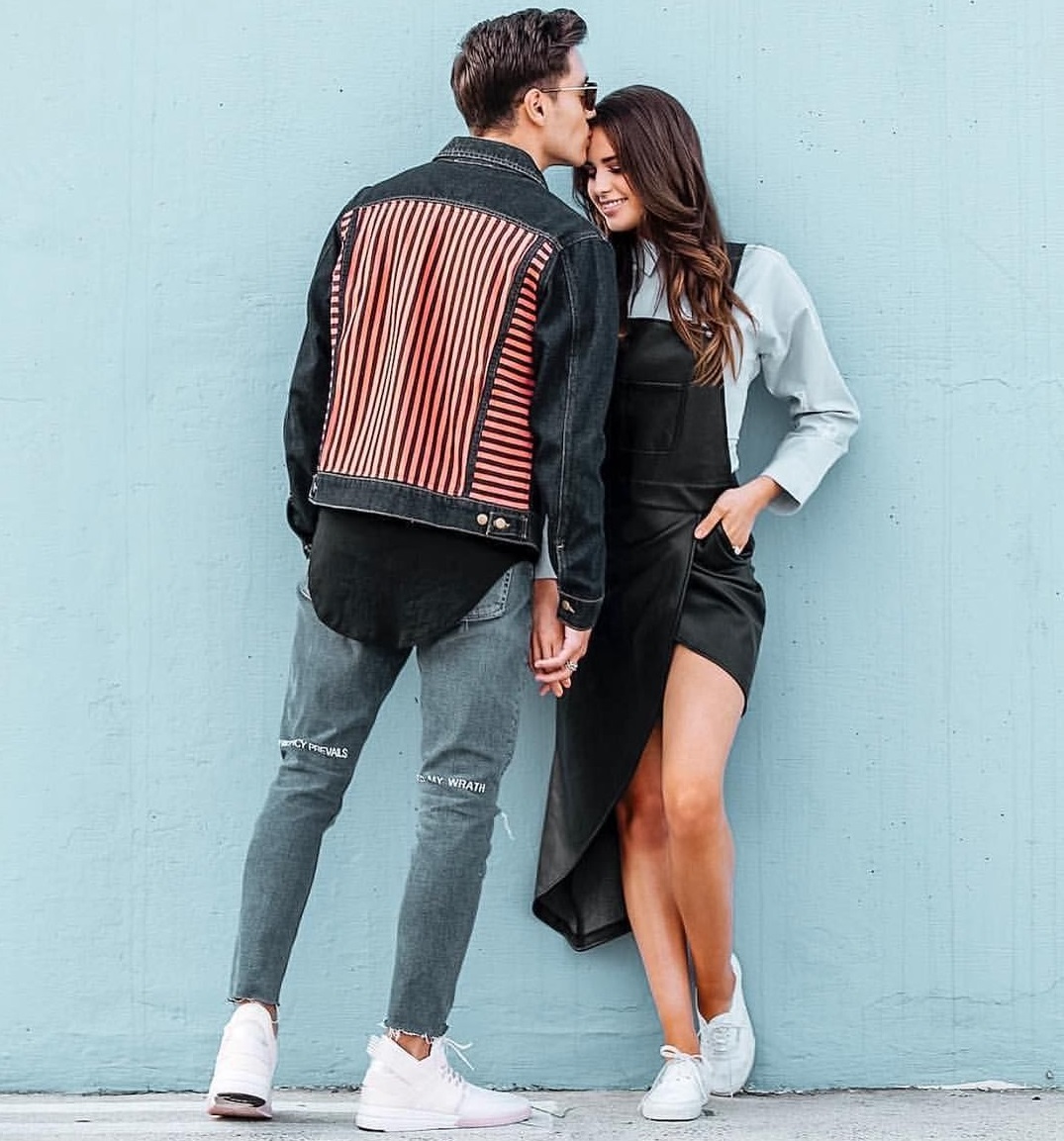 The typical challenge for any shopaholic in the month of love: What do I wear on this special date? Obviously, you want to shine only as much as to impress him and to make sure everything shows that you have worked hard for this outfit, but not much more than usual. Sounds complicated, but with a few good suggestions, you will also win this challenge.
For start, remember that you need to feel comfortable in the clothes you are wearing – shoes that are too tall, skirts that are too tight or other items that give you a headache are not an inspired choice. An outfit that makes you feel good will give you more confidence and no accessory is more attractive than this. Also opt for the outfits that fit your style and pack them in a romantic way for an outfit that looks perfect for a date with your loved one. Retro infusions, provocative prints and glamorous items are just a few romantic options.
Of course, the outfit you opt for should be suitable for the time and the place of your date. Therefore, we have for you three situations and outfits that will give you the inspiration you need in choosing the ideal clothes for the month of love:
After work drink
After a difficult day at the office, a date is exactly what you need! So, don't forget that your purpose is to shine and your daily office style can look amazing with some romantic influences!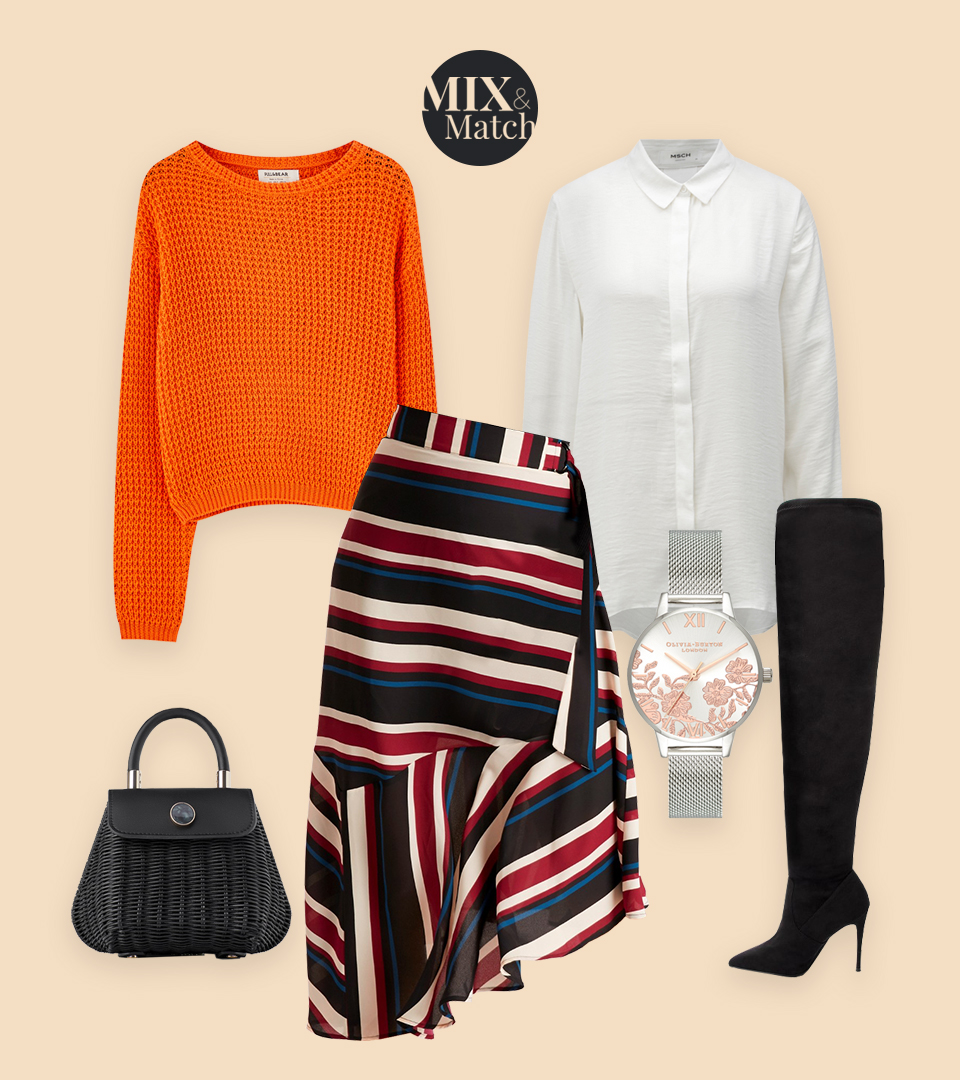 1. Pull&Bear Pullover – www.pullandbear.com – 89.90 lei;
2. Moss Copenhagen Shirt – www.zoot.ro – 199.99 lei;
3. NEXT Skirt – www.next.ro – 214 lei;
4. Zara Bag – www.zara.com – 149.90 lei;
5. Olivia Burton Watch – www.bb-shop.ro – 607 lei;
6. Steve Madden Boots – www.epantofi.ro – 510 lei.
 
Special brunch
Does he want your date to be special and invited you to a brunch in an elegant place? There is nothing more pleasant than to turn on your aesthetic sense by giving a glamorous touch to your romantic outfit.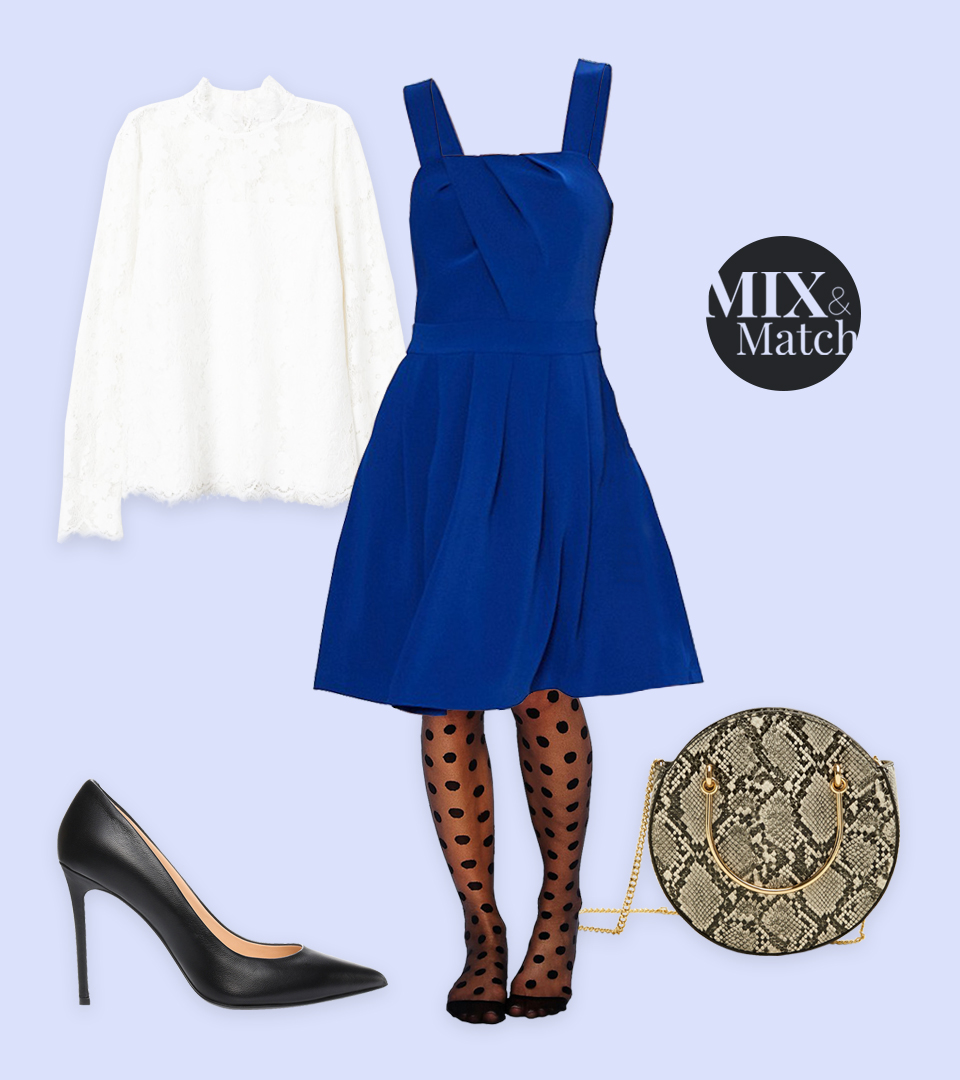 1. H&M Blouse – www2.hm.com – 159 lei;
2. Baden 11 Dress – www.welovecouture.com – 113 euro;
3. Mango Bag – shop.mango.com – 139,90 lei;
4. Fiore Nylons – www.sosetaria.ro – 27.99 lei;
5. Il Passo Shoes – www.ilpasso.ro – 329.40 lei.
 
Ready to party
The 90`s fashion can be perfectly combined with "party"! So, add a little bit of romance and a lot of boldness to get a remarkable retro look!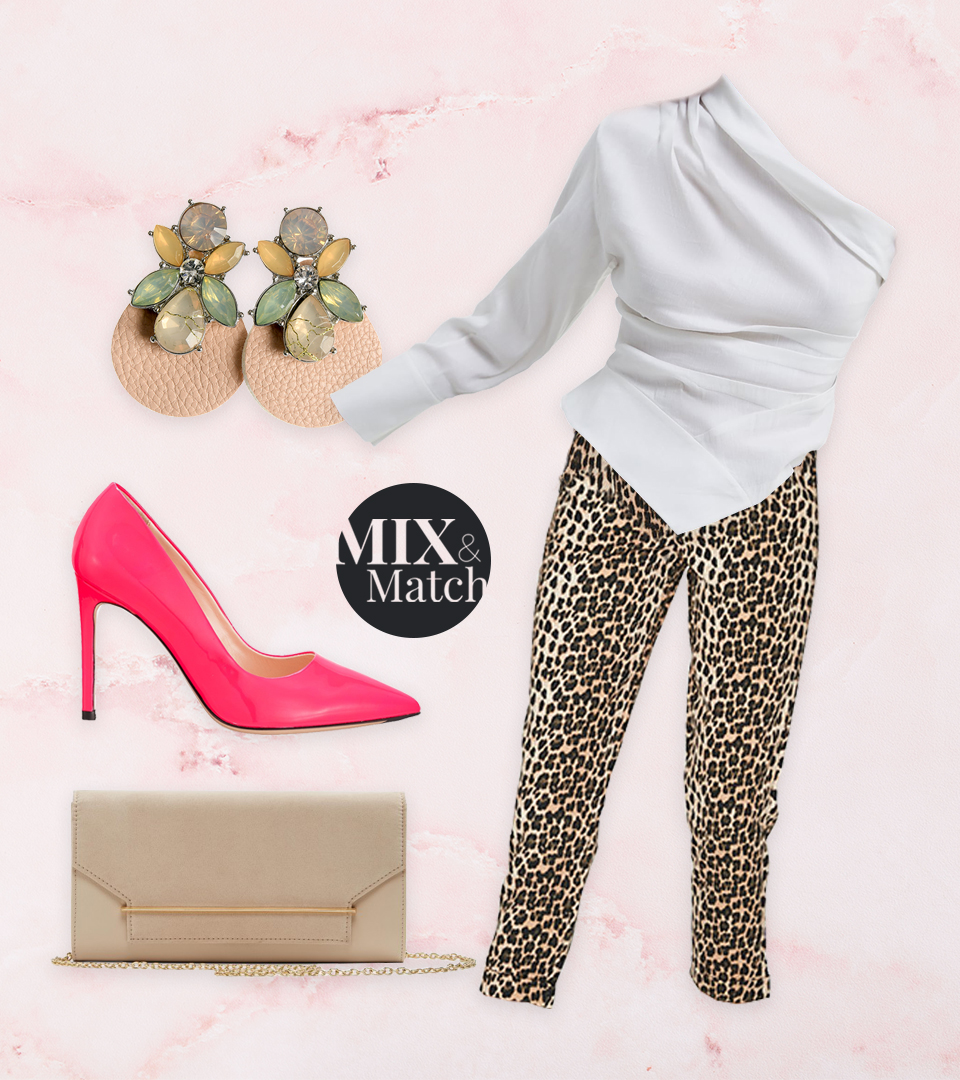 1. Zara Top – www.zara.com – 149.90 lei;
2. Answer Pants – answear.ro – 169.90 lei;
3. Aldo Bag – www.aldoshoes.com – 179 lei;
4. Meli Melo Earrings – melimeloparis.ro – 44.99 lei;
5. Anna Cori Shoes – www.annacori.com – 449 lei.
 
3 places for a date in the month of love, 3 romantic outfits and 3 inspiring sources for choosing the perfect outfit! All of these come into your help, so that your moment will be really special!
---
Featured image source: medium.com
Listing image source: pinterest.com