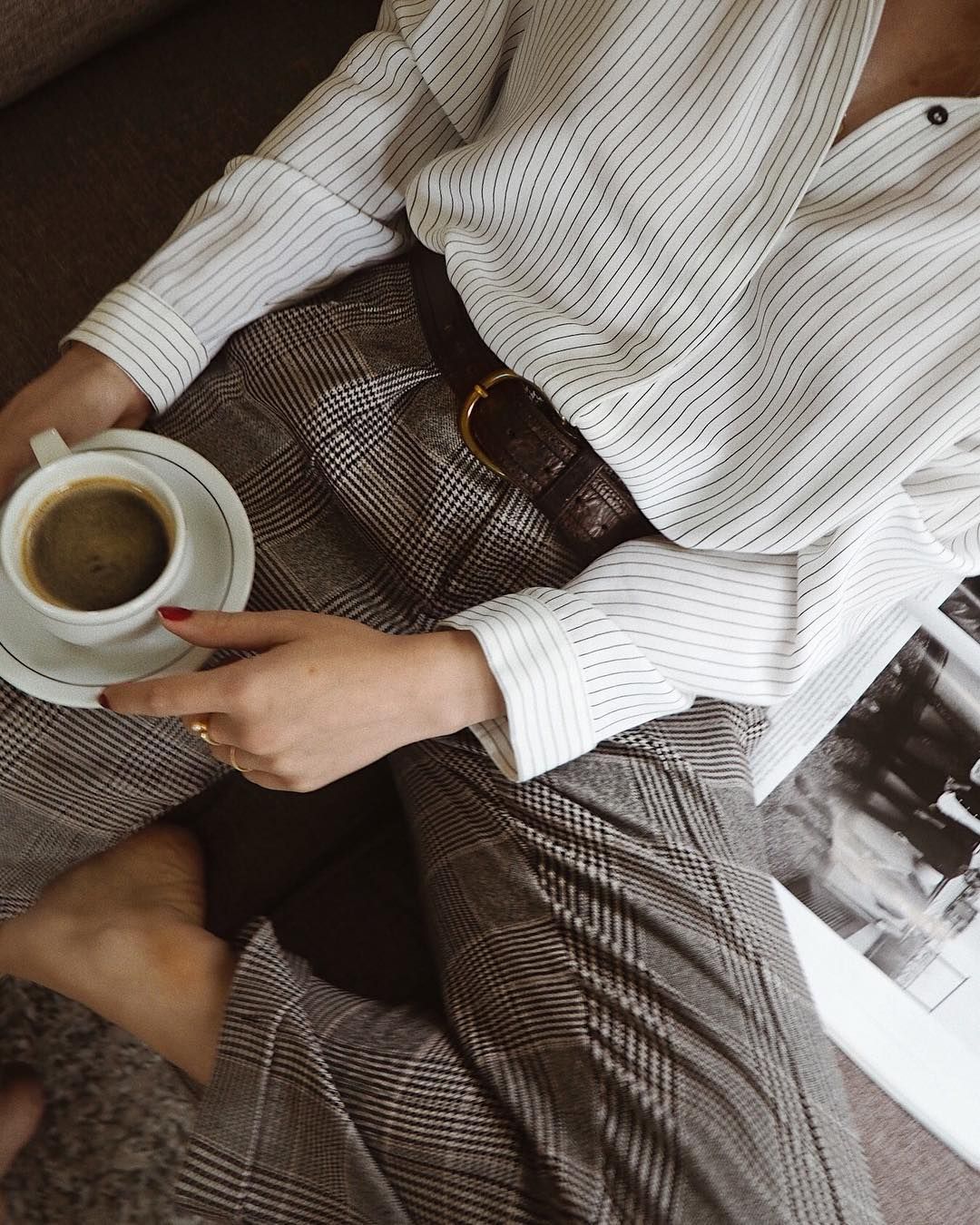 We love vintage fashion and on every occasion we introduce an item that suggests a temporal incursion. Everything becomes even more interesting when trends are with us. For example, more and more urban outfits embrace the pleated pants. We believe that they are appropriate at any time of the day and, moreover, we dare to consider them a necessary item for this autumn. You can easily integrate them into a casual outfit for the weekend or even a casual smart look. It's all about the other pieces of clothing that you choose to combine them with.
Today we have for you 3 trendy outfits for 3 key moments of the week, where pleated pants are the stars: the relaxing weekend, a Friday at the office and your after-hours shopping session with your girlfriends.
Cool weekend outfit: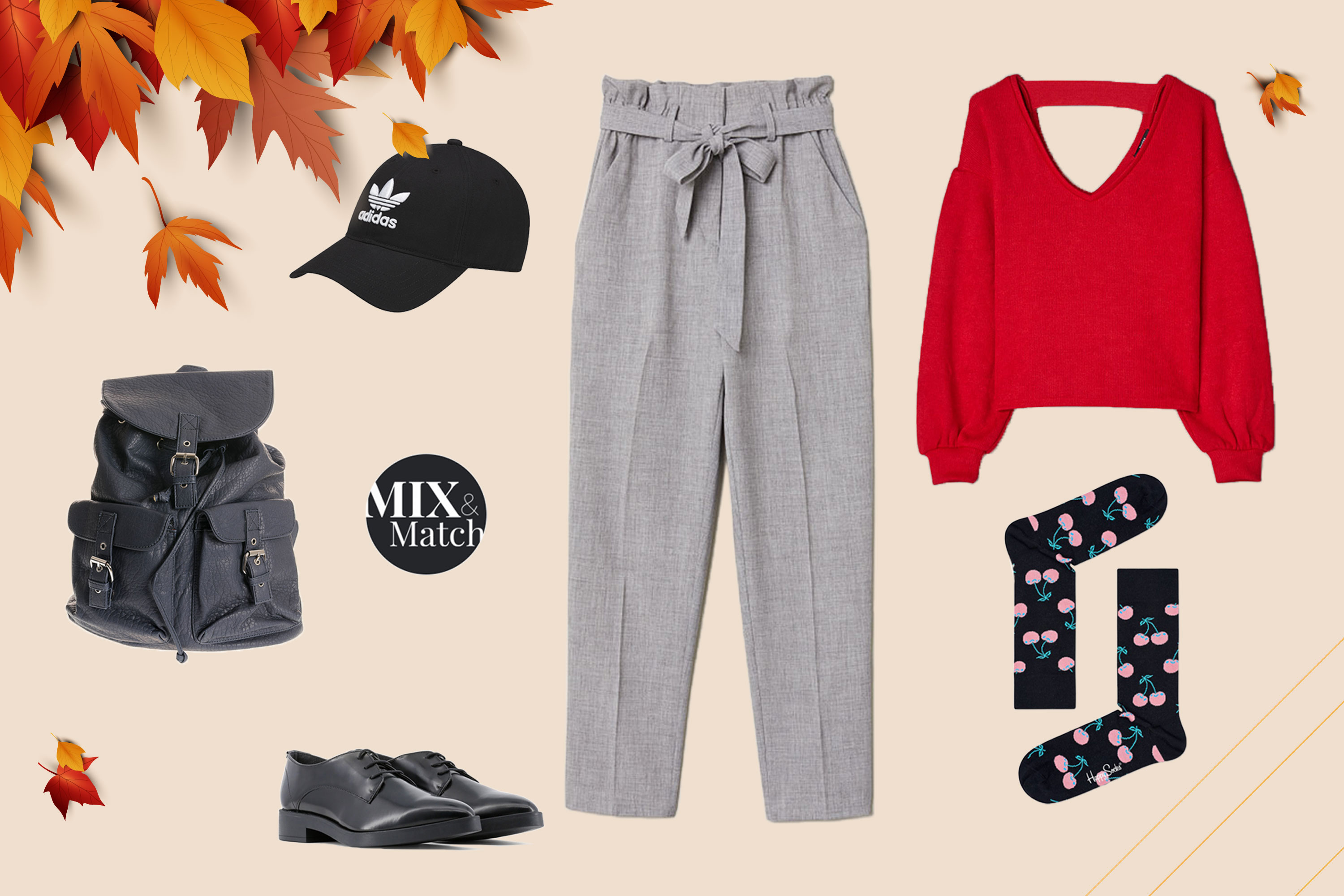 1. H&M Pants,www2.hm.com, 99 lei
2. Bershka Top, www.bershka.com, 79.90 lei
3. Arnaldo Toscani Shoes, www.fashionup.ro, 510.49 lei
4. Happy Socks Socks, answear.ro, 37.90 lei
5. Meli Melo Backpack, melimeloparis.ro, 159.99 lei
6. Adidas Cap, www.originals.ro, 89.99 lei
An office touch outfit: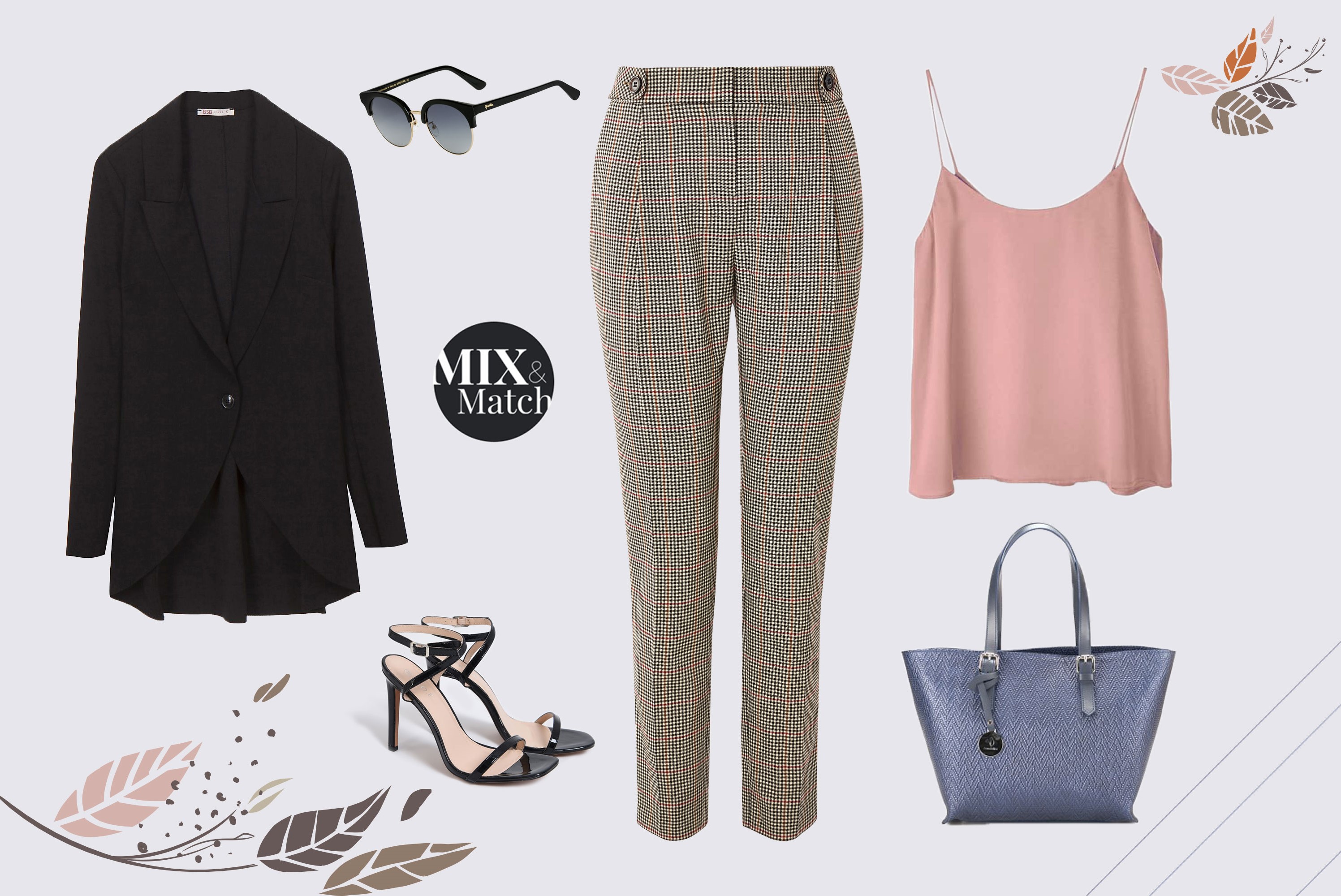 1. Next Pants, www.next.ro, 134 lei
2. Stradivarius Top, www.stradivarius.com, 79.90 lei
3. BSB Fashion Jacket, www.bsbfashion.com, 282 lei
4. Poema Sandals,www.poema.ro, 129 lei
5. Ama Fashion Bag, www.amafashion.ro, 489 lei
6. Spektre Eroica Sunglasses, www.optiblu.ro, 699 lei
Shopping with girlfriends outfit: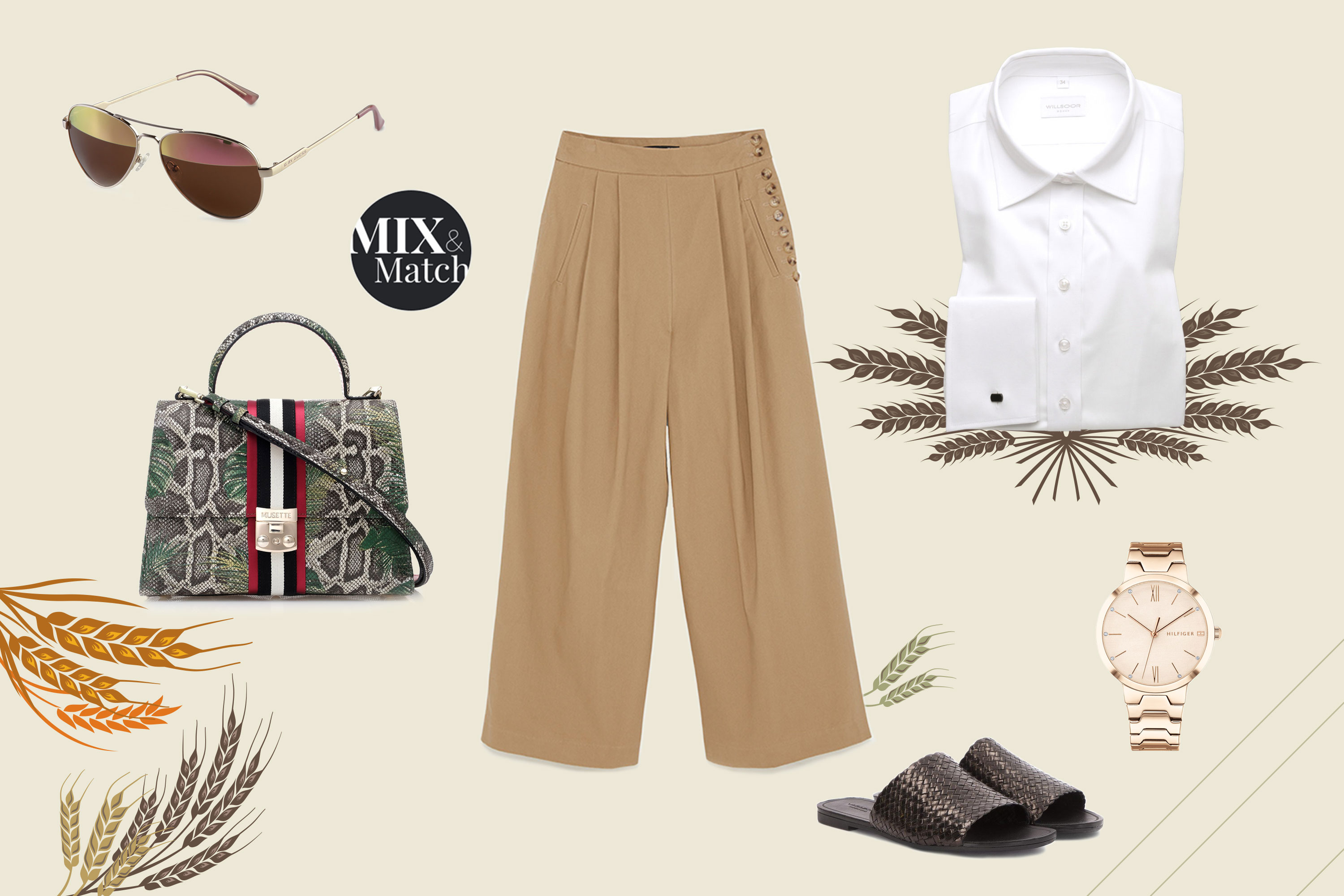 1. Zara Pants, www.zara.com, 199.90 lei
2. Willsoor Shirt, www.willsoor.ro, 223.75 lei
3. Vagabond Flip Flops, www.epantofi.ro, 399 lei
4. Musette Bag, musette.ro, 749 lei
5. Tommy Hilfiger Watch,www.bb-shop.ro, 748 lei
6. Guess Sunglasses, www.b-mall.ro, 225 lei
We are curious to see how you chose to wear them too!
---
Featured image source: oliviarink.com
Listing image source:  pinterest.com