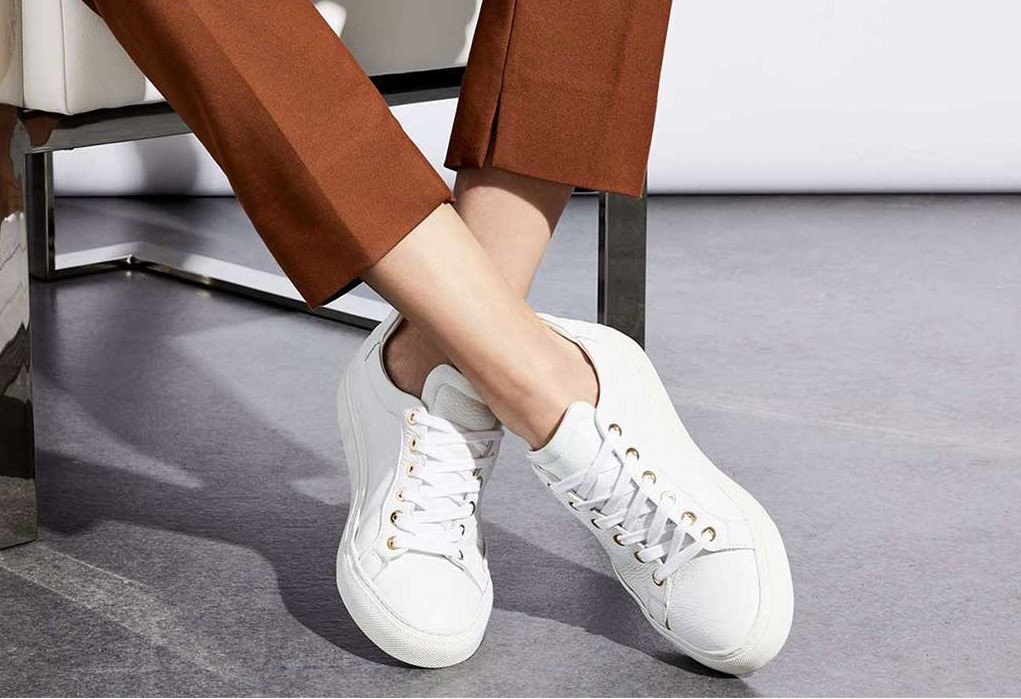 It`s time to gradually move from boots to lighter and more appropriate shoes for this season. We start with a category that is defined by comfort and we integrate it with style in two smart-casual outfits for relaxing days at the office. White sneakers are the cool element you need to have in your dressing room because they can be integrated into trendy outfits regardless of style. They can even be worn at the office! And if you don't know how, we'll show you.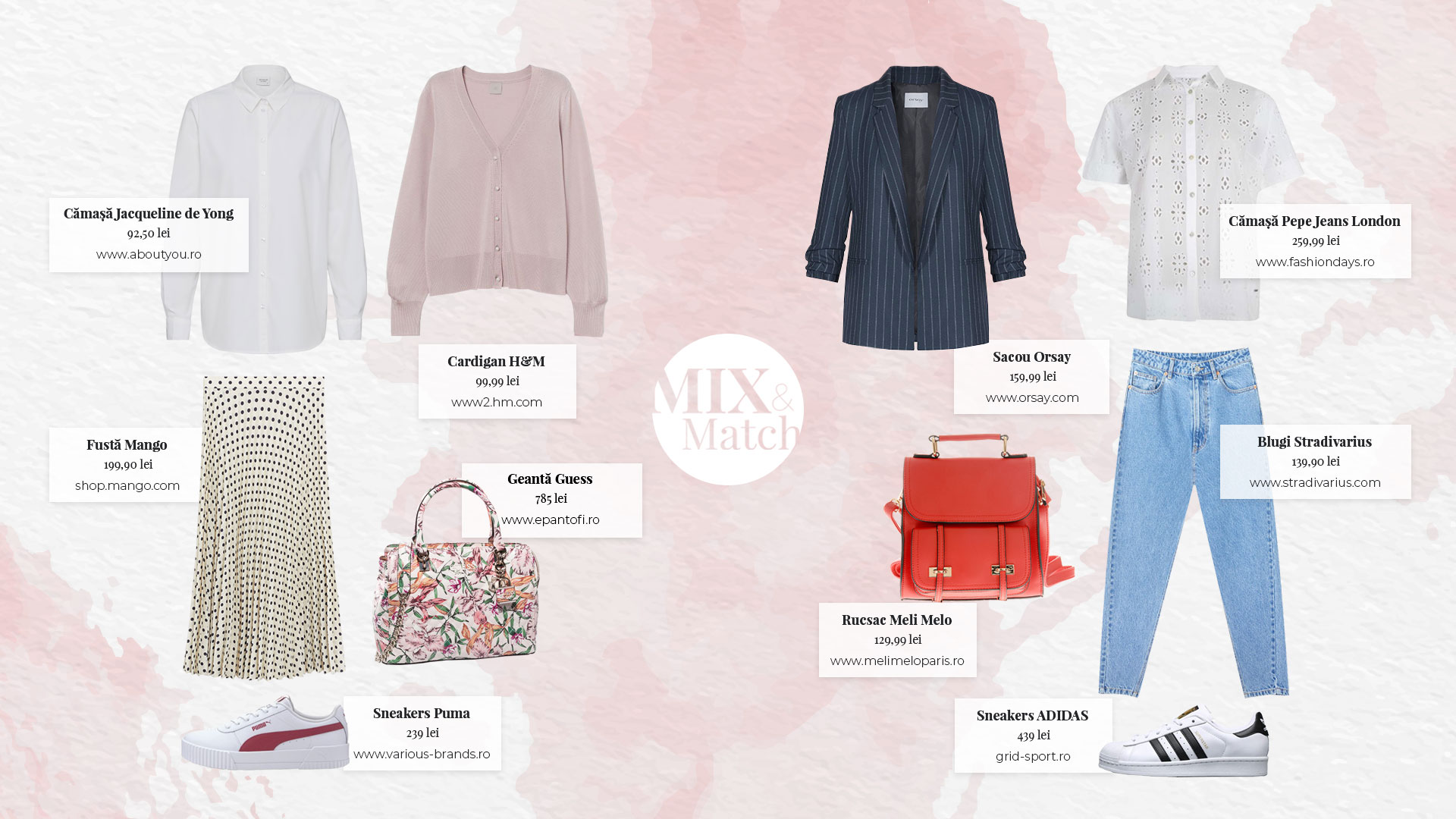 The first outfit
Puma Sneakers – www.various-brands.ro – 239 lei;
Mango Skirt – shop.mango.com – 199.90 lei;
Jacqueline de Yong Shirt – www.aboutyou.ro – 92.50 lei;
H&M Cardigan – www2.hm.com – 99.99 lei;
Guess Bag – www.epantofi.ro – 785 lei.
The second outfit
ADIDAS Sneakers – grid-sport.ro – 439 lei;
Stradivarius Jeans – www.stradivarius.com – 139.90 lei;
Pepe Jeans London Shirt – www.fashiondays.ro – 259.99 lei;
Orsay Jacket – www.orsay.com – 159.99 lei;
Meli Melo Backpack – www.melimeloparis.ro – 129.99 lei.
Do you like the feminine outfit or the comfortable one? Whatever you choose, you will look spectacular in your relaxing office outfit.
---
Listing image source: shershegoes.com
Article images sources: the websites where the above-mentioned products are available