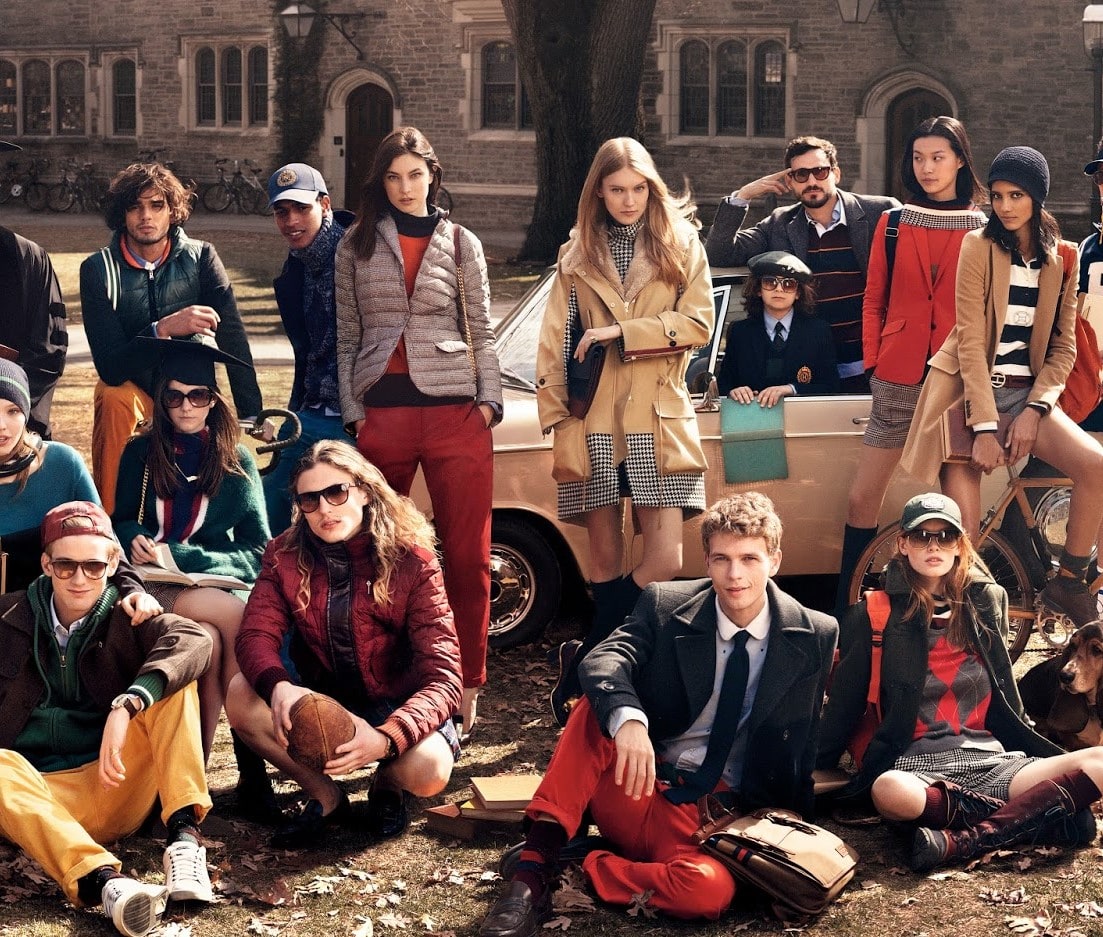 Universities have opened their doors and the students start a new academic year. Among the useful information that are meant to develop your knowledge area, you do not have to leave out the other cool aspects of the student life: socializing moments during breaks, weekends in which you have fun with your new colleagues, and, of course, adopting the best fashion style for classes, preppy style.
You surely admired the trendy outfits of your favourite characters in the American TV serial Gossip Girl and were impressed every time by the uniform that was so coolly integrated in the students' outfit. This is preppy style. Inspired by the fashion of American students from the top schools, this fashion style is meant to be a successful combination of classical, trendy and comfortable clothes. Is it perfect for a day at the college, right?
So, we have selected some items that perfectly represent the preppy style and we have created for you and your study partner two good-looking outfits!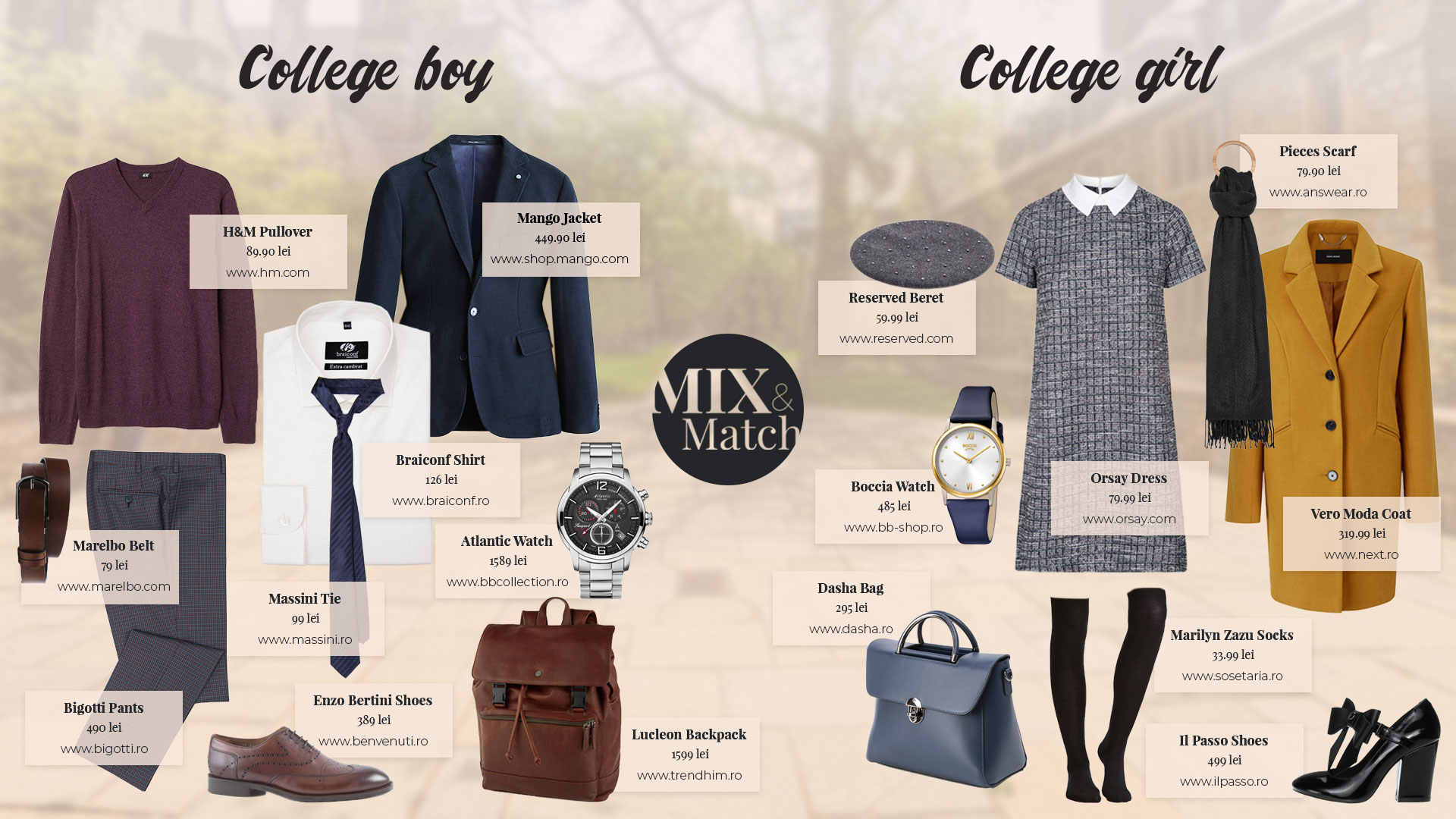 College boy
1. Mango Jacket – shop.mango.com – 449.90 lei;
2. Braiconf Shirt – www.braiconf.ro – 126 lei;
3. Massini Tie– www.massini.ro – 99 lei;
4. H&M Pullover – www2.hm.com – 89.90 lei;
5. Bigotti Pants – www.bigotti.ro – 490 lei;
6. Marelbo Belt – marelbo.com – 79 lei;
7. Enzo Bertini Shoes – www.benvenuti.ro – 389 lei;
8. Atlantic Watch – www.bbcollection.ro –  1589 lei;
9. Backpack Lucleon – www.trendhim.ro – 1599 lei.
College girl
1. Orsay Dress – www.orsay.com – 79.99 lei;
2. Marilyn Zazu Socks – www.sosetaria.ro – 33.99 lei;
3. Il Passo Shoes – www.ilpasso.ro – 499 lei;
4. Vero Moda Coat –  www.next.ro – 319.99 lei;
5. Pieces Scarf – answear.ro – 79.90 lei;
6. Reserved Beret – www.reserved.com – 59.99 lei;
7. Boccia Watch – www.bb-shop.ro – 485 lei;
8. Dasha Bag – www.dasha.ro – 295 lei.
Follow a classical line in creating this outfit, choose items from the most comfortable materials and put them together in a creative way to get a cool look for college!
---
Featured image source: pinterest.com
Listing image source: twitter.com