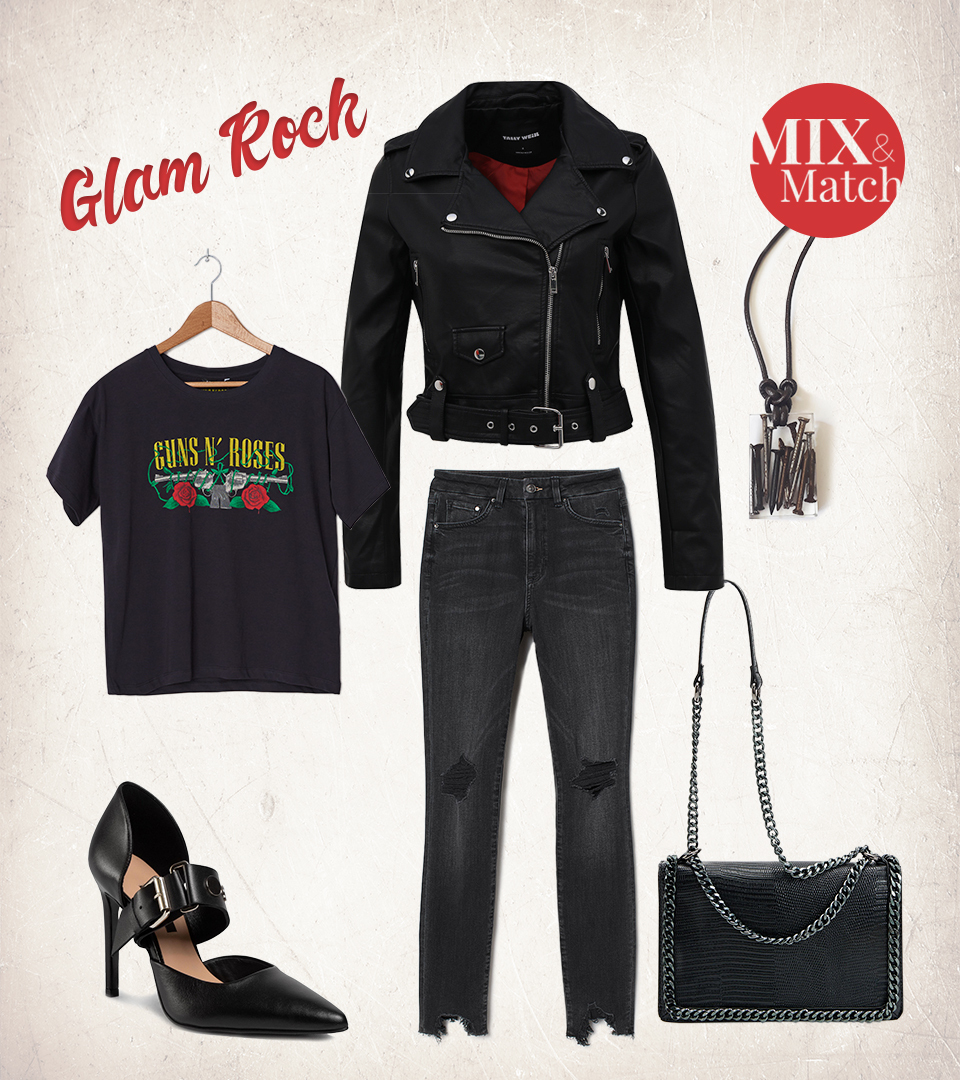 Who doesn't love denim? This ageless material fits perfectly on a lot of clothes and even on accessories. Undoubtedly, it is worth giving it an aesthetic look, combining it in different outfits.
So, we opted for three beloved clothing styles, where the stars are, of course, the denim items. Enjoy!
Vintage
Integrating denim in the vintage style is a real pleasure! Play with the prints that are well-known for this style and opt for classic denim items. With a midi pencil skirt, you will definitely look great! You can also choose wide pants or seasonal tops.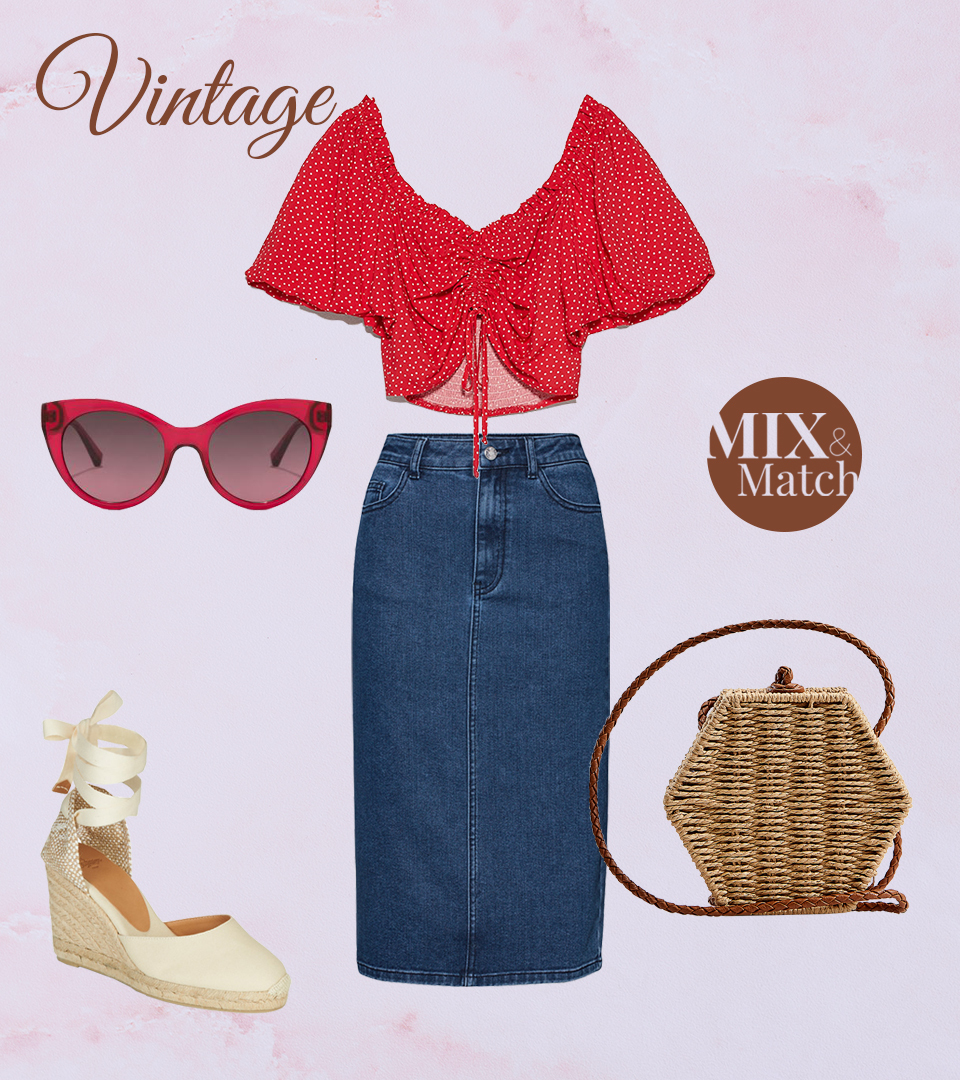 EDITED Skirt – www.aboutyou.ro – 232.90 lei;
Zara Top – www.zara.com – 129.90 lei;
Castaner Espadrilles – www.spartoo.ro – 460 lei;
Mohito Bag – www.mohito.com – 109,99 lei;
Hawkers Sunglasses – www.hawkersco.com – 34.99 euro.
Glam Rock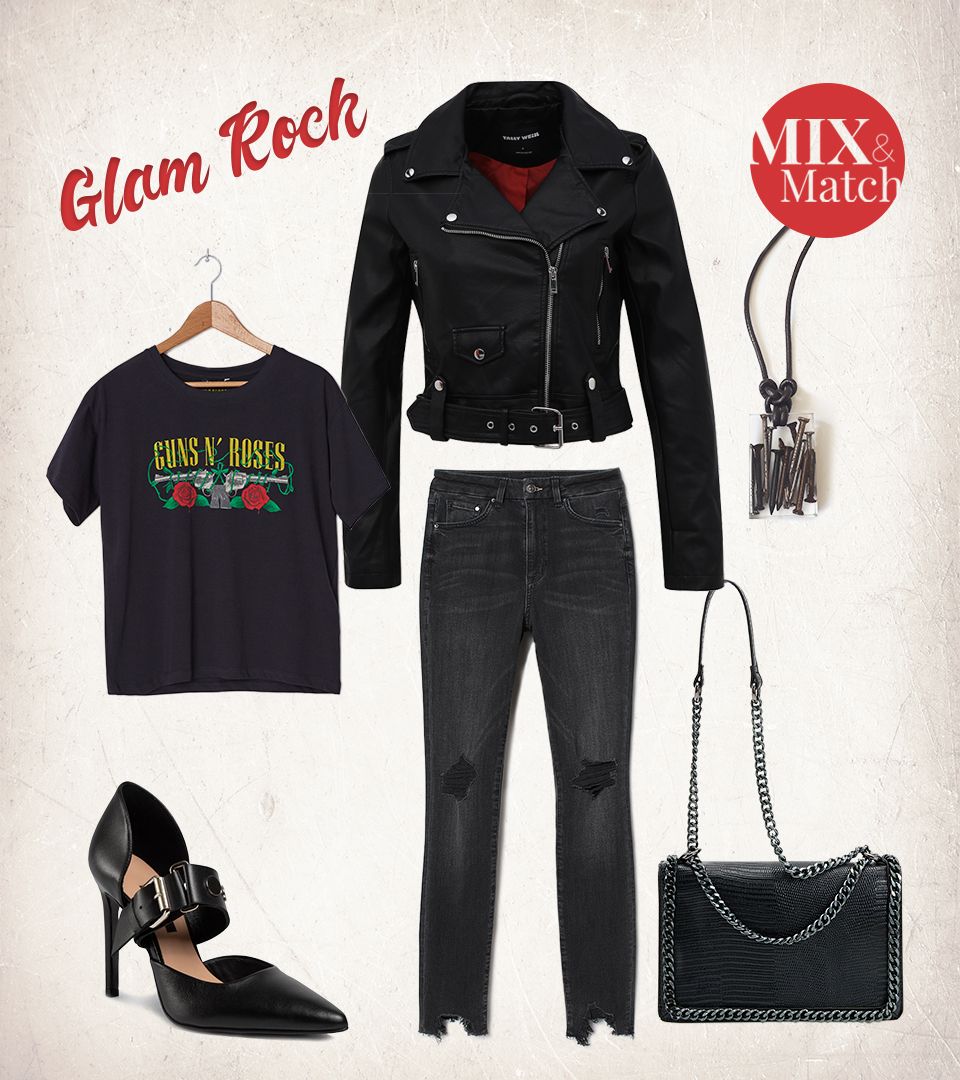 You will certainly be a sensational appearance wearing denim in a Glam Rock style outfit! Opt for dark shades and ripped or faded clothing. Jeans are the best choice, but you can go further with a denim jacket or even with some accessories with this material. There is no limit when it comes to wearing denim, but be sure to combine them with taste!
H&M Jeans – www2.hm.com – 159.99 lei;
House Brand T-Shirt – www.housebrand.com – 59.99 lei;
Tally Weijl Jacket – www.zoot.ro – 217.99 lei;
Gino Rossi Shoes – www.epantofi.rol – 392 lei;
Reserved Bag – www.reserved.com – 149,99 lei;
Biella Biju Necklace – www.facebook.com/BiellaBiju – 70 lei.
Sporty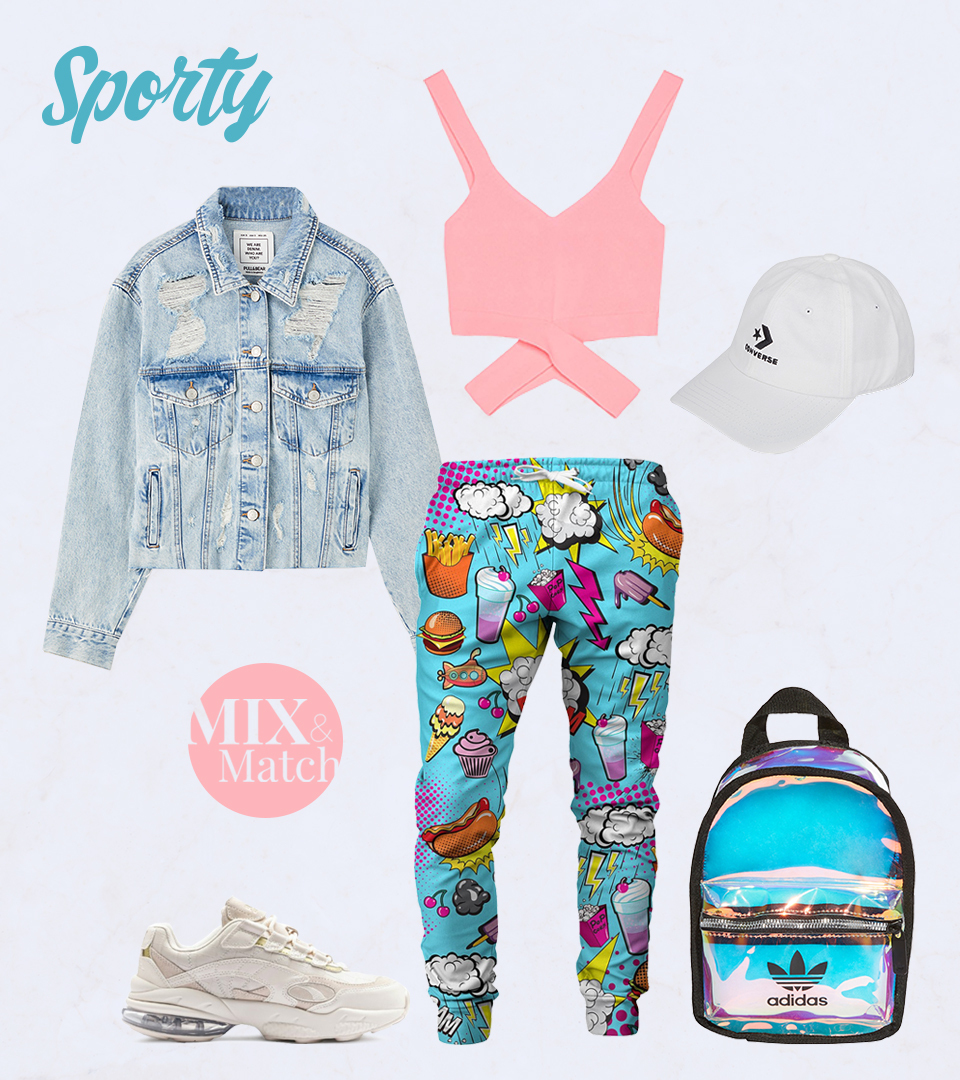 It's the style we use so often lately and we definitely had to add it to this list. Choose, of course, items inspired by sports equipment in which you feel comfortable and combine them with denim. A jacket, a top or maybe even a denim backpack will harmoniously complement your sporty outfit!
Mr. GUGU & Miss GO Pants – ro.factcool.com – 485 lei;
Bershka Top – www.bershka.com – 49,90 lei;
Pull&Bear Jacket – www.pullandbear.com – 159.90 lei;
Converse Cap – www.bibloo.ro – 96 lei;
Puma Sneakers – www.various-brands.ro – 469 lei;
ADIDAS Backpack – www.bibloo.ro – 242 lei.
You have three chic variants in which you can wear your favorite denim pieces. Adapt them to your style and wear them with confidence regardless of the season!
---
Listing and text image source: Personal archive
Featured image source: fashionhippieloves.co
Article images sources: the websites where the above-mentioned products are available