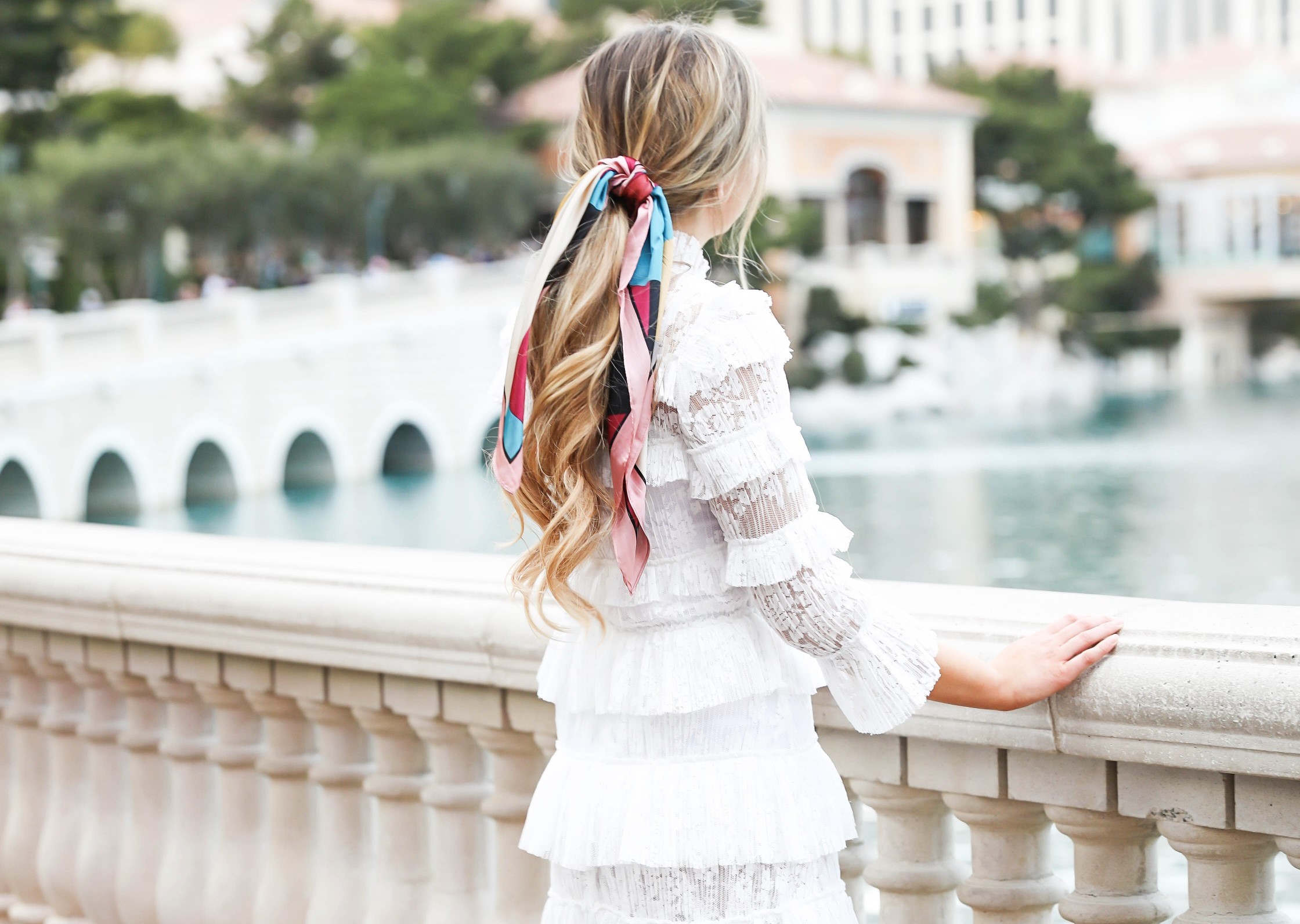 If a fashionista has to quickly name three feminine fabrics, she would definitely add lace to the top. Undoubtedly, this is an important piece of a sensual daily outfit that wants to impress with delicacy and mystery. And this season, lace is more and more present in a series of clothing pieces, occupying a leading position in the trends. Being so appreciated, we need to talk a little bit about the lace items, so we've prepared for you 5 tips about how to wear this precious fabric this summer for a romantic look. Enjoy! :)
1. Delicate details of lace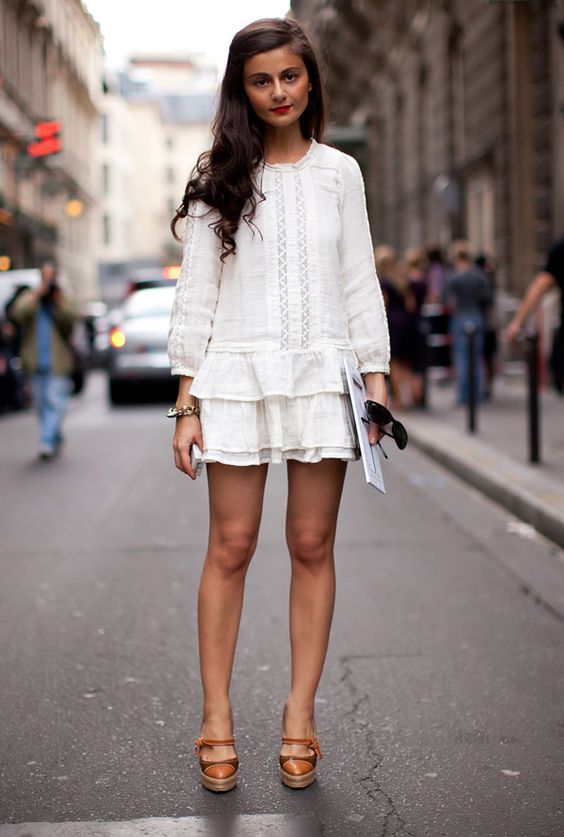 An outfit with romantic vibe for a summer day can be nicely complemented by one or more items with delicate lace details. For example, choose a hippie style dress that has such details and combine it with a bamboo bag and a pair of platform sandals! You will get a perfect feminine look for a date in a place with beautiful natural view. Here are just some items with lace details:
Stradivarius Top – www.stradivarius.com – 79.90 lei;
H&M Dress – www2.hm.com – 89.99 lei;
heine TIMELESS Blouse – www.fashionup.ro – 215 lei.
2. Sensual inserts of lace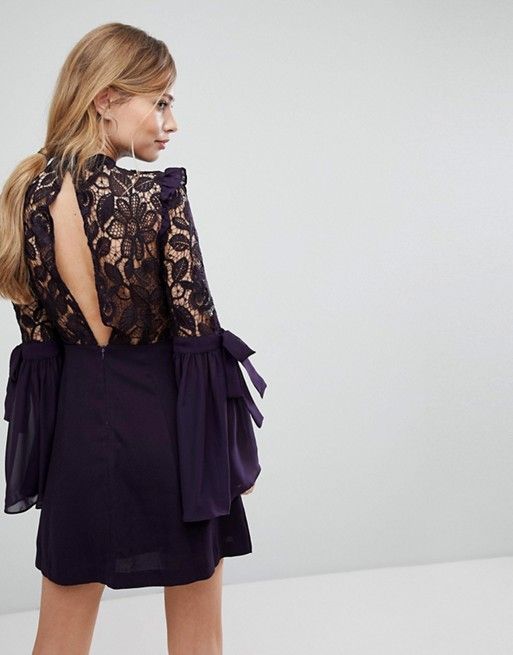 Lace is one of the feminine options, and in some combinations, even a sensual one. The provocative cut-offs with lace transform any ordinary piece of clothing into an eye-catching one. These sensual inserts are a good choice for an outfit suitable for an event during the day or in the evening. You can choose one of these two dresses:
Nissa Dress – shop.nissa.ro – 599 lei;
Ana Radu Dress – starshiners.ro – 1599.99 lei.
3. All lace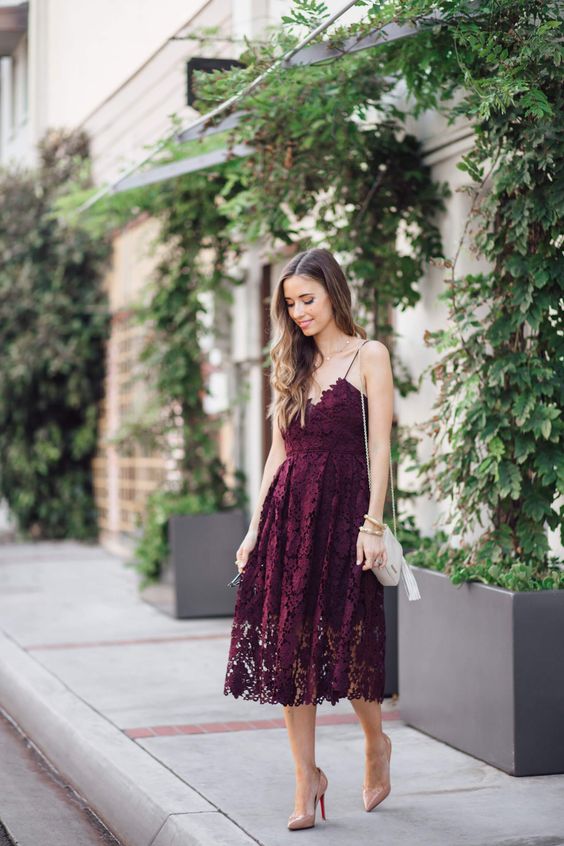 Another idea to wear the lace is represented by an #AllLace outfit. A lace dress is the best option, for example, for a wedding outfit. Choose the lace dress that suits you and accessorize it as you please. Opt for delicate elements to harmoniously complement the lace's femininity – for example, some pearl earrings. Of course, instead of the dress, you can choose a lace top or a lace skirt.
Marciano GUESS Dress – www.unicbrands.ro – 1020 lei;
Next Dress – www.next.ro – 201 lei.
4. Boho Chic Style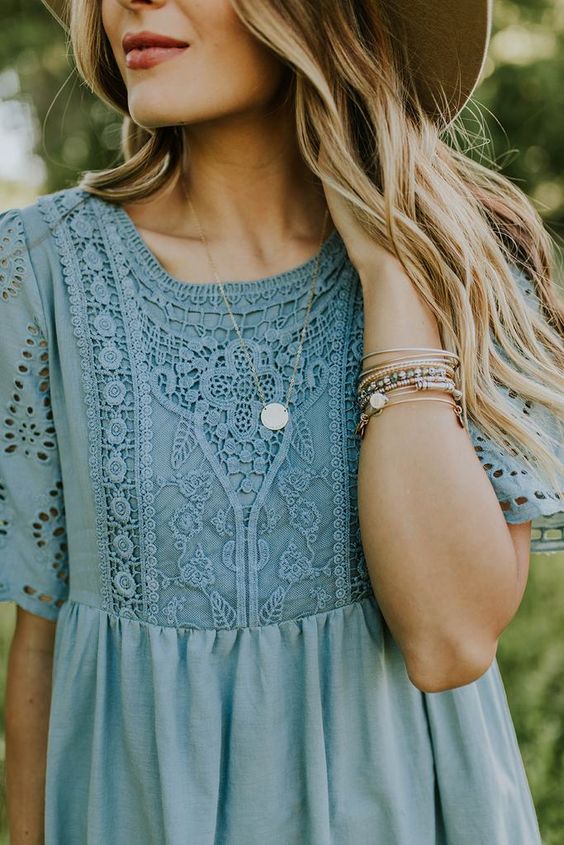 A weekend at the sea or a holiday in an exotic country is more enjoyable when you're wearing light summer items. Lace in a Boho Chic style is an inspired choice! Choose big accessories with marine items to complement your outfit and a mesh bag. Look at these items with lace inserts:
TGH Fashion Dress – www.tghfashion.com – 1475 lei;
Mango Blouse – shop.mango.com – 199.90 lei;
Next Jumpsuit – www.fashiondays.ro – 379.99 lei.
5. Eye-catching items of lace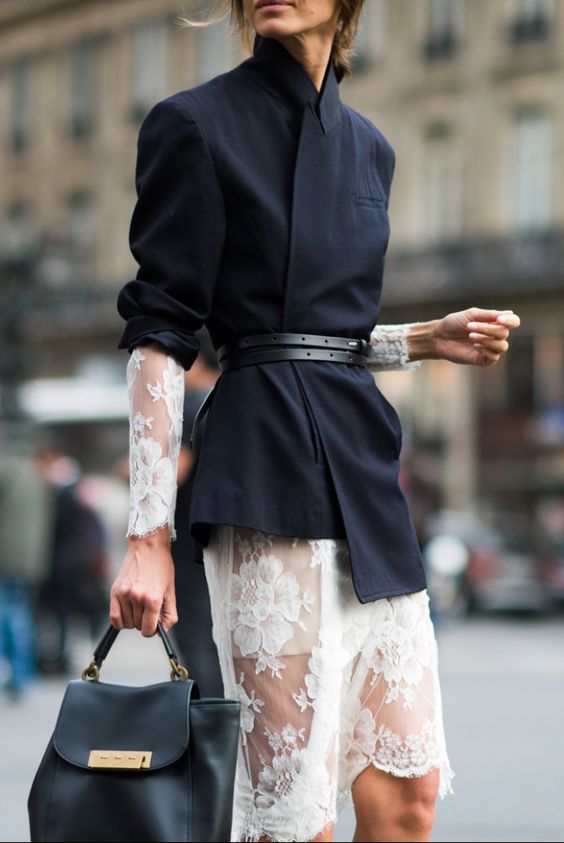 Lace can also be worn in bold and, in the same time, feminine outfits, that make them ideal for a cool street look. In this case, the creativity has no limits! For an amazing outfit, do not forget the sneakers and denim!
Zara Pants – www.zara.com – 249.90 lei;
Answear Dress – answear.ro – 139.90 lei.
Regardless of the outfit you choose, wear it with confidence and you will get the perfect look!
---
Text images source: pinterest.com
Featured image source: couturezilla.com
Listing image source: dailydoseofcharm.com