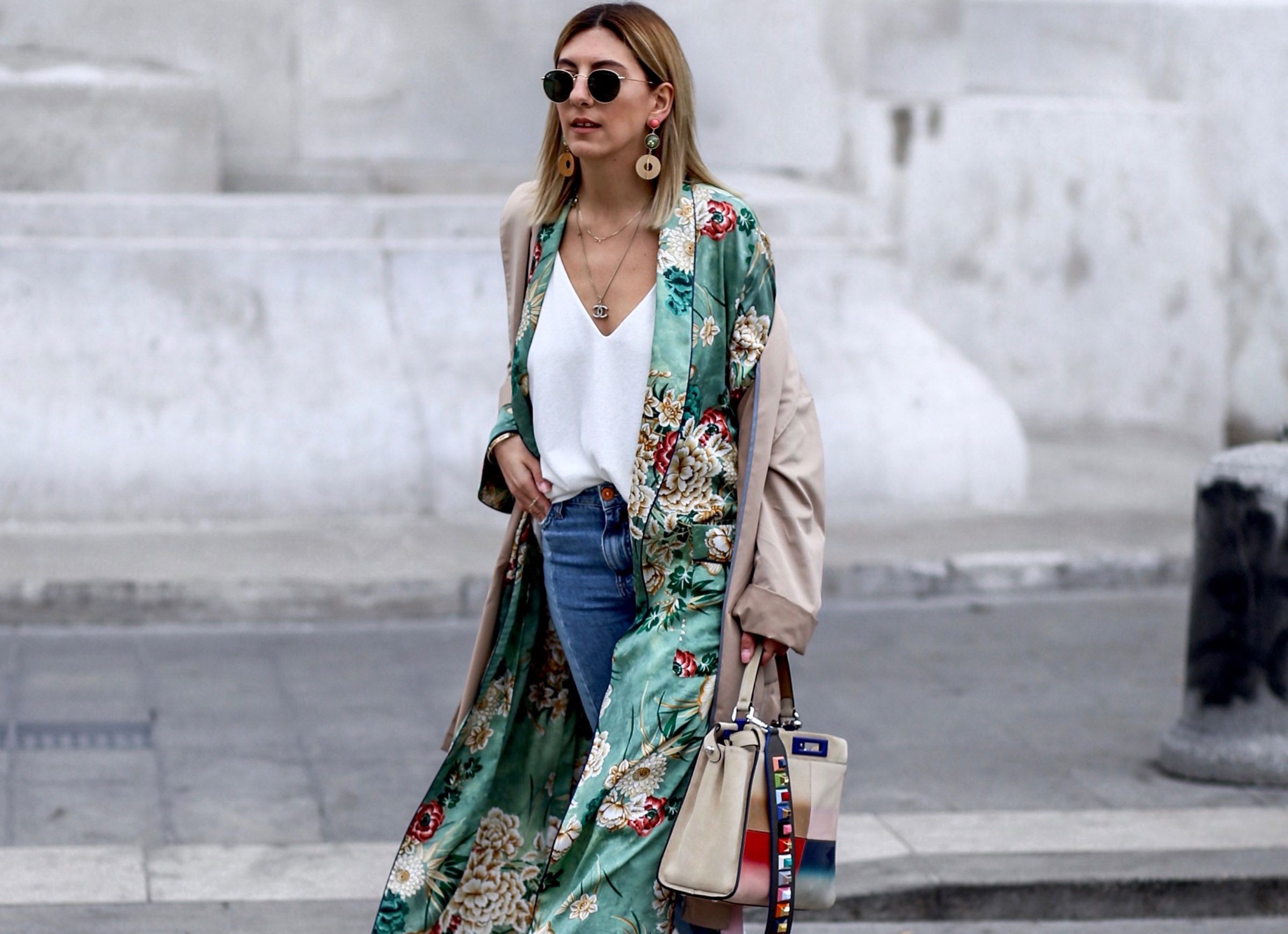 Spring is the season in which we leave the monotonous outfits aside and choose the bold shades and prints that bring us a good mood. The floral prints have been a great trend since the past few years, and their glory moments do not seem to go down too soon, so you can enjoy them this spring as well. It is a good time to visualize the magic of the blooming cherries from Japan and to put them in cheerful outfits in a very inspiring way.
We have already done it and selected for you some items with floral prints, natural inserts inspired by the gorgeous designs of the traditional kimonos and other Japanese cultural elements. And if you do not know how to best integrate them in your outfit, here are some ideas!
1. The reinterpreted Kimono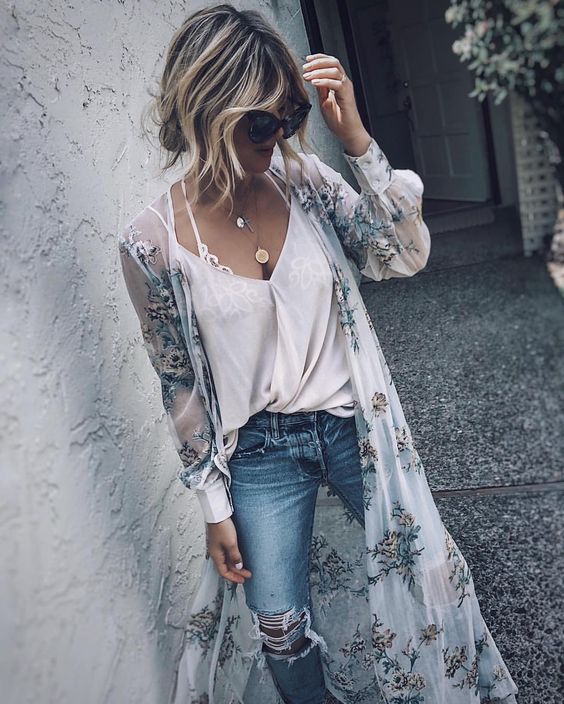 The classic kimono of the Japanese culture can be reinterpreted in an eye-catching street look. You can wear it with skinny jeans and a pair of stiletto shoes or, why not, a cool pair of sports shoes, depending on the style you want to wear. Several pieces of clothing inspired by the traditional kimono could be:
2. Just a touch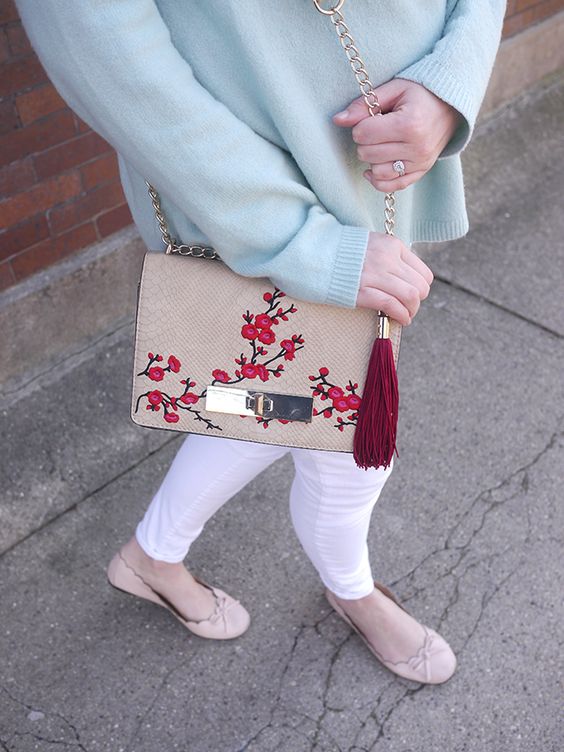 If you want to add just a few colorful prints, you can choose accessories that are effective. The scarves are a good choice for spring and can be successfully integrated into an office outfit. For a Parisian look, opt for a small scarf with which you can tie your hair back. The bags with natural inserts are in great demand, so choose one with Japanese floral prints! Here's what we propose for you:
3. Romantic vibe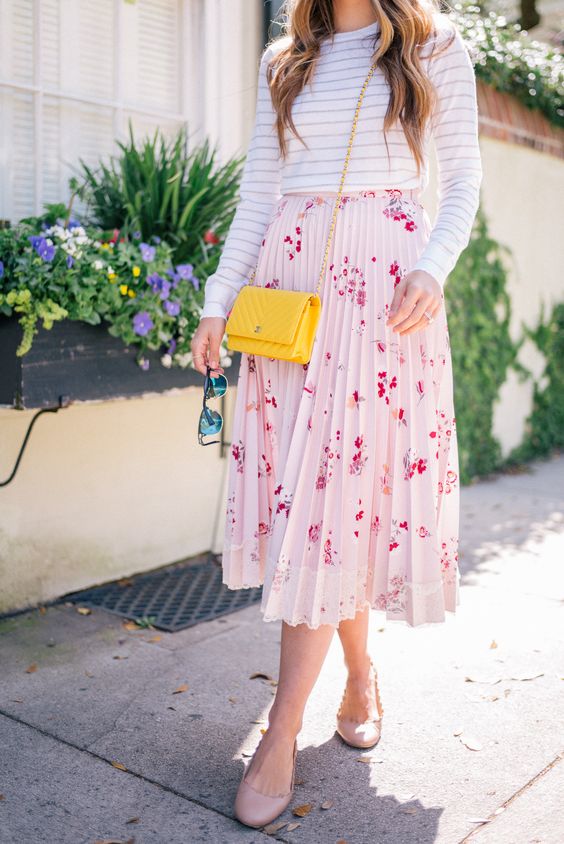 The floral prints are the best choice for a romantic look! The silk dresses and the skirts with pleats are the easiest to be integrated in a romantic outfit, especially when they make an excellent team with prints. Combine them with feminine materials, such as silk or lace, in pastel shades.
4. Crazy pants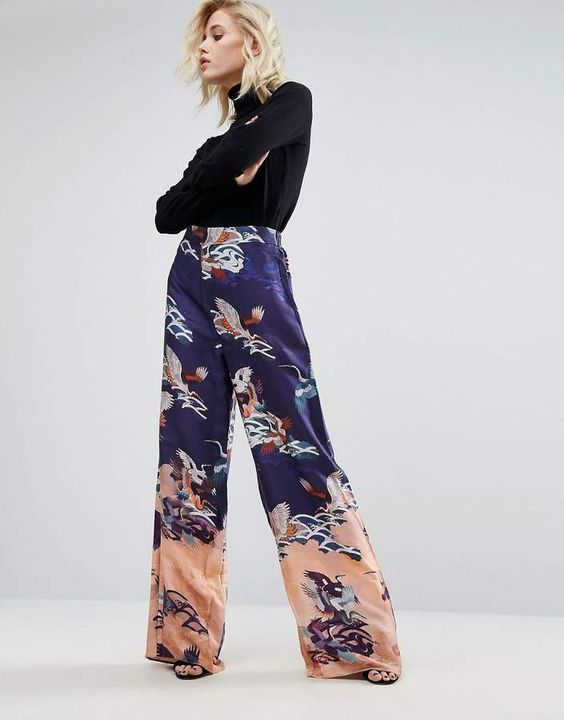 In this category, the creativity has something to say. If you are looking for a practical outfit for a shopping day, choose a pair of bold print pants and combine them with a neutral shadow shirt, an oversize sweater and a strident color purse. Replace the sweater with a retro jacket and you will create a colorful outfit for a day at college. You can opt for:
Are you ready to bloom?
---
Listing and text images source: ro.pinterest.com
Featured image source: www.popsugar.co.uk