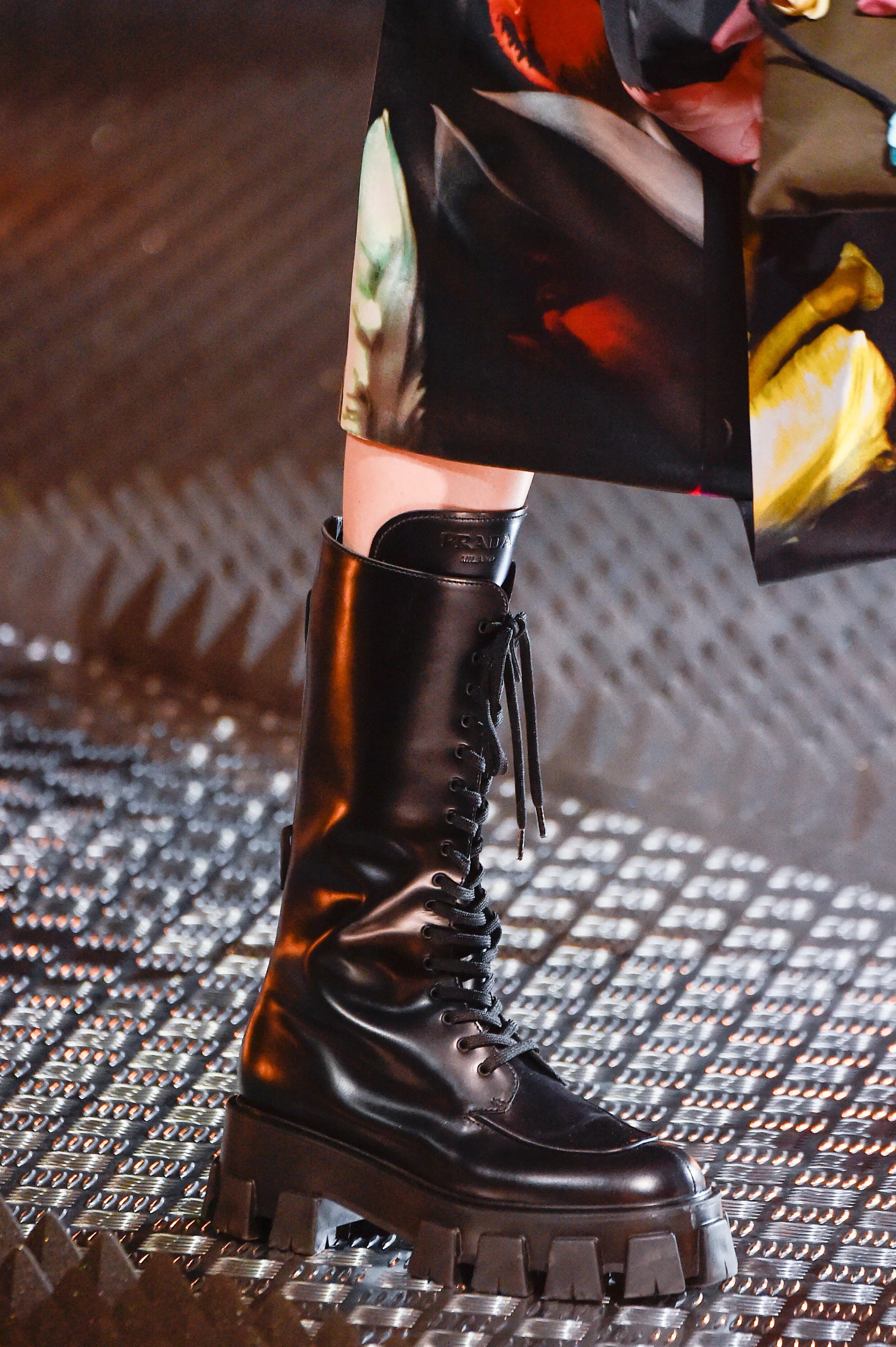 The platform boots are the best option for this fall, being practical and giving a bold note to your outfit. The boots created by the big fashion houses such as Miu Miu, Saint Laurent and, especially, Prada – Monolith boots with pockets, first seen on the podium in the autumn/winter 2019 collection, have become classics, being worn by celebrities, fashion influencers and not only. Platform boots are the perfect choice for any season, because they are not dependent on the weather – you can integrate them in the summer in your outfits – for example, they can be worn with biker shorts and an oversized blazer. They are much more comfortable than a pair of stilettos and, at the same time, they add a few centimeters.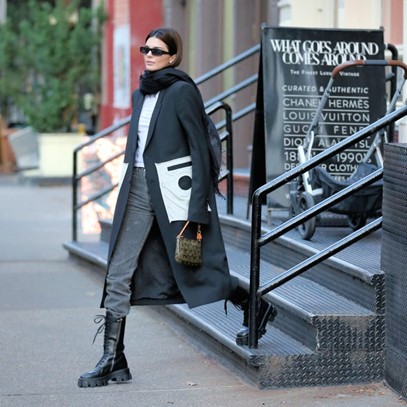 The platforms are integrated into all shoe models, from sandals to sneakers – and even the classic Nike Air Force 1 have been reinterpreted to have a thicker sole, and the Buffalo brand, popularized by the well-known band Spice Girls in the 90s, had a comeback since last year. We offer below a selection of platform boot models with various influences, to suit your wardrobe and personal style.
1. Lace-up knee-high boots with pocket – www.zara.com – 399.90 lei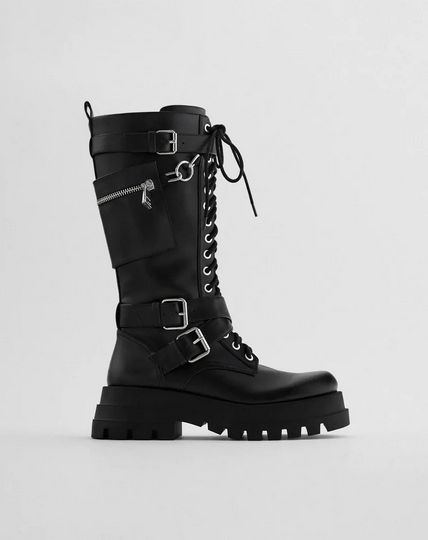 2. BOLD Black combat boots with platform – www.moja.ro – 499.90 lei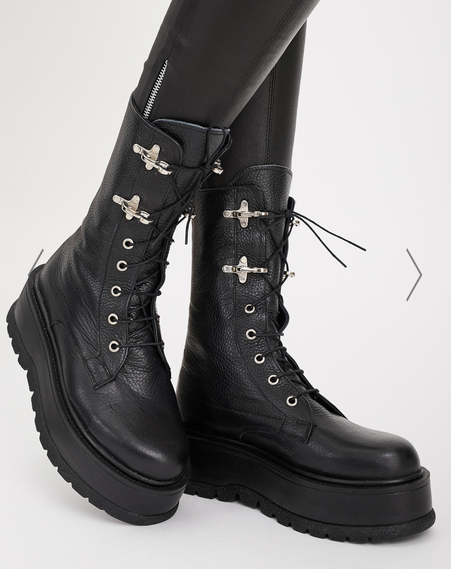 3. URBAN STREET Real-leather combat boots with platform – www.rhizome.ro – 549 lei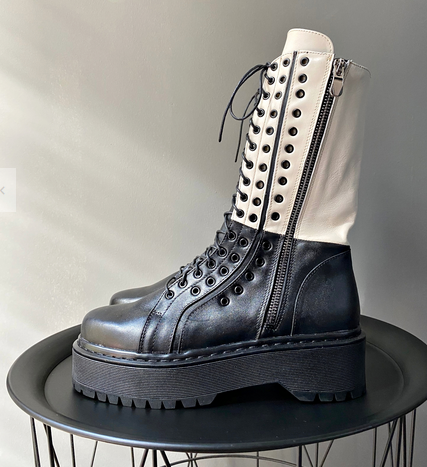 4. High boots with chunky platform –  www.pullandbear.com  – 249.90 lei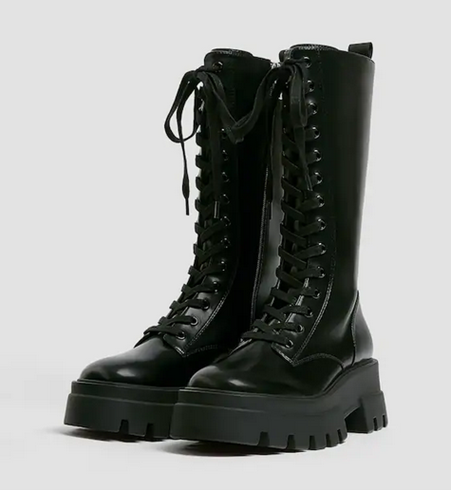 5. ASOS DESIGN combat boots with chunky platform – www.asos.com – 62.99 euro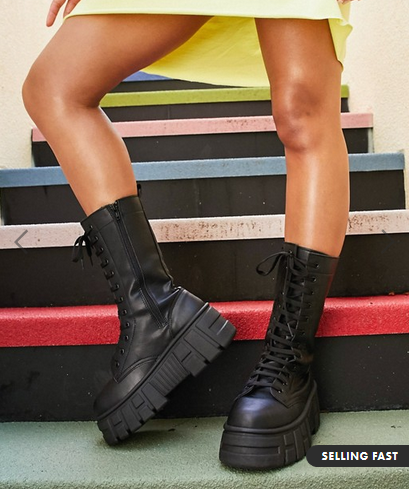 6. UDDY Boots with platform – www.exclusives.ro – 379 lei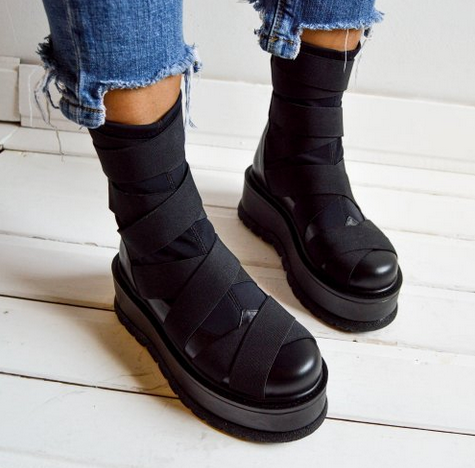 7. Dr. Martens boots with 'Jadon' platform – www.aboutyou.ro – 1.019 lei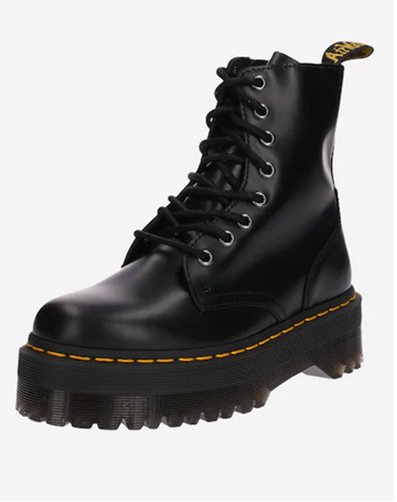 8. Steve Madden – Skylar Platform boots – www.officeshoes.ro – 719 lei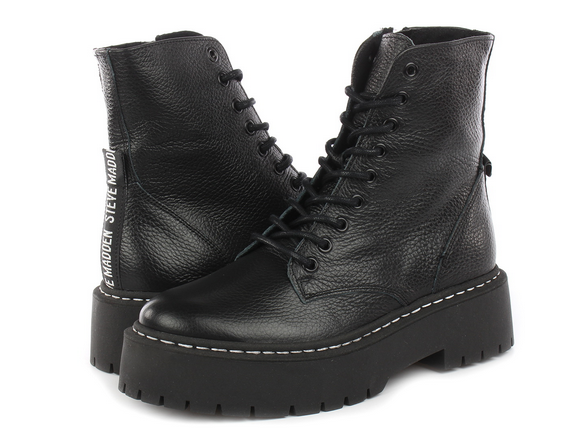 9. Buffalo boots with platform – www.fashiondays.ro – 349.99 lei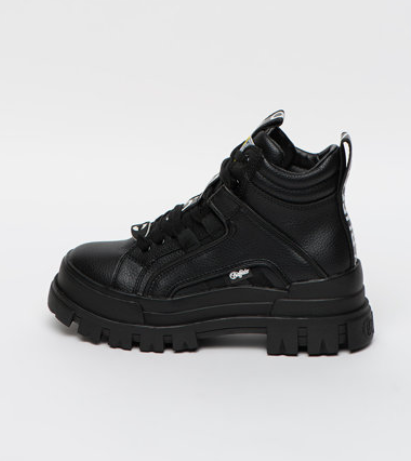 10. NEW ROCK M.373-S4 Platform combat boots – www.gotica.ro – 1.300 lei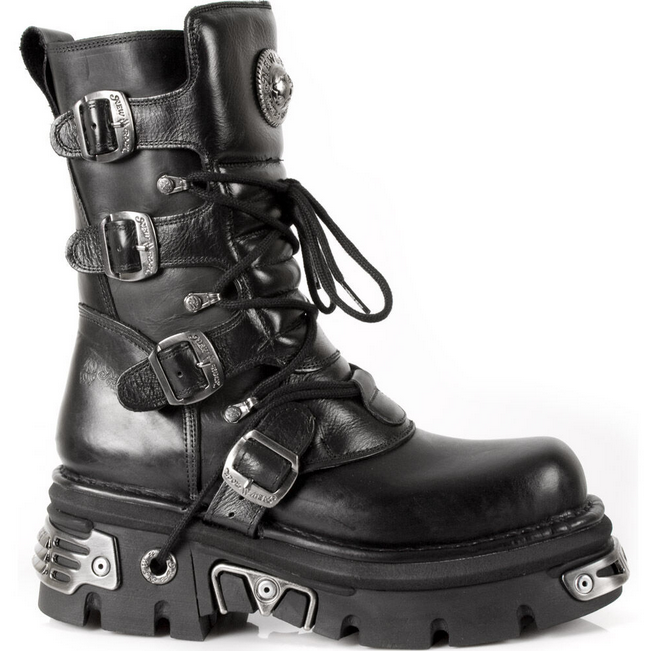 We hope that our models have inspired you to buy a pair of platform boots for this season.
---
Featured image source: www.thezoereport.com
Listing image source: www.theluxuryshopper.co.uk
Article images sources: the websites where the above-mentioned products are available