Everything that is new arouses your interest, especially when it comes to technology. So, you should not miss the new Samsung Galaxy Tab S7 and S7+ that come with many new features. For example, the two models have the most advanced screen for a tablet! Cool, right? Let's find out more about them:
Galaxy Tab S7
11-inch screen size, LTPS LCD, WQXGA 2560 x 1600, 500 nit brightness, 274 pixels per Inch, DCI-P3 Color Range, Low Blue Light certification.
Galaxy Tab S7+
12.4-inch screen size, Super AMOLED, WQXGA + 2800 x 1752, HDR10 + High Dynamic Range, 266 pixels per Inch, NTSC Color Range, Eye Care Certification.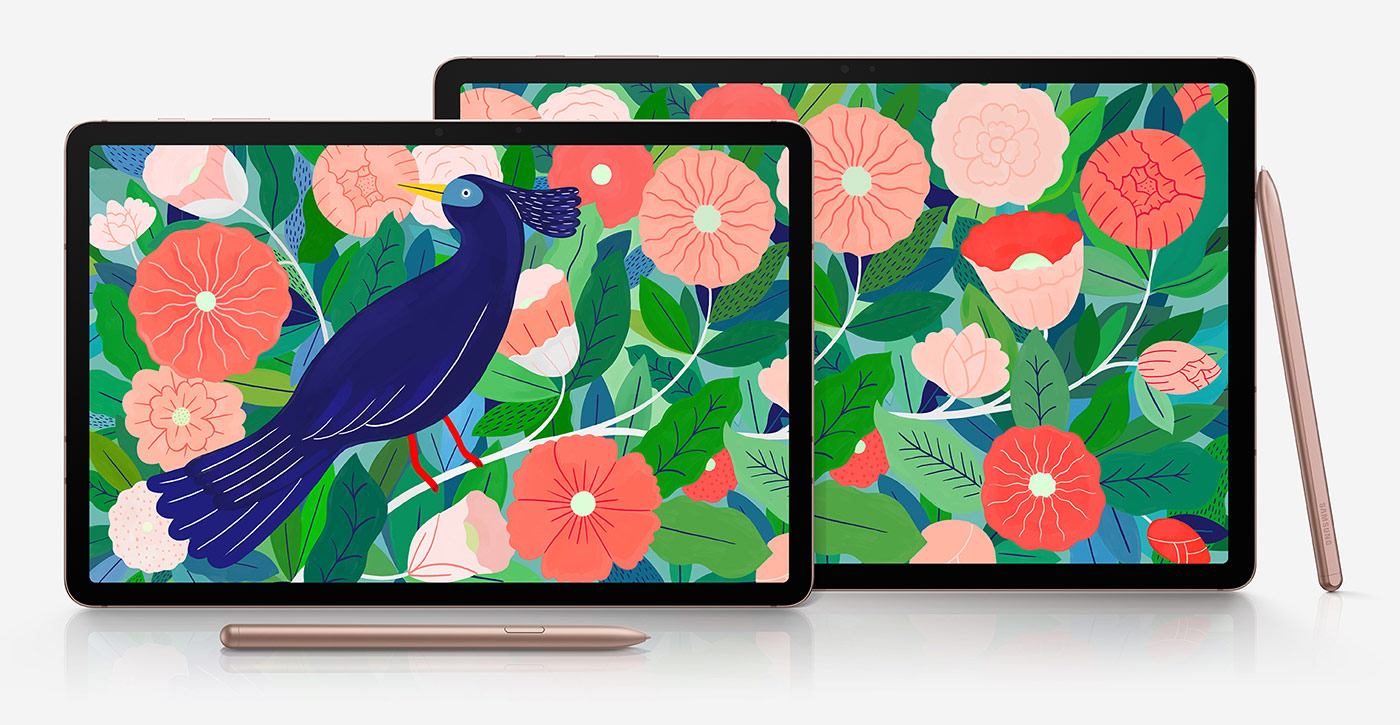 Image source: www.shopniac.ro
And there are even more surprises! The refresh rate for the Galaxy Tab S7 model is 60 Hz, while for the other model it is 120 Hz, the display being able to instantly react to what appears on the screen. You will save battery power while viewing content.
Compared to the other model, Galaxy Tab S7+ can offer an unforgettable cinematic experience, bringing a clearer image thanks to the Super AMOLED screen, and also a great sound thanks to the Quad and AKG speakers, processed by Dolby Atmos. Both the Galaxy Tab S7 and the Galaxy Tab S7+ give you the opportunity to watch your favorite movies for 14 hours non-stop. Don't forget, Samsung Galaxy Tab comes with a free subscription on YouTube Premium, available for the first 4 months.
The battery of the two models is designed to last all day, so you don't have to worry that it will die too soon.
Here's where you can pre-order these two models:
Galaxy Tab S7
Galaxy Tab S7+
Take advantage of the pre-order right now and enjoy a great tablet!
---
Featured image source: www.frandroid.com
Listing image source: ilovesamsung.ro
Article images sources: the websites where the above-mentioned products are available