Are you always up to date with new gadgets? If you want a high-performance phone, we suggest you turn to the new Xiaomi Mi 10T Pro. Thanks to the quality-price ratio, the device is a real success.
The phone is available in 3 shades: black, silver or blue. The Xiaomi Mi 10T Pro display has a diagonal of 6.67 inches and a resolution of 2400 x 1080. The device has a side fingerprint sensor and, at the same time, it uses the face recognition to unlock the phone faster.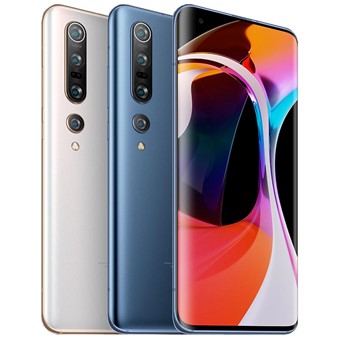 One of the biggest attractions of the Xiaomi Mi 10T Pro is the configuration of the 108MP triple camera. You can take 33 MP photos while recording 8K videos on your phone. The cameras behind it include an ultra-wide 13MP camera and a 5MP macro camera. For selfies, the phone uses a 20MP camera.
The battery capacity is of 5,000 mAh Li-Po and has a smarter use of energy - Fast Charging 33W, to last all day.
1. Xiaomi Mi 10T Pro Mobile phone, Dual SIM, 128GB, 8GB RAM, 5G, Cosmic Black – www.emag.ro – 2.499.99 lei
2. Xiaomi Mi 10T Pro Mobile phone, 128GB, 8GB, Dual SIM, Cosmic Black – www.flanco.ro – 2.499.99 lei
3. Xiaomi Mi 10T Pro Mobile phone, Dual SIM, 128GB, 8GB RAM, 5G, Cosmic Black – www.pcgarage.ro – 2.499,90 lei
4. Xiaomi Mi 10 Pro Mobile phone, 128GB, 8GB RAM, Single SIM, Lunar Silver – www.altex.ro –2.566.67 lei
5. Xiaomi Mi 10T Pro Mobile phone, Dual SIM, 128GB, 8GB RAM, 5G, Cosmic Black –  www.orange.ro – 2.567.29 lei
6. Xiaomi Mi 10T Pro Mobile phone, Dual SIM, 128GB, 8GB RAM, 5G, Cosmic Black – www.vodafone.ro – 500.40 euro
7. Xiaomi Mi 10 Pro Mobile phone, 256GB, 8GB RAM, Single SIM, Solstice Grey – www.altex.ro – 4.599.90 lei
---
Featured image source: www.gsmarena.com
Listing image source: www.gsmarena.com