Come to the first edition of Mogoșoaia Soundcheck and enjoy 3 days full of fun, outdoor theater and street food. Thus, between 20th and 22nd September, you can relax in a unique setting with renowned artists.
On the first evening of the event, the following artists and bands will be on stage: Coma (metal alternative), Breathelast (metal alternative), Kite to Knowhere (melodic metal), Green Shepherd (psychedelic/stoner). They will be followed on the second evening by: Mihai Mărgineanu (folk), White Mahala (balkan punk), No Sugar (satire folk), Loud Inc. (Rock and Roll). The last night will be closed by: Vița de Vie (rock), The Details (60's revival), Jack of all Trades (alternative rock).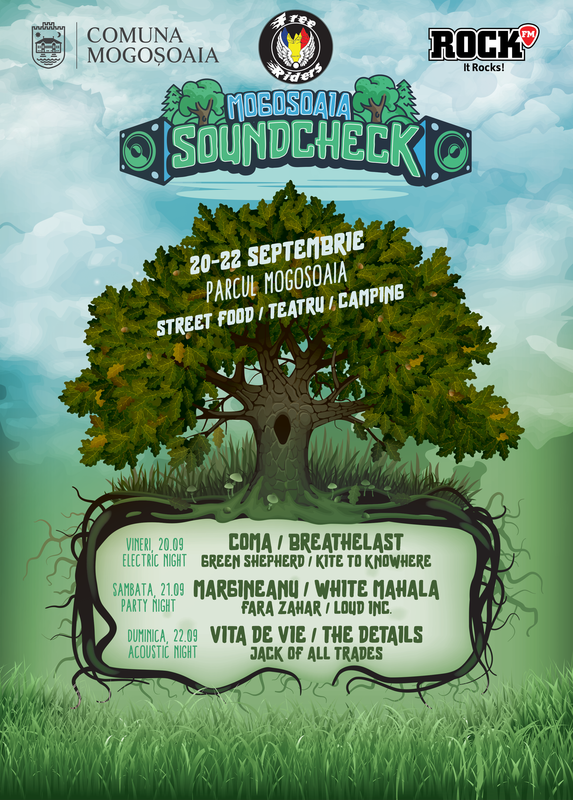 Image source: soundcheck.iabilet.ro
The tickets for the event can be purchased from soundcheck.iabilet.ro. Their price starts from 30 lei for one day and the subscription for the whole event (3 days access) costs 60 lei.
We look forward to one of the coolest events of September! See you there!
---
Featured image source: commons.wikimedia.org
Listing image source: avraamtravel.ro