Starting 28 November, the official Bucharest Christmas Market opens its gates to all winter holiday lovers. They will be welcomed with plenty of concerts and show, as well as dozens of musical surprises and more.
The market will have over 100 houses with lots of candies and handmade accessories. In addition, there will be a food area where you can try Romanian traditional dishes and hot winter drinks. Thus, throughout the Christmas Market, you can visit the following: Meat Busters, Căsuța cu vin fiert (Mulled wine house), Miresme și lemn viu (Scents and living wood), Căsuța cu meșteri (Craftsmen's house), Satisfry, Căsuța cu Povești (Fairy tale house), Căsuța cu ceramic (Ceramic items house), Cadouri Handmade (Handmade gifts), Leather & Wood Crafts, Casă Bună Împreună (Good House Together), Căsuța cu gogoși și castane (Doughnut and chestnut house), and many more.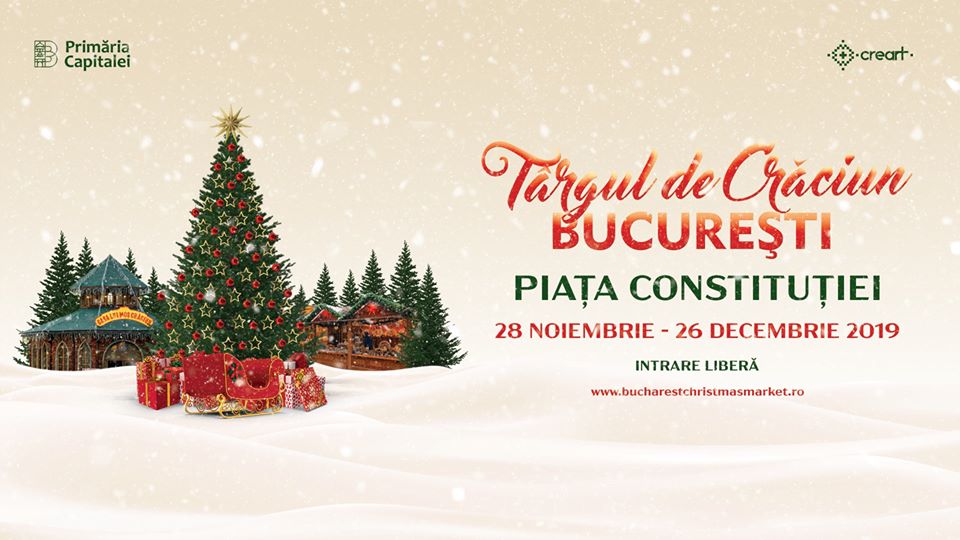 Image source: www.facebook.com
At the event, you will also find the most important character of the winter holidays, Santa Claus, who will remain in Piața Constituției, together with his elves, until 26 December, when the market closes.
Entrance is free throughout the Bucharest Christmas Market! No matter your age, between 28th November and 26th December, come to the wonderful event dedicated to the winter holidays, to enjoy the magic of Christmas!
---
Featured image source: alexandradinuphotography.wordpress.com
Listing image source: www.twoscotsabroad.com