The national brand GRID, with 100% Romanian capital, opened the 11th store in Ploiesti Shopping City. The multi-brand store is the ideal place where people that are passionate about urban fashion and the latest trends can buy both streetwear products and high-quality sports shoes from international brands such as: Nike, Jordan, Puma, adidas and many others.
"GRID is one of the most attractive urban fashion brands on the national market. Although the economy was shaken by this pandemic, we managed to rebalance our development plans and continue to expand with new stores. This year we intend to inaugurate at least 3 other stores located in key locations in Romania. We are happy to be able to offer our customers the physical experience of purchasing the desired products. At the same time, we are constantly investing in the online platform, www.grid-sport.ro, so we can reach the lovers of streetwear products in all corners of the country", said Nicolae Popa, co-owner of GRID.
"We are delighted that we were able to bring the multi-brand concept of our store closer to the people living in Ploiesti, this being the 11th store of the network. The new location is well received because GRID offers its customers products from the new collection and also limited-edition sports shoes, since its opening. We thank all those who participated in the inauguration of the new store. We are waiting for them in our locations whenever they are looking for new sneakers and the perfect clothing items for any season", added Bogdan Nania, GRID co-owner.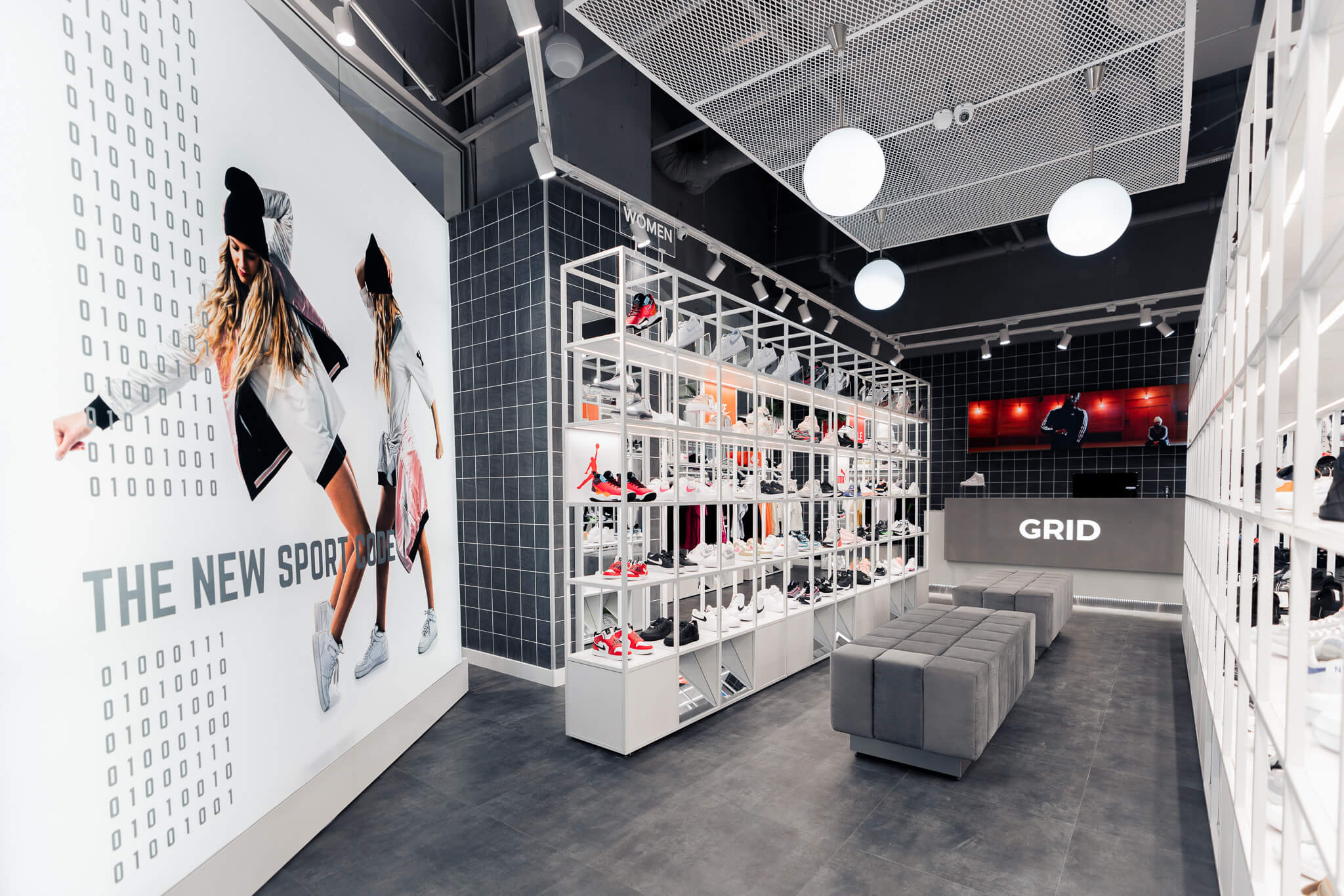 The total investment in the new store amounts to 130,000 euros. It has an area of ​​64 square meters and is designed to provide each customer with an easy and relaxed shopping experience. The design of the store is a modern one, highlighting the high-quality clothing and sports shoes from the latest collections of internationally renowned brands.
***
The GRID brand has been on the market since 2018, and has opened 11 stores so far, in Pitești, Craiova, Galați, Bacău, Târgu Jiu, Timișoara, Sibiu, Râmnicu Vâlcea, Târgu Mureș, București and Ploiești. The GRID concept was born out of the desire to help sports enthusiasts and those who wish to stand out with an original fashion style. GRID is an avant-garde brand, created around the idea that the digital world merges with the analogue one in a matrix dedicated to street fashion style. GRID is the new language when it comes to sneakers, and it has already got under the "microscope" of specialists.
#CuAtitudine #GRID #TheNewSportCode
---
Images source: Brand Archive