On 11th and 12th June, at the Romanian Arenas, an unforgettable party with awesome Romanian artists awaits you. The event will include well-known Romanian names such as: Axxa, 3 Sud Est, LA, Pepe, Andreea Bălan, Simona Nae, Sweet Kiss, Body & Soul, Accent, Class and Valahia.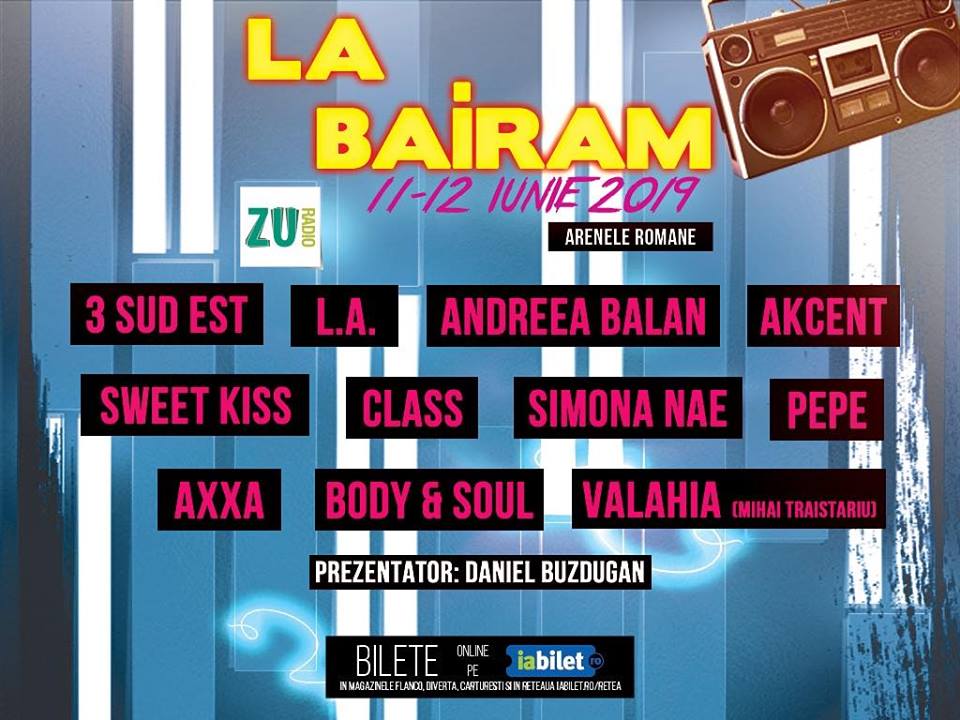 Image source: www.facebook.com/labairam
The fun cannot be complete without an MC, so Daniel Buzdugan will be the host of the event, and he will delight us, as always, with his dynamic spirit.
The price of a ticket starts at 75 lei for one day and can be purchased from www.iabilet.ro or from partner stores.
Take advantage of this event and relive the atmosphere of the 2000s with the most loved artists of that period!
---
Featured image source: tl.fanpop.com
Listing image source: www.canal2.md