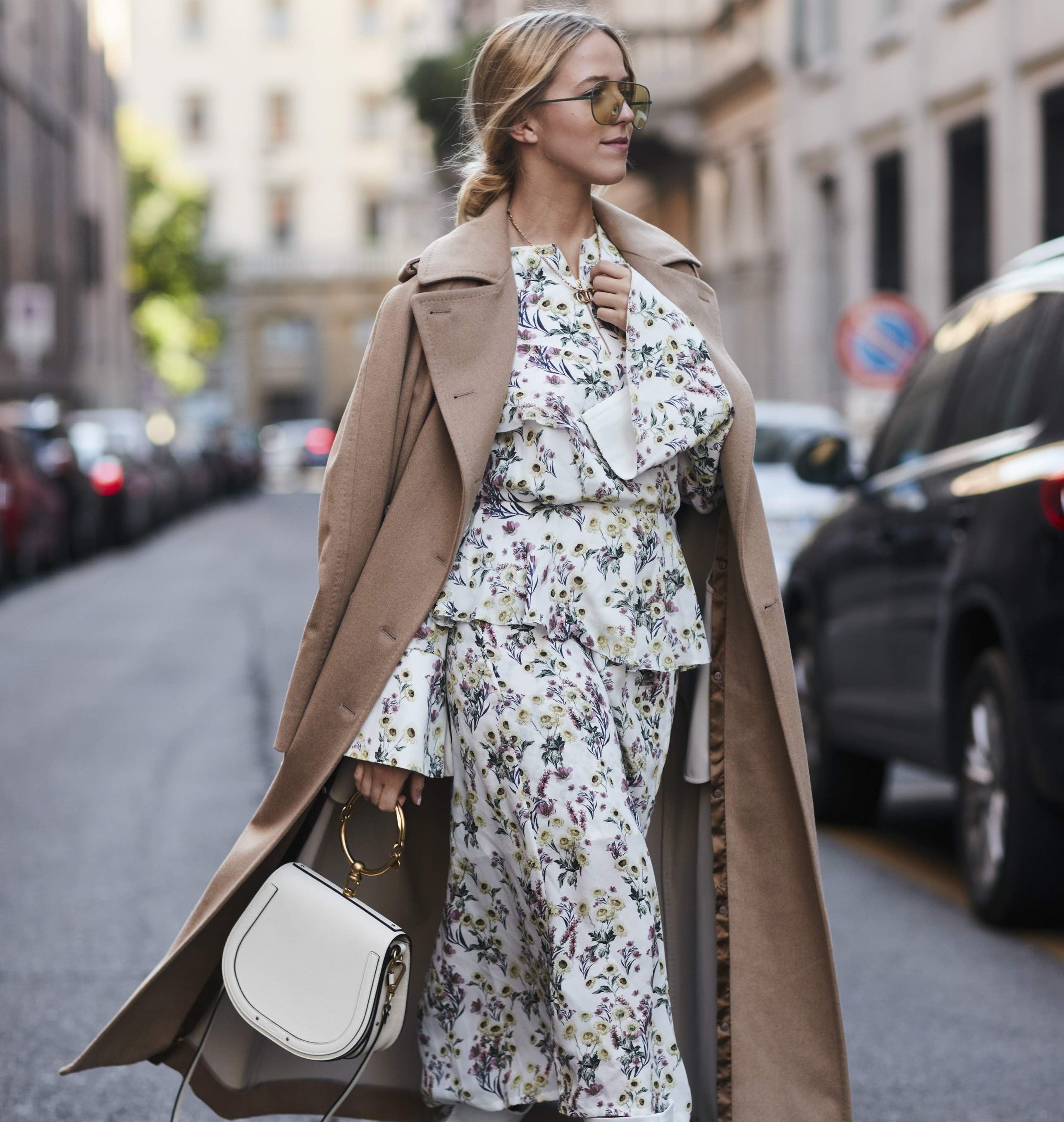 It is the first days of November and it seems like you should replace the tinny denim jacket with a warmer trench coat. Along with a stylish deux piece, some retro jeans or a pair of over the knee boots, the trench coat helps you get the right outfit according to where you wear it. It gives you a classy look when you want to express femininity or, on the contrary, it is great for a cool street style outfit.
For today, we have prepared for you two different outfits, in which the important piece is the same – the trench coat! And not anyway! We have carefully selected beautiful pieces from the autumn wardrobe of the Romanian designers. We break the curiosity and invite you to admire them: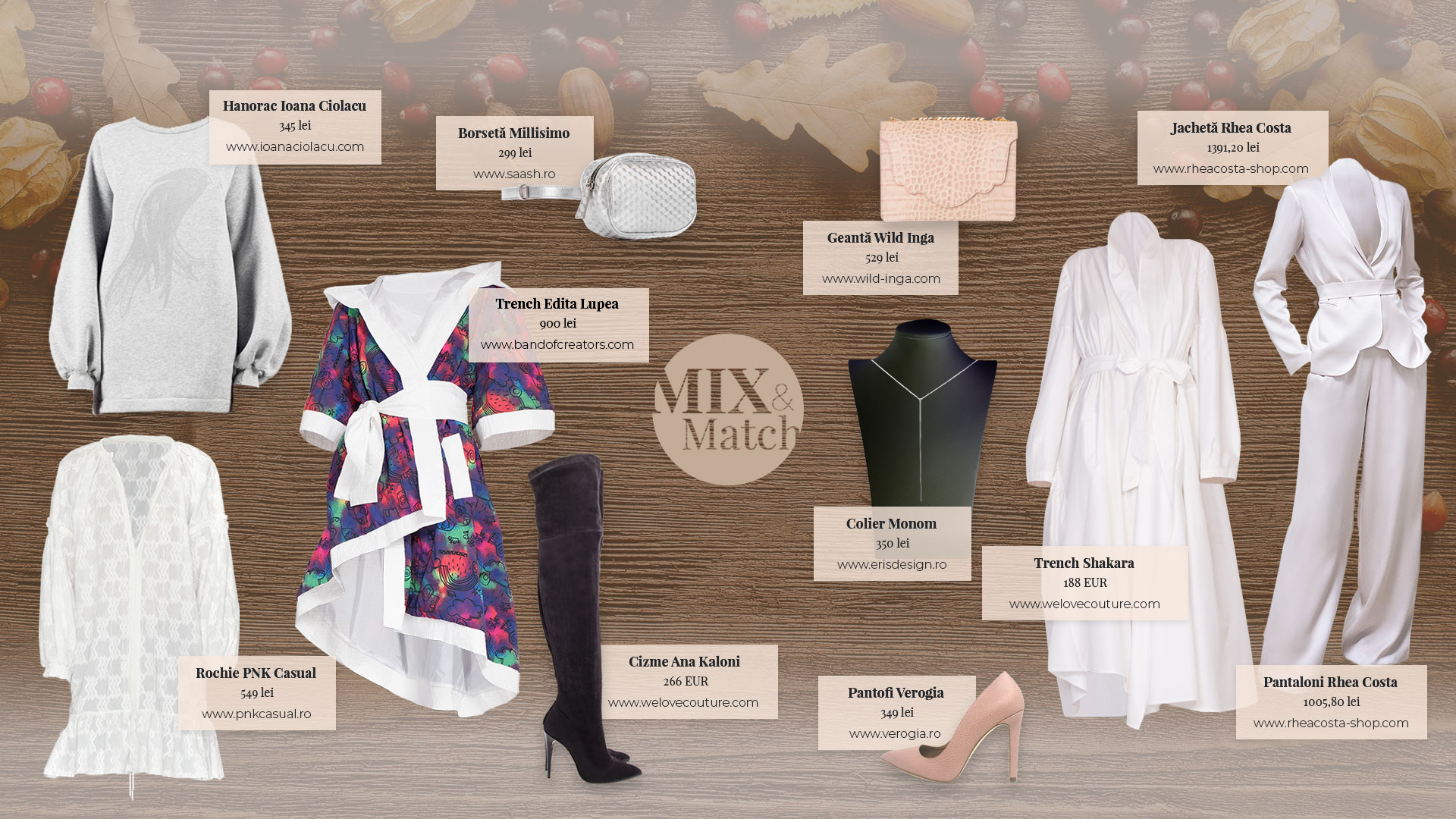 Outfit 1:
1. Edita Lupea Trench Coat, www.bandofcreators.com, 900 lei;
2. PNK Casual Dress, www.pnkcasual.ro, 549 lei;
3. Ioana Ciolacu Hoodie, www.ioanaciolacu.com, 345 lei;
4. Ana Kaloni Boots, www.welovecouture.com, 266 EUR;
5. Millisimo Bum Bag, saash.ro, 299 lei.
Outfit 2:
1. Shakara Trench Coat, www.welovecouture.com, 188 EUR;
2. Rhea Costa Jacket, www.rheacosta-shop.com, 1391.20 lei;
3. Rhea Costa Trousers, www.rheacosta-shop.com, 1005.80 lei;
4. Verogia Shoes, www.verogia.ro, 349 lei;
5. Monom Necklace, erisdesign.ro, 350 lei;
6. Wild Inga Bag, www.wild-inga.com, 529 lei.
Did you find the perfect outfit to integrate the trench coat? Hoping that our suggestions helped you find the image of the most beautiful outfit for you, we wish you to have a great shopping time and lovely choices!
---
Featured image source: pinterest.com
Listing image source: mojeh.com