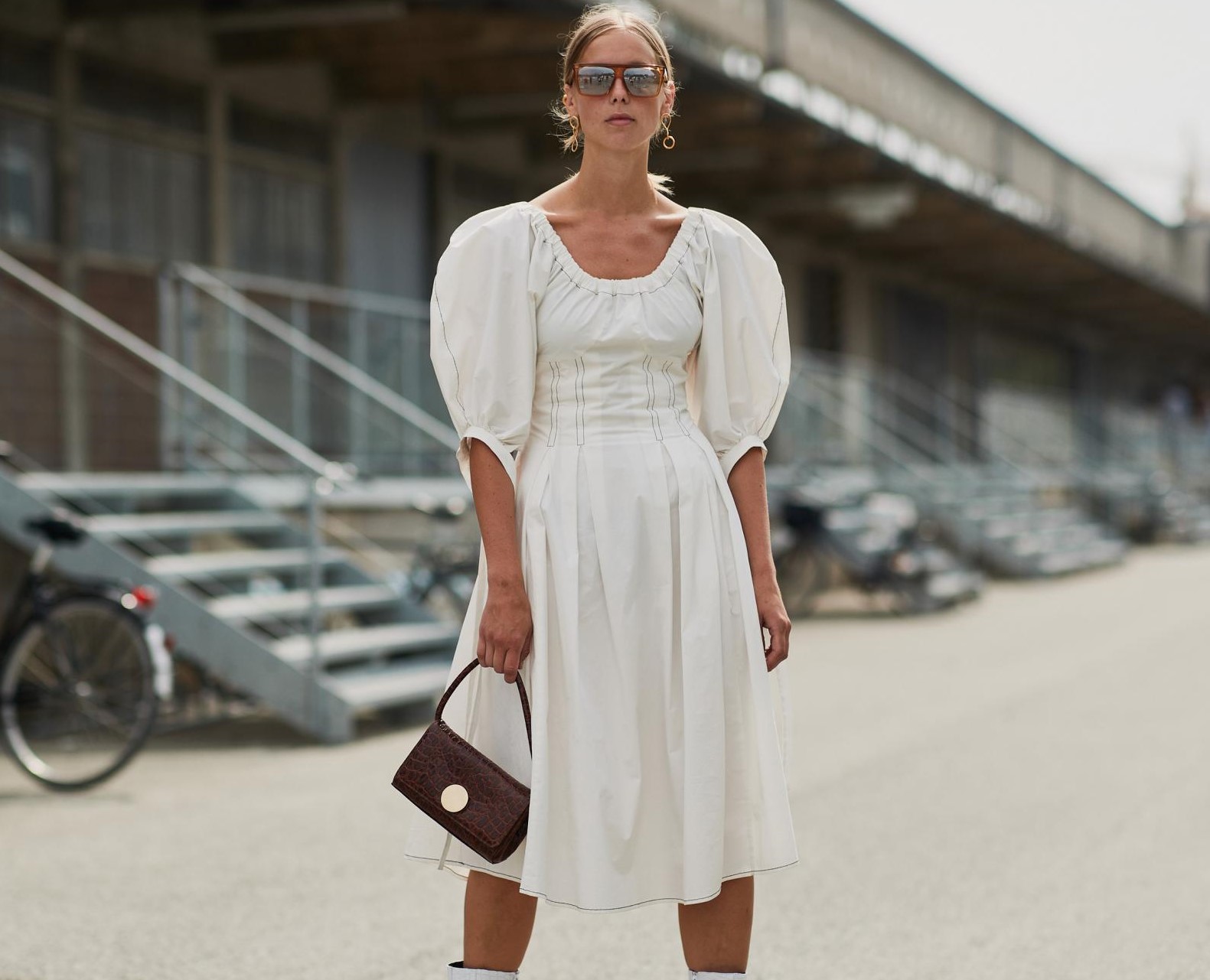 When we talk about legendary garments with puffy sleeves, you are definitely visualizing Princess Diana's famous wedding dress. It is the perfect image of the elegance and femininity offered by the puffy sleeves at that time. Whether you prefer the royal look offered by these items, or you are a lover of disco style, puffy sleeves are back in trend and should be tried this season. But let's see how you should wear them to make sure you don't fall short of the mark!
Garments with puffy sleeves are part of the category of those items that require extra attention when are integrated into an outfit.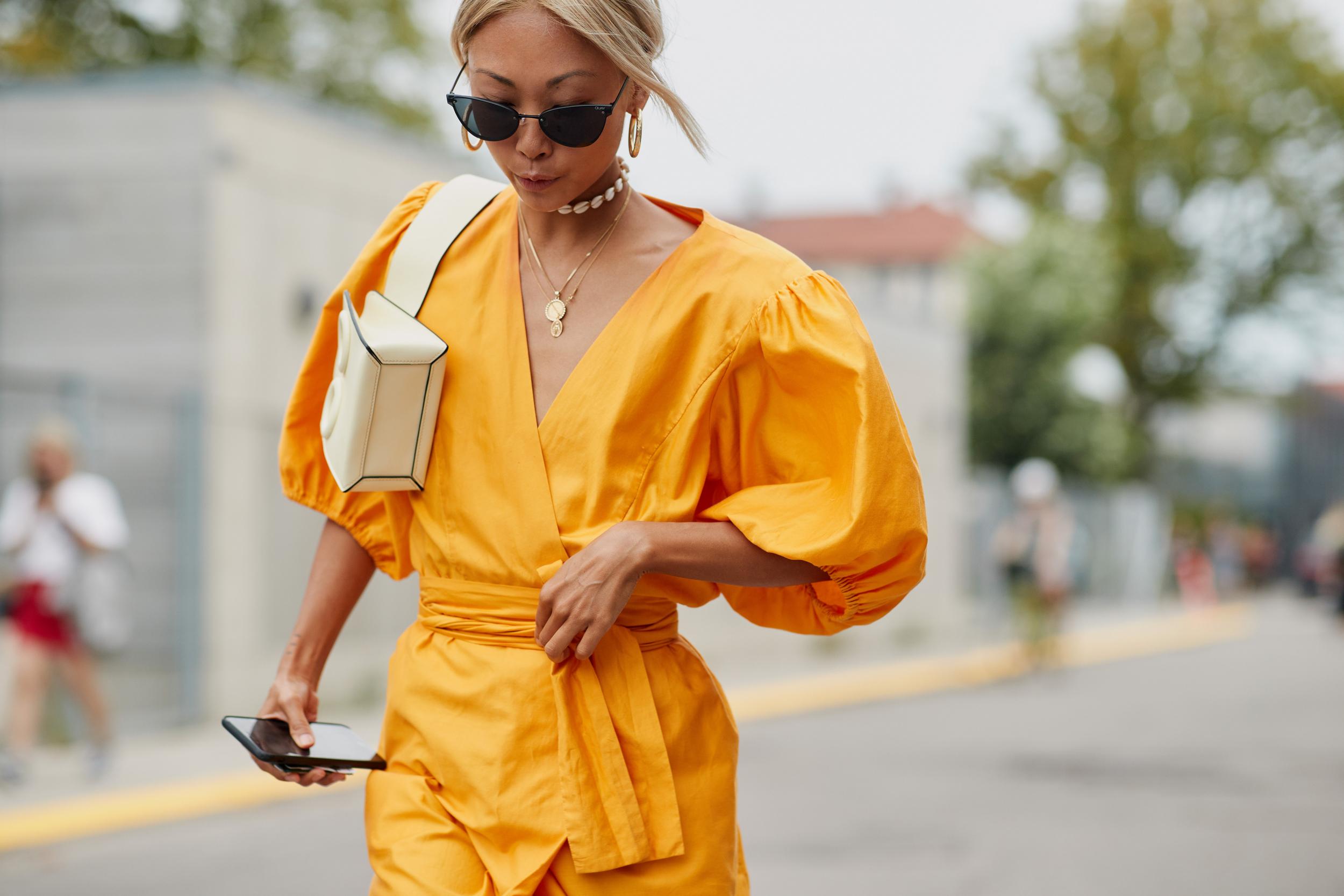 Image source: edited.com
Body shape
A trendy outfit is not enough for an admirable look. One of the important factors in choosing the right clothes is the shape of your body. Jumpsuits with puffy sleeves can be a real challenge in forming the perfect outfit for a person with an inverted triangle silhouette. The specificity of this silhouette is that the shoulders are wider than the hips, and as the puffy sleeves create volume in the upper body, it is obvious that this will cause an imbalance. If, however, in this case, you want to opt for an item with puffy sleeves, we recommend you choose others with less volume. You can opt for smaller folds in the sleeve area, and in the lower part of the body, you can balance the outfit with more voluminous items.
To discover what is the shape of your body and what model of jeans would suit you, take a look at the model of jeans according to your waist (The perfect jeans model for your silhouette).
What to wear in the lower part of our body?
Balance is the key to a successful outfit with puffy sleeves. If you wear them on a dress, make sure it fits the shape of your body. Choose the model that makes you feel good and that suits you! Regarding the tops and blouses with puffy sleeves, they can be worn with a lot of garments. Choose to balance your outfit with an A-line skirt or a pair of flared or bootcut jeans. If your waist allows, you can even choose a pair of molded jeans, which will highlight the cool top you wear.
How do we match them this summer?
Here, obviously, creativity has its say. Depending on the place and time of day where you choose to wear the item with puffy sleeves, you can create a lot of spectacular outfits. Dare to wear tops and T-shirts with puffy sleeves with short high-waisted jeans. You will get an ideal retro look this summer. For dresses, choose fluid materials and cheerful colors that will give you the comfort you need on hot days. You can even opt for jumpsuits with puffy sleeves on cooler days or even in the evening, for a walk in the city.
Here is what you can choose from online stores:
Bershka Blouse – www.bershka.com – 99.90 lei;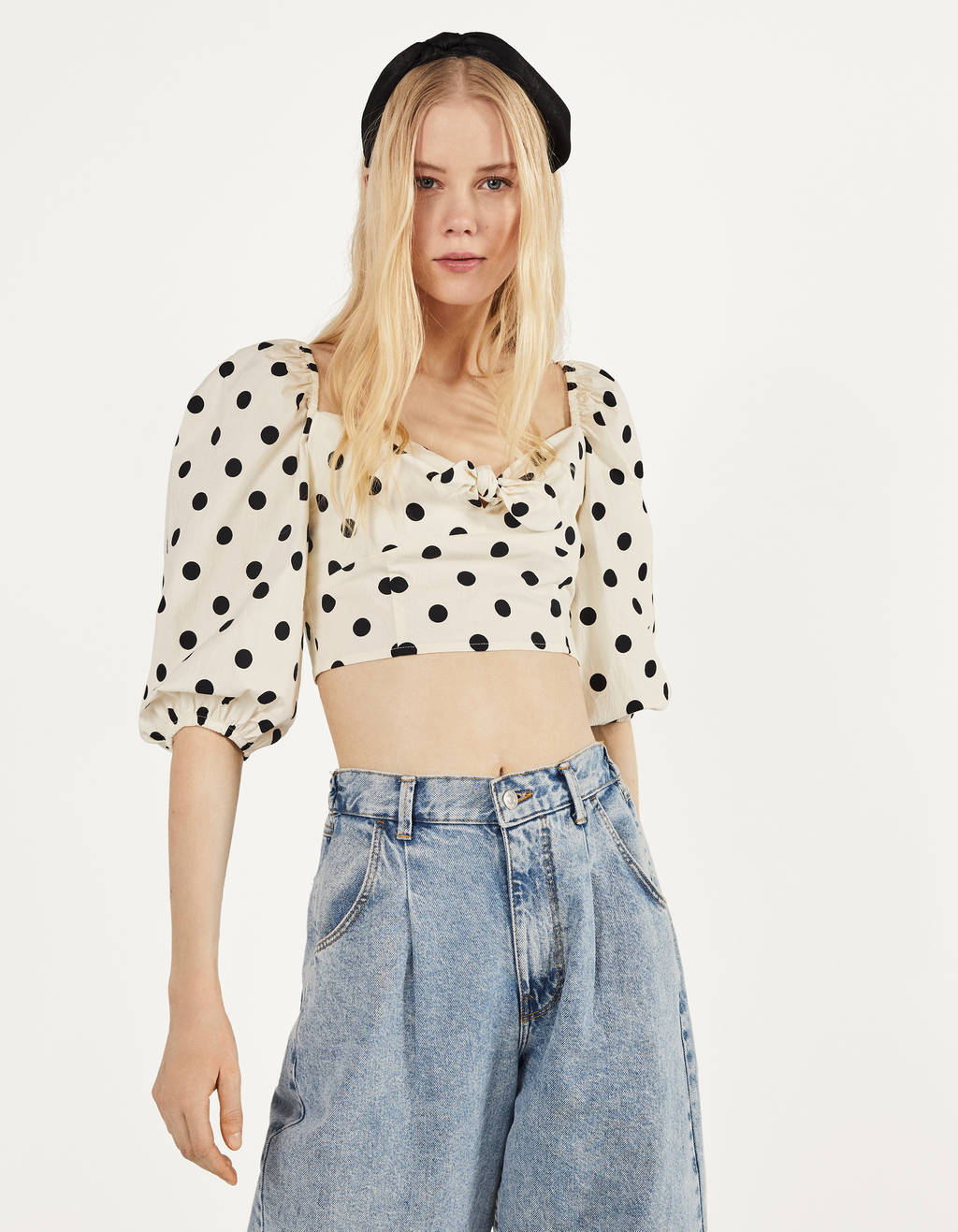 House T-Shirt – www.housebrand.com – 69.99 lei;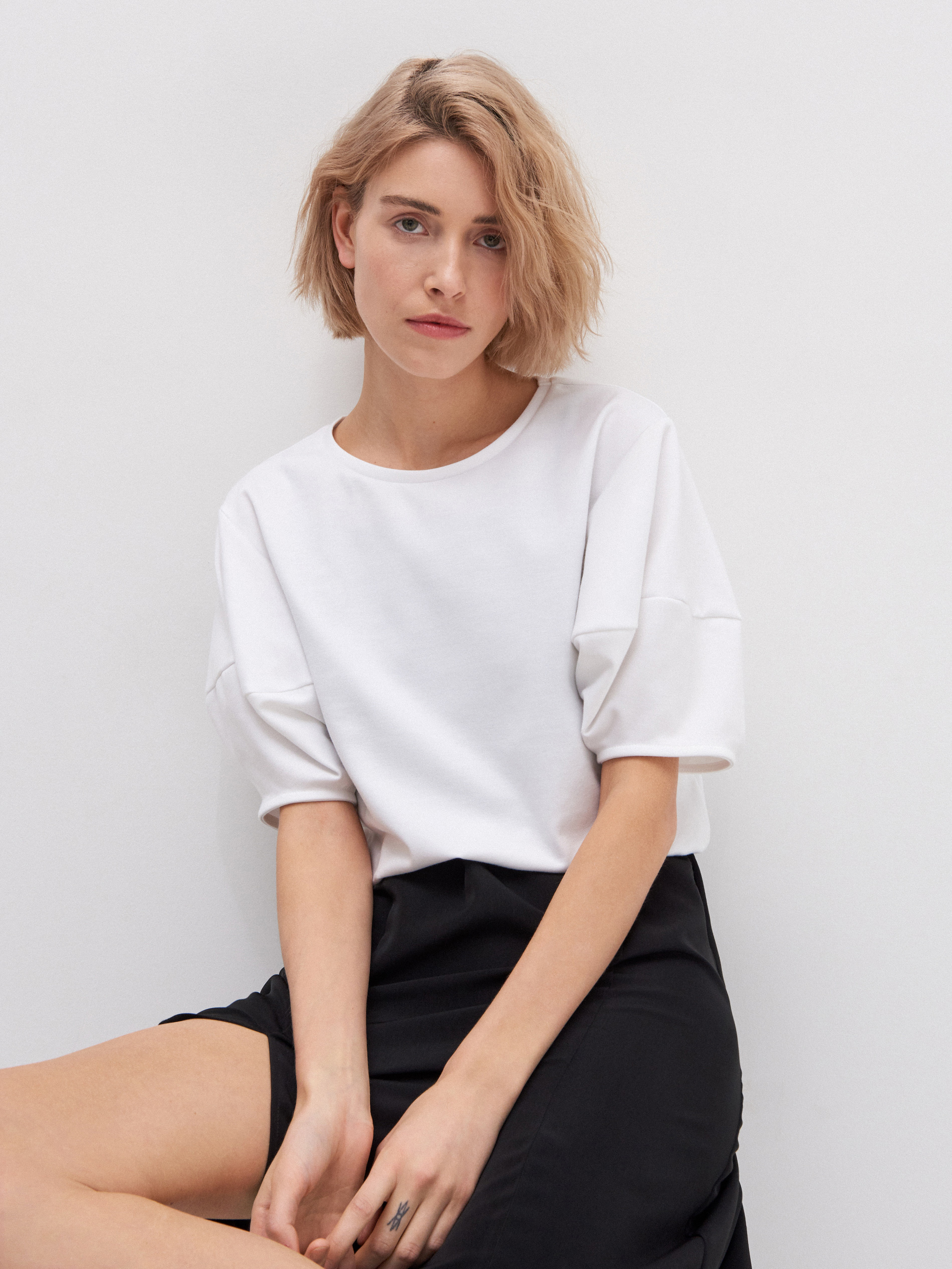 Mango Blouse – shop.mango.com  – 159.90 lei;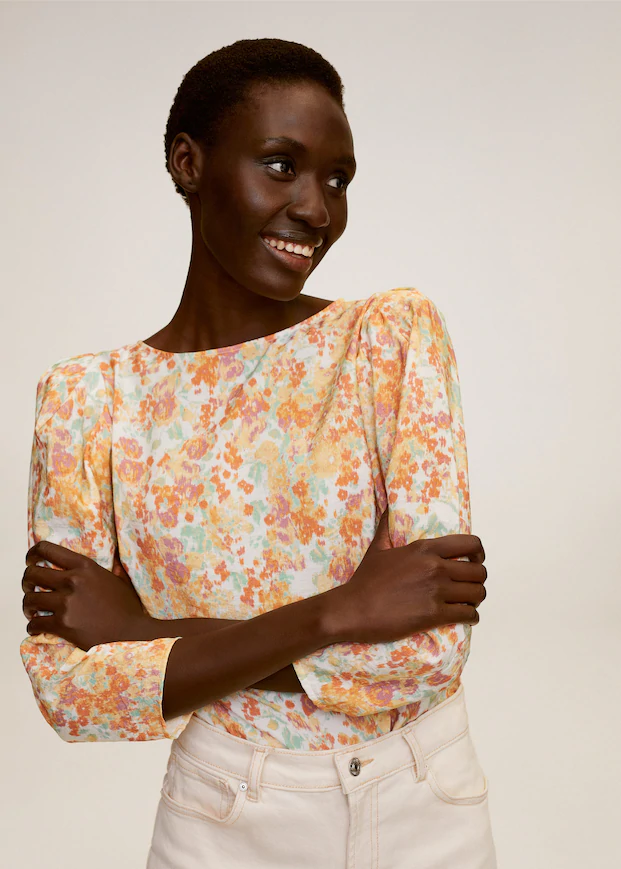 Mohito Shirt – www.mohito.com – 109.99 lei;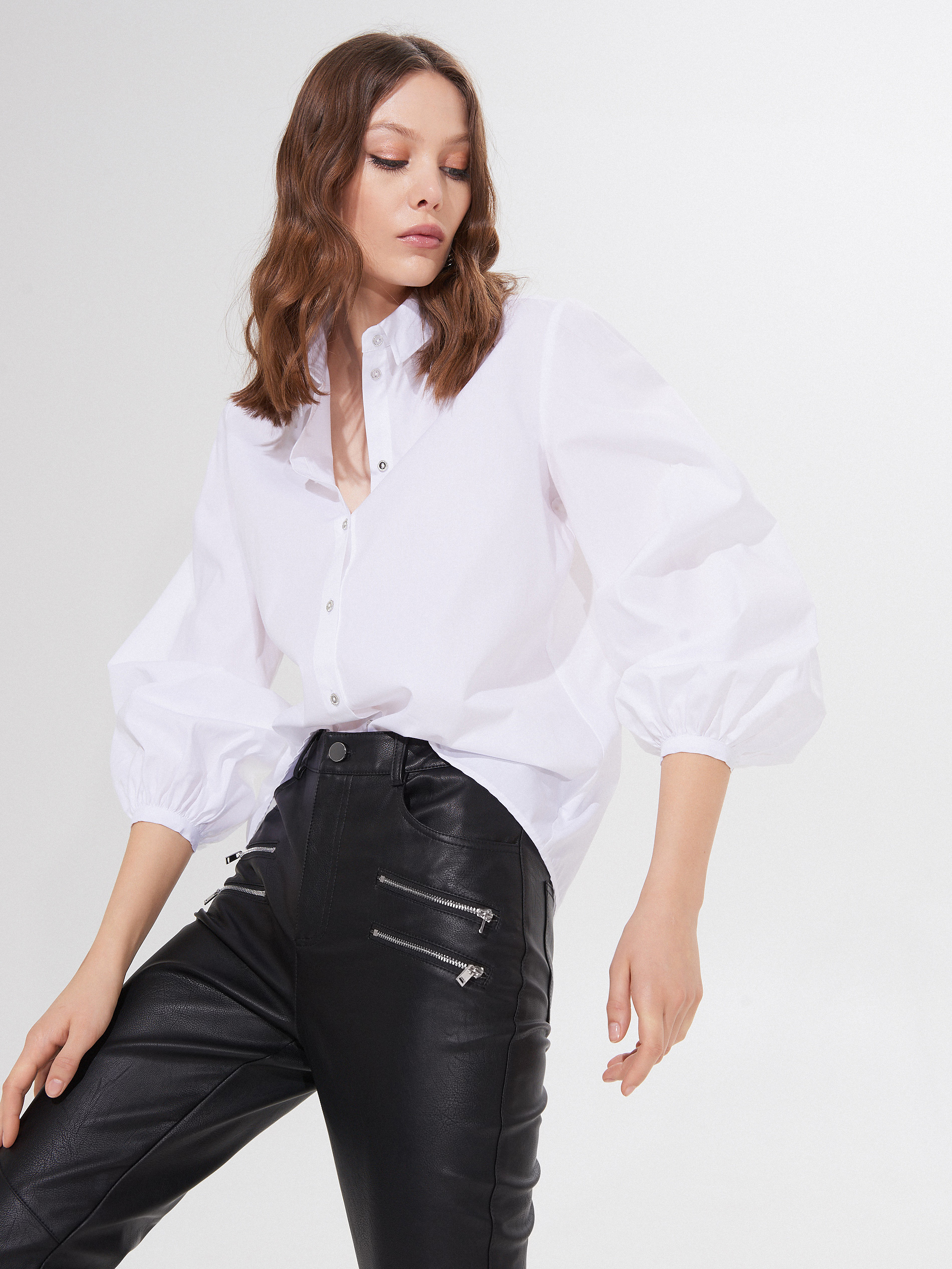 H&M Dress – www2.hm.com  – 129.99 lei;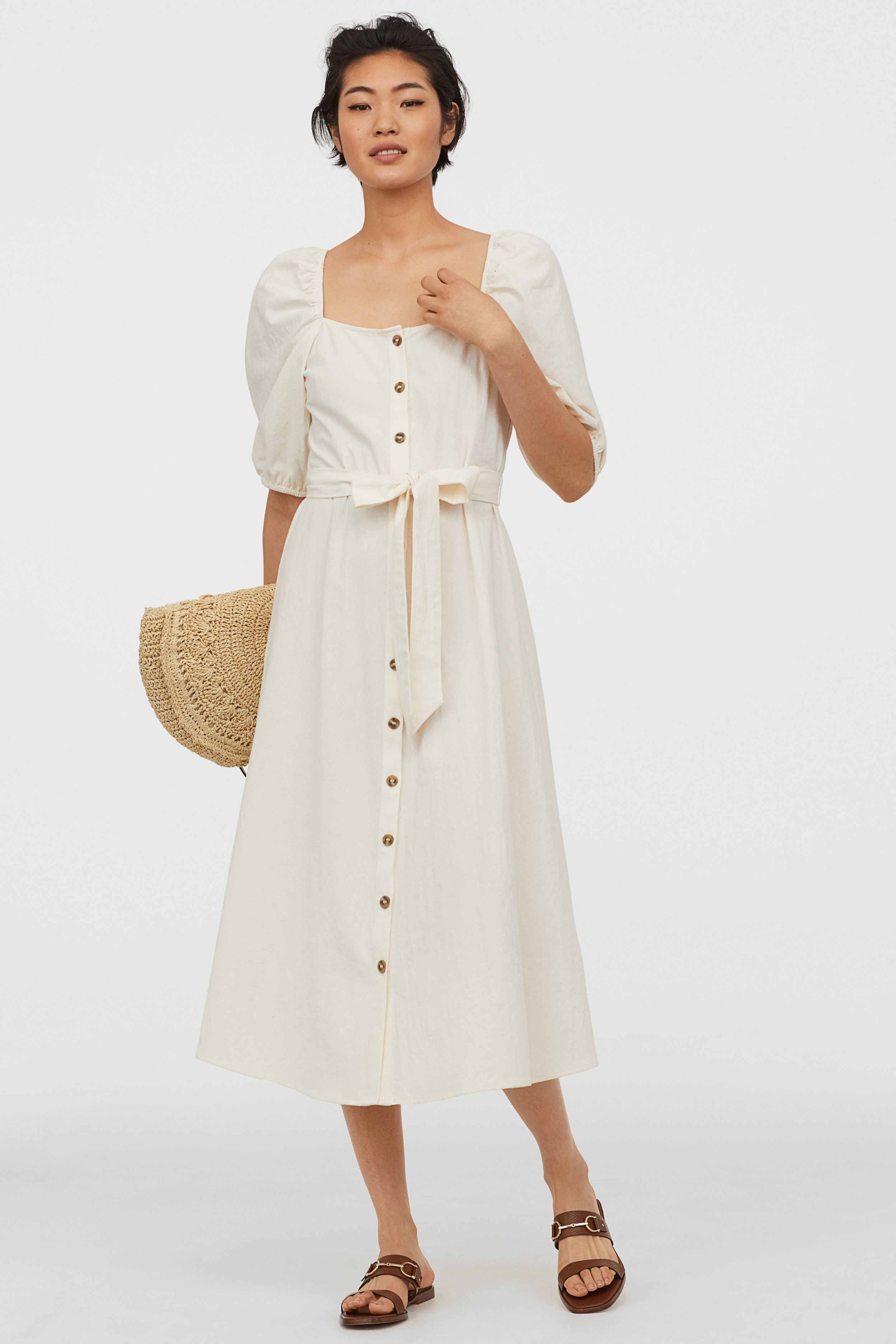 Zara Dress – www.zara.com – 159.99 lei;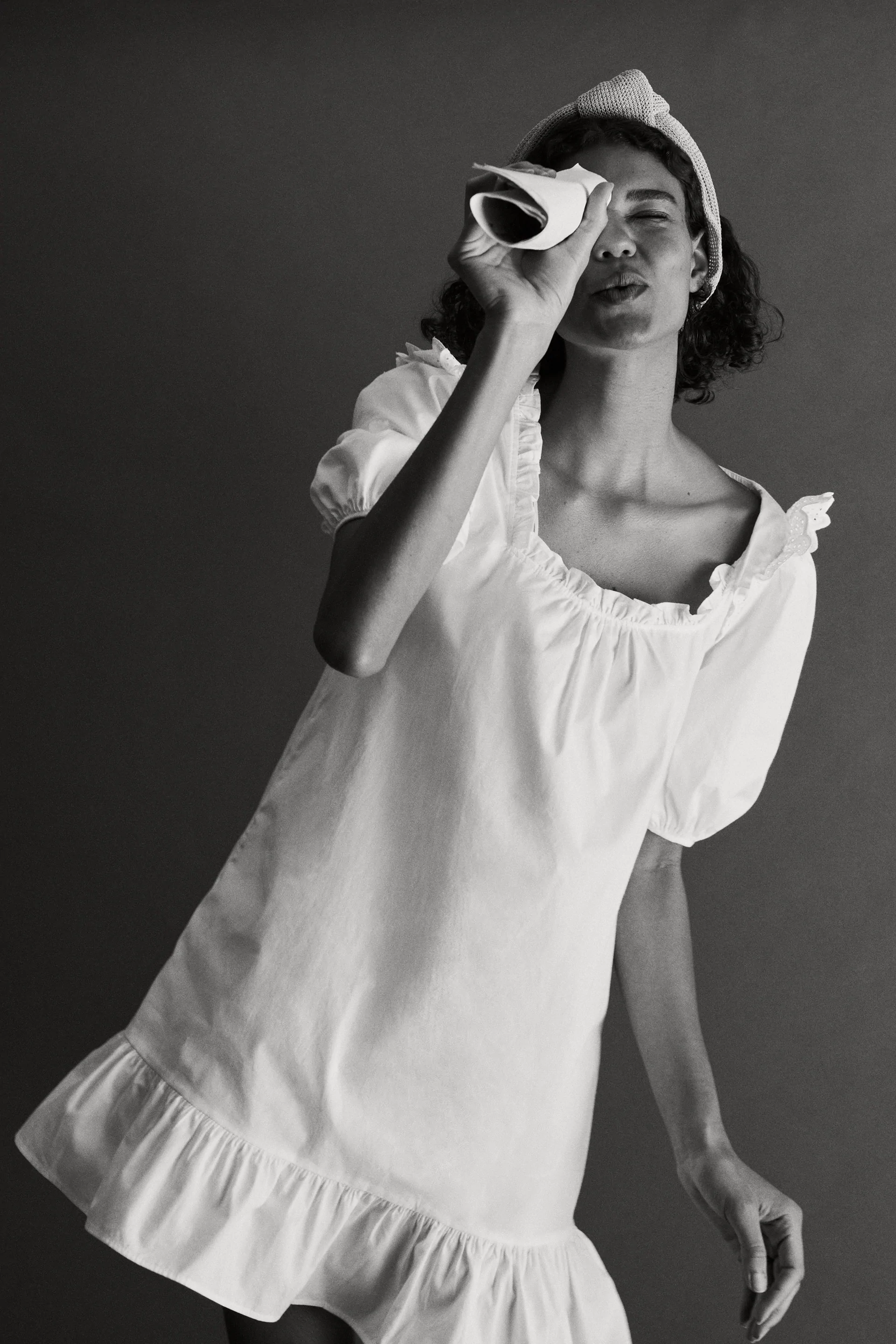 TGH Fashion Jumpsuit – www.tghfashion.com – 349 lei.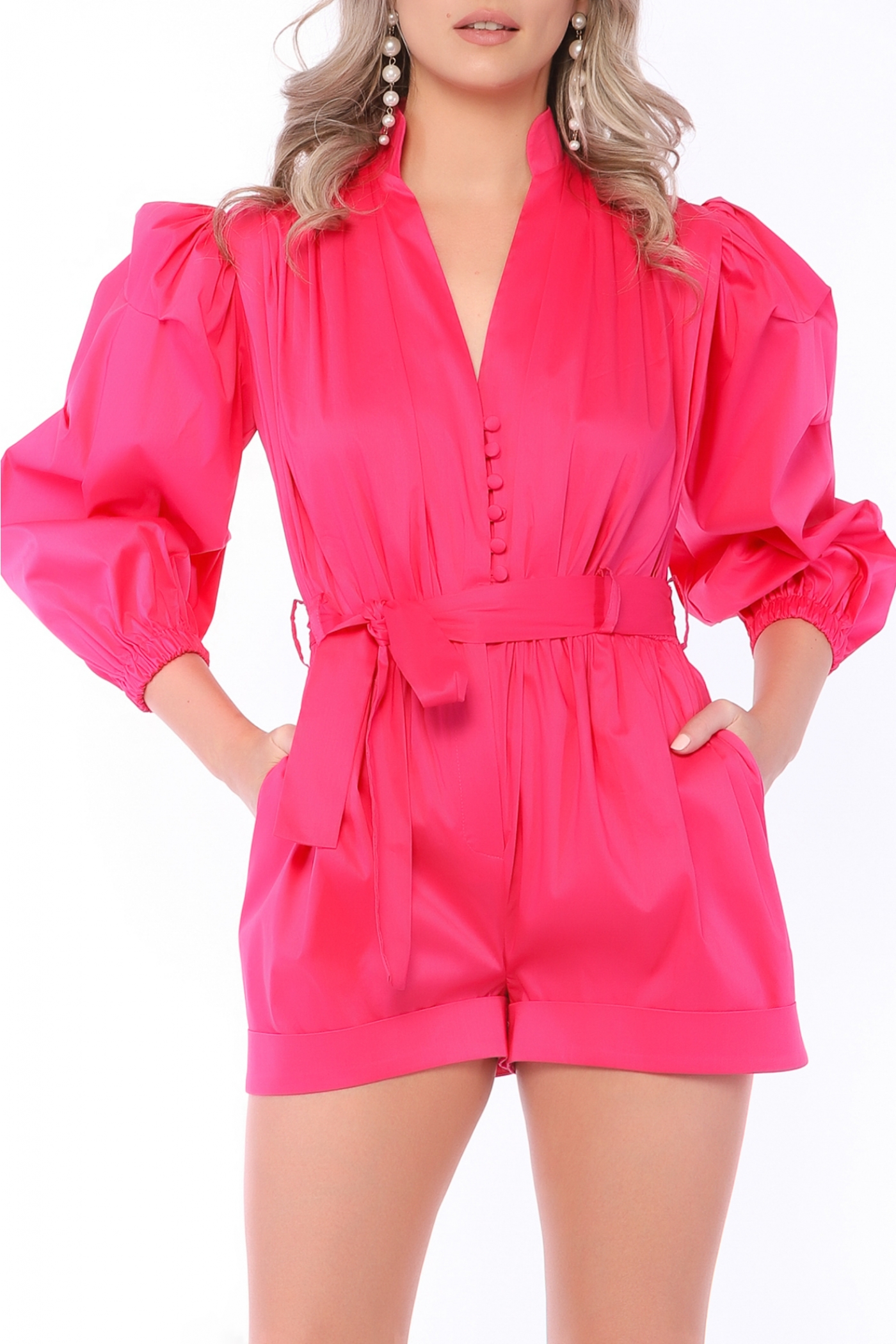 Choose your favorite pieces and create enviable outfits this season!
---
Featured image source: onlyontheavenue.com
Listing image source: www.standard.co.uk
Article images sources: the websites where the above-mentioned products are available