If you missed catching the sunrise at a music festival, get ready for a lot of fun! This year the organizers of the much-loved Summer Well festival have announced that a special edition will take place, full of unexpected moments!
Summer Well is an alternative music festival, organized annually in August on the Stirbey estate in Buftea since 2011. Due to the restrictions during the pandemic, the 2020 edition was postponed for this year when the organizers announced a special edition.
Cigarettes after sex, The Neighborhood, The 1975, The Kooks, Years & Years and Hurts are some of the well-known bands for rock, indie and pop music lovers who have taken the festival stage over time.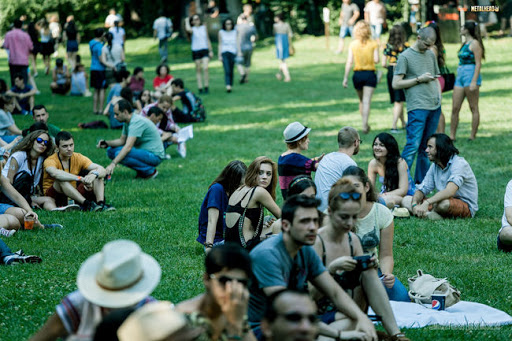 This year there will be a special edition that will take place between August 12-15, thus adding an extra day to the regular period. The tickets purchased for the 2020 edition can be used for this edition.
On Thursday, August 12, on the first day of the festival, the launch show of the new Golan album will take place. In the next two days, international names will take the stage: Wookid, Balthazar, Modeselektor (live), L'Imperatrice, Lola Marsh, Fatoumata Diawara, along with a number of local artists: The Kryptonite Sparks, Dimitri's Bats and Hip Hop La Feminin. At this edition, the program was changed from what we were used to, and so Night Picnic will take place on Sunday, August 15, when the Bucharest Symphony Orchestra will go on the stage of the festival. The organizers announced that there will be a lot of surprises, and the line-up will be enriched with other important names in the world of music.
In order to have access to the festival, you must be vaccinated against SARS-COV-2, according to the regulations in force.
The price of a full subscription is 275 lei + taxes, and to participate in a single day there is a normal ticket at the price of 75 lei + taxes. Both variants can be purchased from: www.summerwell.ro.
---
Featured image source: www.sunchasers.sunglasscurator.com
Listing image source: www.clujlife.com