"The Film Garden - Cinema & More" is a creative project, intended for film enthusiasts and not only, which wants to put in the spotlight the classics, but also the contemporary cinematographic projections in a quiet setting, located in a central area of Bucharest. Situated on 7 Lahovari Street, near the Roman Square, The Film Garden is the perfect destination when you want to enjoy a relaxing afternoon outdoors with your closest friends and family.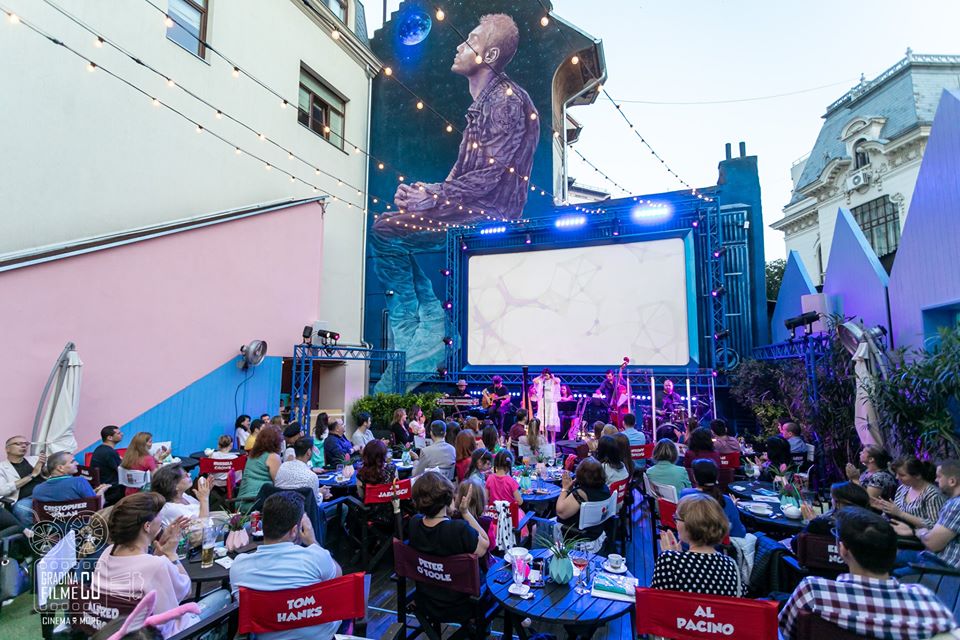 With a space arranged in a modern and creative style, the The Film Garden offers an intimate setting in a corner of nature right in the heart of the urban jungle. So, see what this week's program is and come to relax in director's chairs with suggestive names of the great personalities who marked the cinema world. Whether you want to sit in the place of Scorsese, Hitchcock or Tarantino, you can buy tickets for this week's events on: www.eventbook.ro.
We hope that you enjoy the movies!
---
Featured image source: www.ziarulmetropolis.ro
Listing image source: www.forbes.ro