Do you want to have a nice lunch or a delicious dinner? A portion of grilled ribs, seasoned with a lot of spices, will make your taste buds long for this amazing dish. So, we present you some restaurants in Bucharest where you can treat yourself with a delicious portion of succulent ribs:
1. Costelăria – www.coaste.ro – 147-153 Rahovei Avenue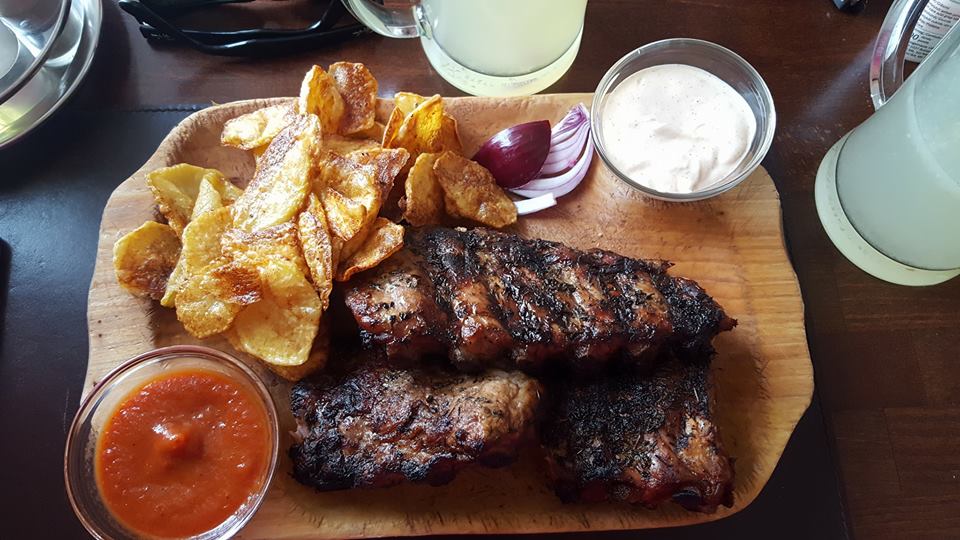 Image source: www.facebook.com
Costelăria is waiting for you with delicious grilled calf ribs, served with fried potatoes, red onion and house sauce. All these can be ordered at the price of 42 lei.
2. R.I.B.S. (Romanian Insane Barbeque and Sauces) – ribsrestaurant.ro – 12-14 Șepcari Street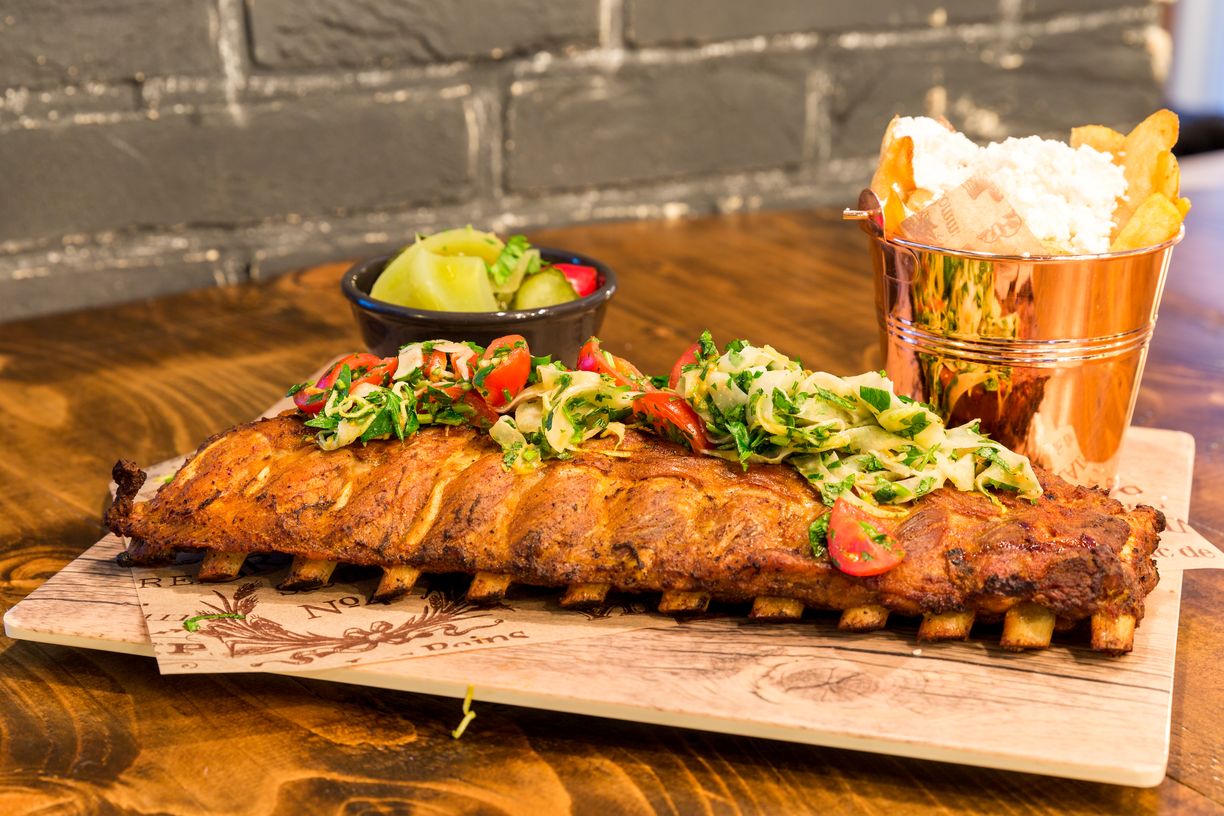 Image source: ribsrestaurant.ro
Delicious, with a great flavor and a perfect taste, Tandori Ribs are perfect for an ideal lunch. These pork ribs in baked sweet peppers and yogurt paste, seasoned with fennel and cumin are perfect for a great meal. You can order them at the price of 39 lei.
3. Suzana Ribs & Wings – suzanaribs.ro – 147-153 Rahovei Avenue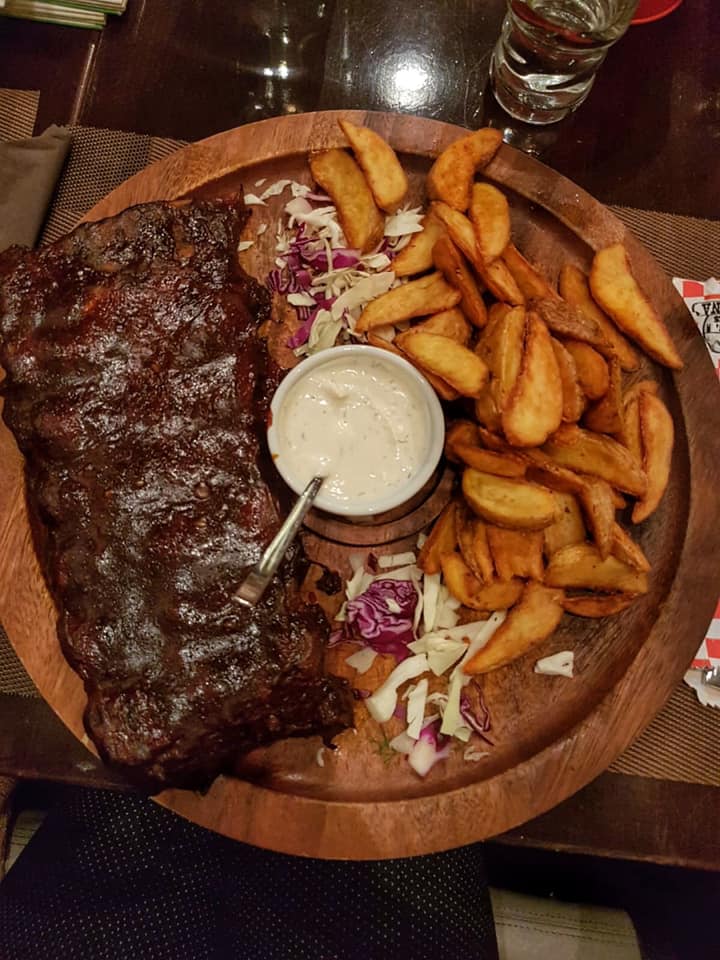 Image source: suzanaribs.ro
Try the BBQ Calf Ribs from Suzana Ribs and Wings at the price of 56 lei. We guarantee that you will come back, and you will bring your friends with you, so you can show them the place where you had a portion of delicious ribs.
4. Chefs Experience – chefsexperience.ro – 55 Floreasca Avenue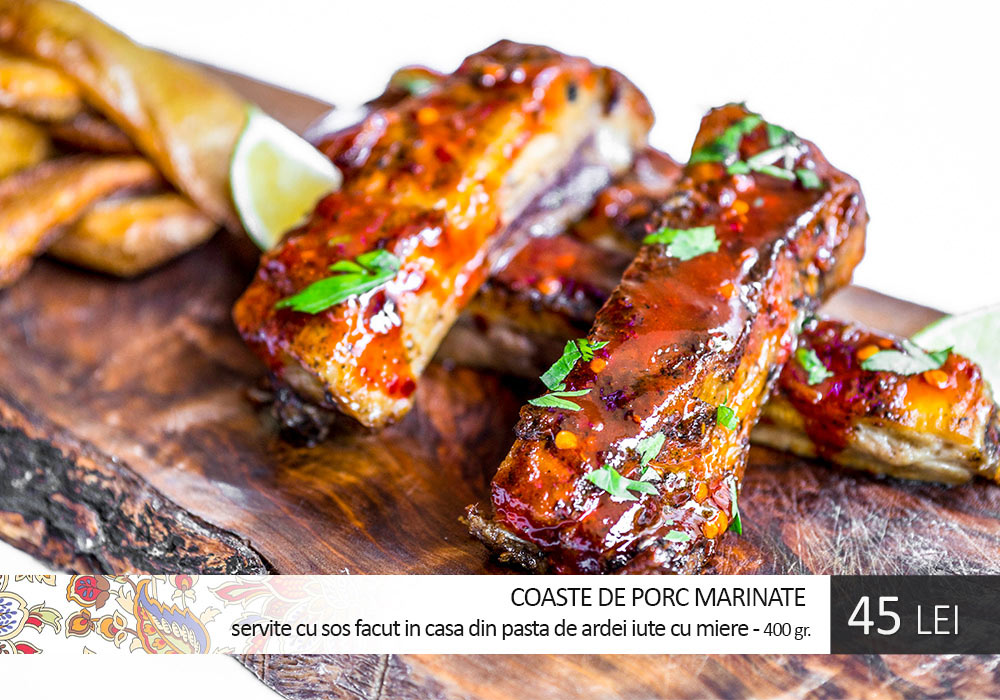 Image source: chefexperience.ro
Chefs Experience is the perfect place where you can have some Marinated Pork Ribs, served with homemade sauce that contains hot pepper and honey paste. This portion of ribs can be ordered at the price of 45 lei.
5. El Torito – eltorito.ro – 30 Iancu Căpitanu Street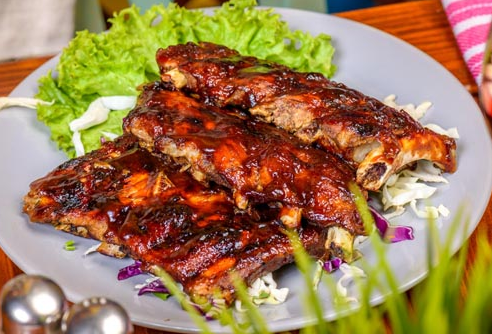 Image source: eltorito.ro
The Mexican restaurant El Torito awaits you with the juicy Costillas Grandes (grilled pork ribs) that you can order tor 33 lei. Their taste and flavor will make you order the second portion!
6. Noa Restoclub – noarestoclub.ro – 26 Victoriei Avenue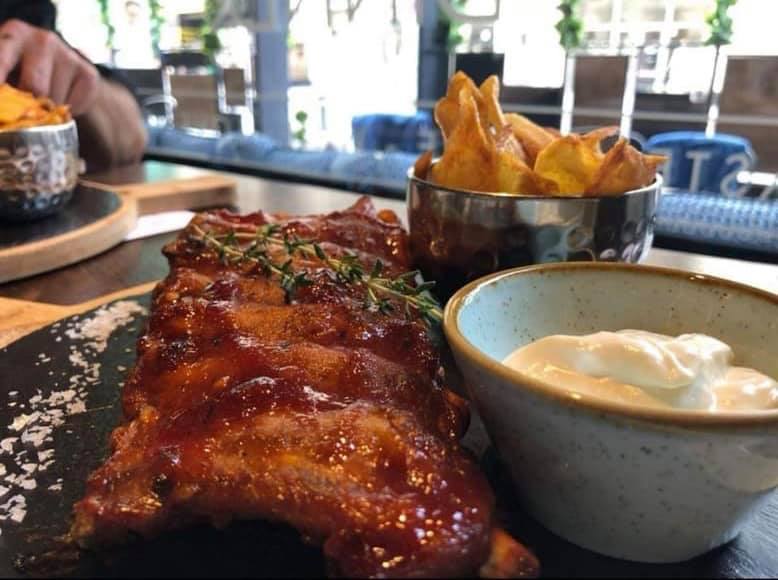 Image source: www.facebook.com
The delicious Pork ribs in Jack Daniels sauce, with French fries and garlic sauce are waiting for you at Noa Restoclub at 49 lei. They're delicious!
So, if you are a fan of this dish, you should definitely check the restaurants presented above and tell us where you had the most delicious ribs in Bucharest!
---
Featured image source: countrybobs.com
Listing image source: www.taste.com.au