Are you a nature lover and you are always fascinated by the world of plants? It means it's time to see what Anton, Raluca and Paul from Greenarium are doing (www.greenarium.ro). They are the ones who will solve the problem of dry air in your room, and also help you have useful gifts that you can offer to your friends and loved ones.
1. In order to get to know you better, what can you tell us about you, the creators of the GREENARIUM brand?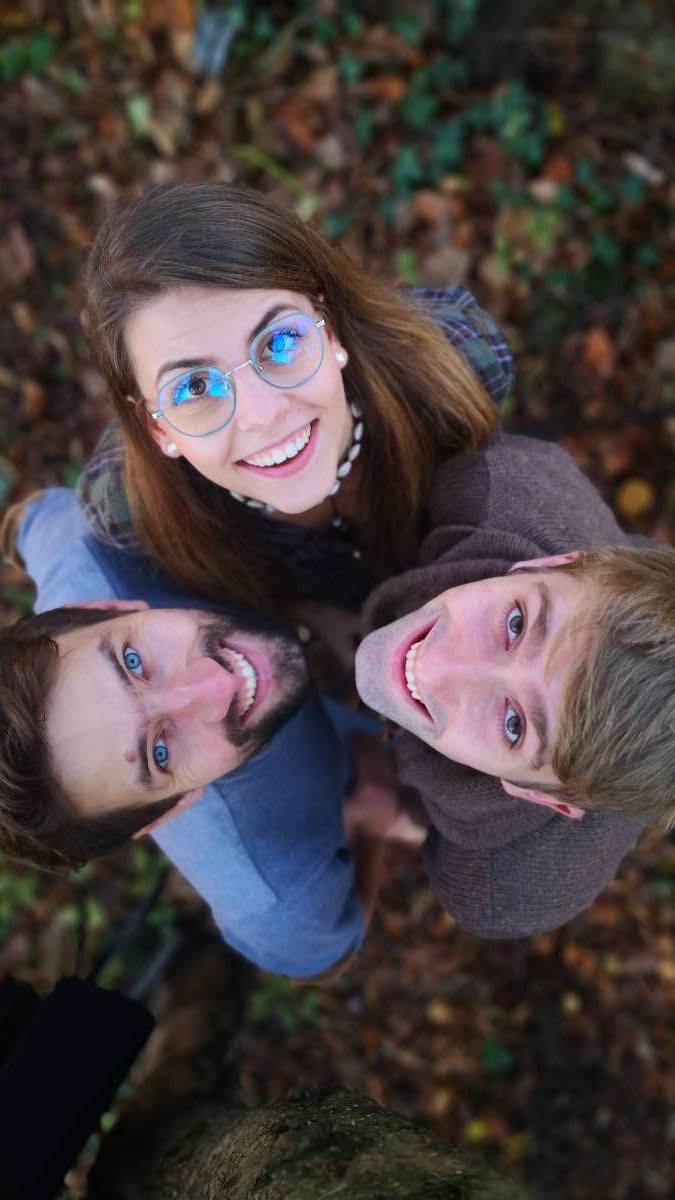 We are Anton, Raluca and Paul. Two of us are actors, and Raluca is an event planner. Paul and I moved to Sibiu, and Raluca was born right here. Here we have the Greenarium workshop where the packages with the terrariums created by us are shipped all over the country.
2. Can you tell us a little bit about how your brand was born?
5 years ago, Raluca and I wanted to offer special gifts to our families for Christmas. After doing some research, we discovered terrariums with plants and began to learn how we can create beautiful ones. In Romania it was a very new concept and you didn't really find many solutions. However, we managed to create a few dozen gifts, then we started to develop more and more until we opened a very small business. Everything happened in our free time. But 2 years ago, we changed the strategy and started dedicating more time for this, turning it into a much bigger business and a continuous growth.
3. What kind of products can we find on your website, www.greenarium.ro, and to whom are they addressed?
In our workshop in Sibiu we create the vessels in which we can create the terrariums. Terrariums are ecosystems with green plants in transparent vessels, where you can better see the growth of plants.
So, in our shop you can find both the vessels created by us and everything you need to make your own terrarium at home. If you already have a vessel that you want to turn into a terrarium, then we also have only the DIY kit, or succulents and aerial plants.
4. What products do you need to create a terrarium?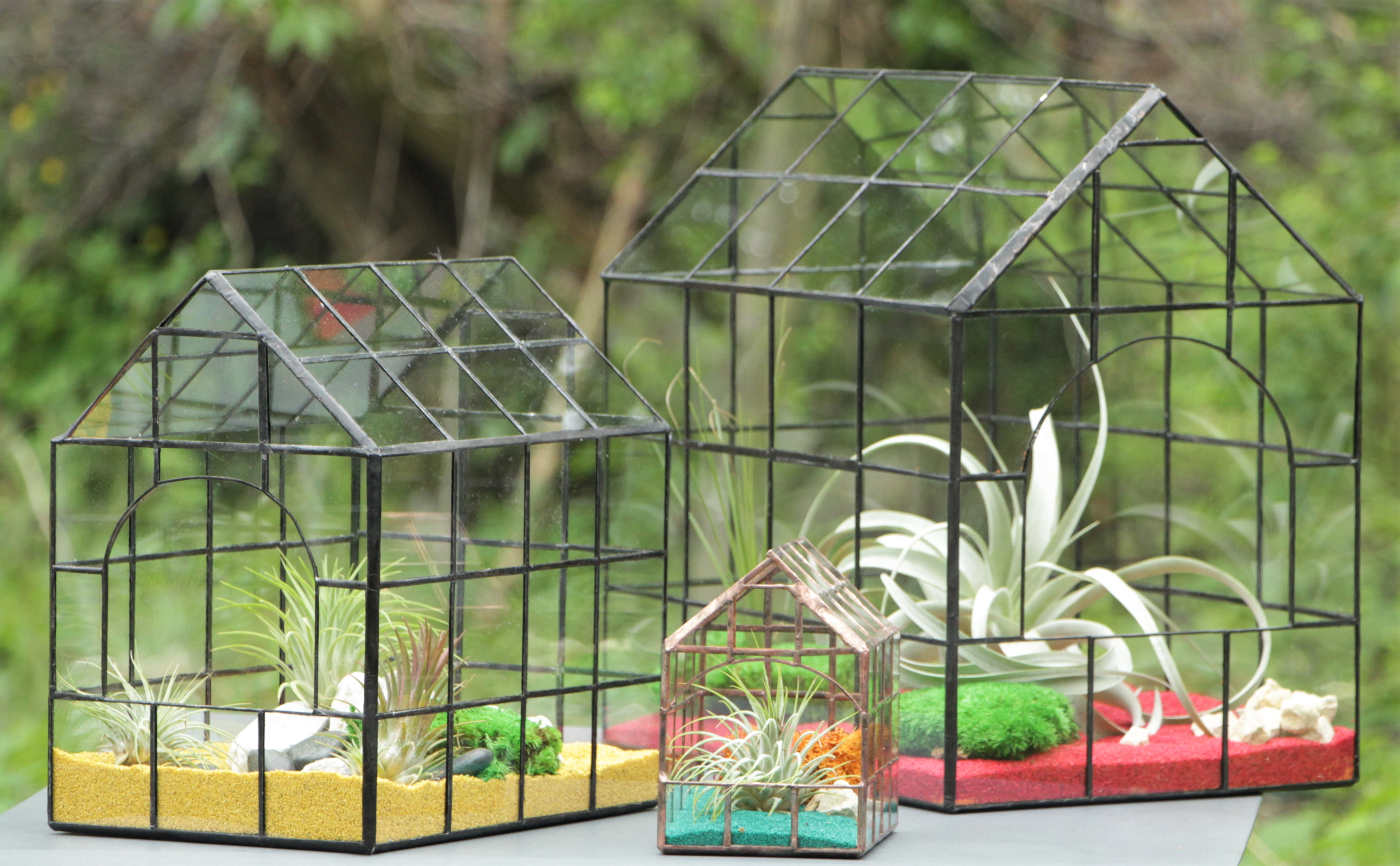 The basis of all our products is glass and plants.
When creating the vessels, we use recycled glass from the windows of the houses, special copper foil and tin. Applying the stained-glass technique, the Tiffany technique, we glue all the pieces of glass together.
When the vessel is ready, we choose from the dozens of variants of sand colors and pebbles that we have in stock. Then, the succulents or aerial plants are put in boxes to protect them during transport, and everything is packed as safely as possible to be delivered to the client.
Those who order from our shop generally want to give themselves or to their loved ones a gift.
5. Where do you get these products from, including the plants?
As I already said, we produce in our workshop everything that means a glass vessel in a geometric shape. The balls and bowls are created by artisans. We try to collaborate as much as possible with local artisans, but they often can't handle all the orders.
6. How long does the process of creating a terrarium take and what are the steps you need to follow for spectacular results?
The first step in creating a terrarium is the design. After making the 3D project, we continue with the measurements, cutting and washing of the glass. We wrap each piece of glass, then glue them with tin. We choose the sand, pebbles and other decorations, then we place everything carefully inside the vessel.
Our terrariums are based on simple and effective decorations. We try not to add all sorts of "toys" or other items that lead to "mini-gardens" or kitsch. The simple design is most effective in modern apartments and offices.
7. Can you give us some tips on how to take care of a terrarium?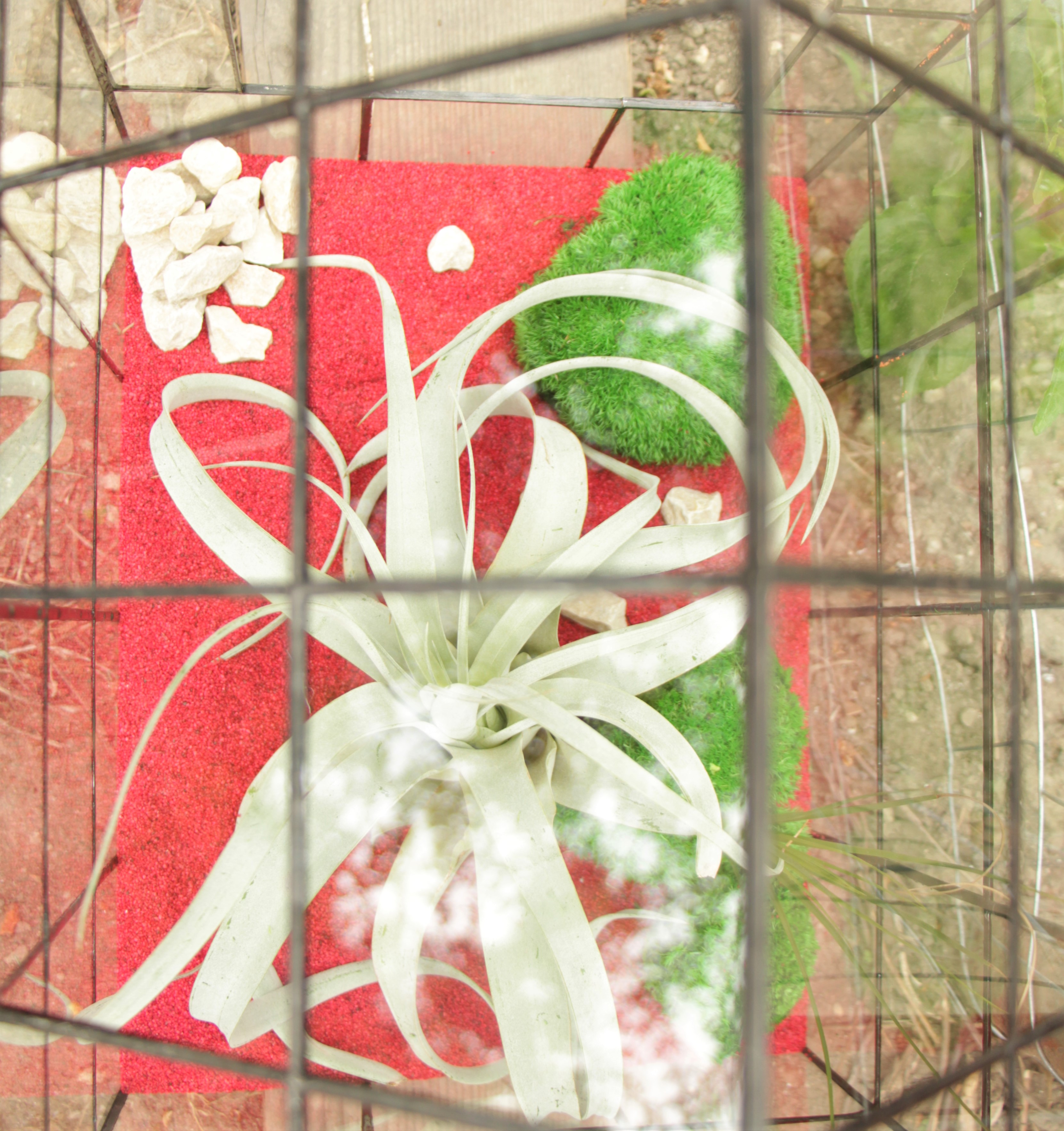 We recommend that terrariums with succulent plants be watered on average once a week with a bit of water. Terrariums with aerial plants need either to be sprayed with water or to have the plants removed from the pot and submerged for about 20 minutes once every 1-2 weeks.
8. What was your favorite project and why?
We like challenging projects. The most challenging are the personalized ones. One of them (about which we cannot give more details now) is the model made of glass, in the form of an orange grove, of a historic building in Sibiu. Soon, we will post on our Facebook page many images with this project.
9. Can you tell us how are your workshops?
The workshops we held before the pandemic were for children or adults. In general, we had about 15-20 participants. We provided all the materials they needed (from decorations, plants, pots) and for an hour we created together our own terrarium step by step. During this time, the participants learned about how glass is made, what soil is used for succulent plants and a lot of other curiosities.
10. How do you see the GREENARIUM brand in 5 years?
We are developing the online shop at the moment as a place for those who love plant terrariums. We want that, in 5 years, anyone who wants to make any type of terrarium to find in our shop any kind of material on the market. That means we will have several thousand products in our shop.
---
Images source: Brand Archive