Recently, sushi has become one of the most popular foreign dishes in our country. Being a star in the Japanese cuisine, it is low in fat and cholesterol and it's good for any meal of the day.
The name "sushi" comes from one of its main ingredients, the rice, which is prepared in a unique way with vinegar, sugar and salt. It can be accompanied by many ingredients cooked with lots of care by the most skillful chefs.
If you like sushi, you definitely have to eat some as soon as possible. So, we've prepared for you a list with a few restaurants in Bucharest where you can taste some of the best sushi in the capital.
1. Ginger Sushi Bar & Lounge – tasteofbucharest.ro – 63-81 Victoriei Avenue;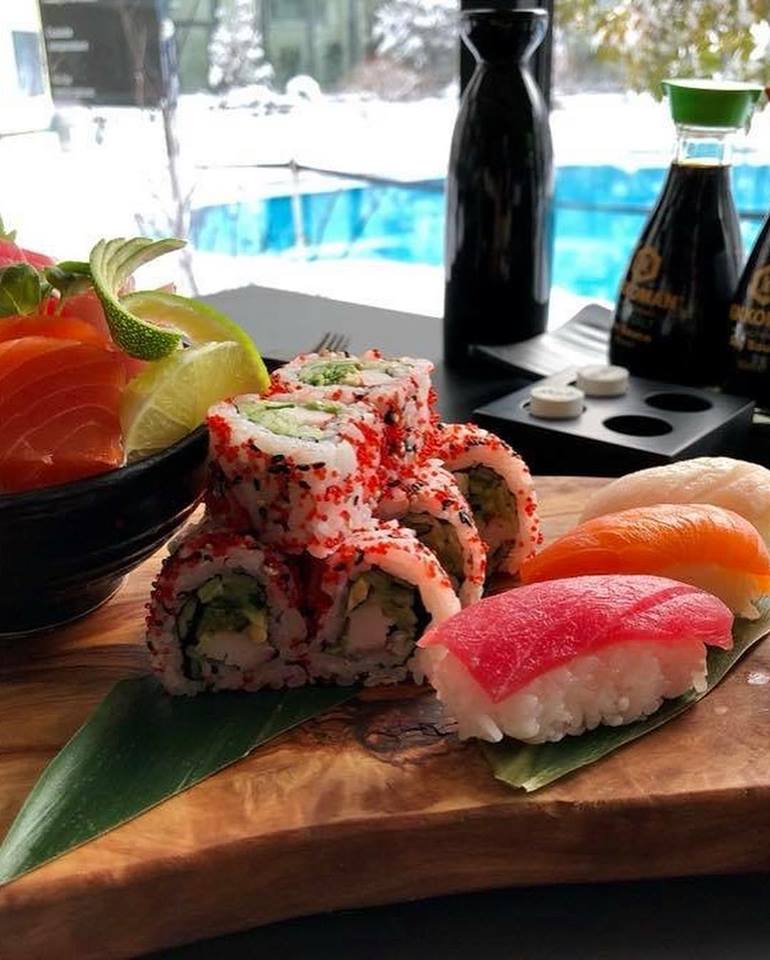 Image source: www.facebook.com/gingersushibar/
Located in Radisson Blu Hotel Bucharest, Ginger Sushi Bar & Lounge offers you a lot of dishes from the Asian cuisine. You can choose the traditional Nigiri Sushi, such as Hamachi (yellowtail tuna), which you can order at the price of 29 lei.
2. Edo Sushi – edo-sushi.ro – 84A Știrbei Vodă Street;
Are you ready for a lot of Japanese dishes? Delicious and full of flavor, they are awaiting you day by day at Edo Sushi. You can opt for a portion of 8 Mango maguro maki (tuna, mango, sriracha) at the price of 25 lei.
3. Zen Sushi – zensushibucuresti.ro – the complete list of Zen Sushi restaurants can be accessed here.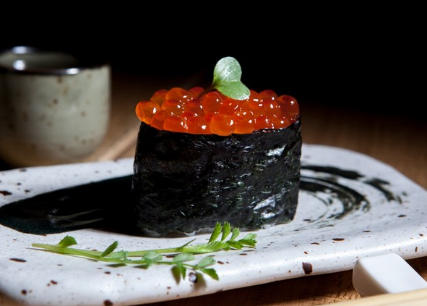 Do you love sushi and other Japanese cuisine? At Zen Sushi, you will find their true taste. Among the culinary celebrities of this restaurant you will find the Salmon Roe Gunkan, which contains salmon caviar with rice and pressed algae and can be ordered at a price of 15 lei.
4. Sushi Ko – www.sushiko.ro – the complete list of Sushi Ko restaurants can be accessed here.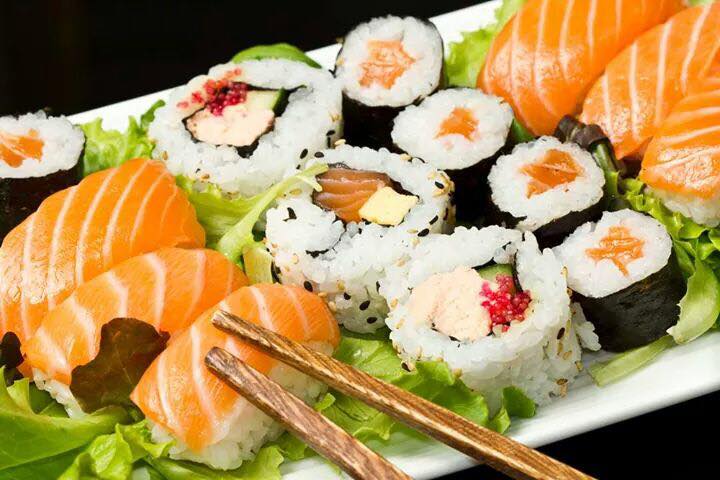 In each of the Sushi Ko restaurants, every lunch is a delight! Come here to taste the special dishes made for sushi lovers, just like you. Choose the Supreme dish (salmon, shrimp, avocado and flying-fish eggs), for which you will pay 23 lei.
5. Kanpai – kanpai.ro – 49 George Călinescu Street;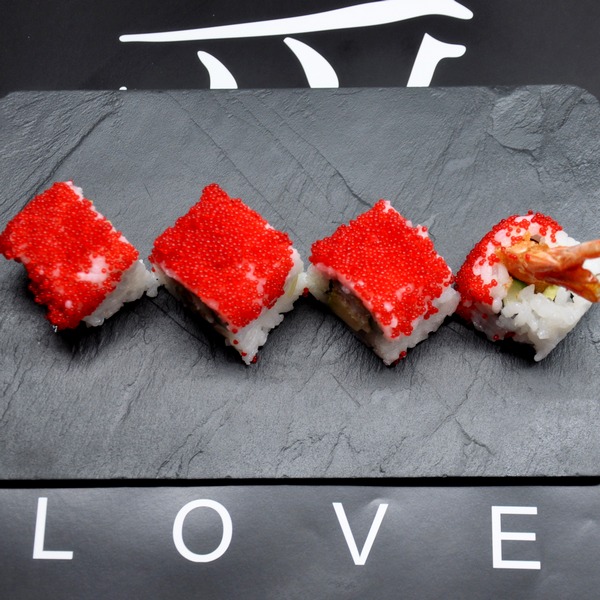 The delight that contains shrimps, salad, cucumber and tobiko fish eggs, slightly spicy, served alongside crab sticks is called Chicago Roll EBI and is a real delight for your taste buds. You have to visit the Kanpai restaurant and enjoy this dish! You can order it at the price of 28 lei.
6. Sushi Terra – sushi-terra.ro – the complete list of Sushi Terra restaurants can be accessed here.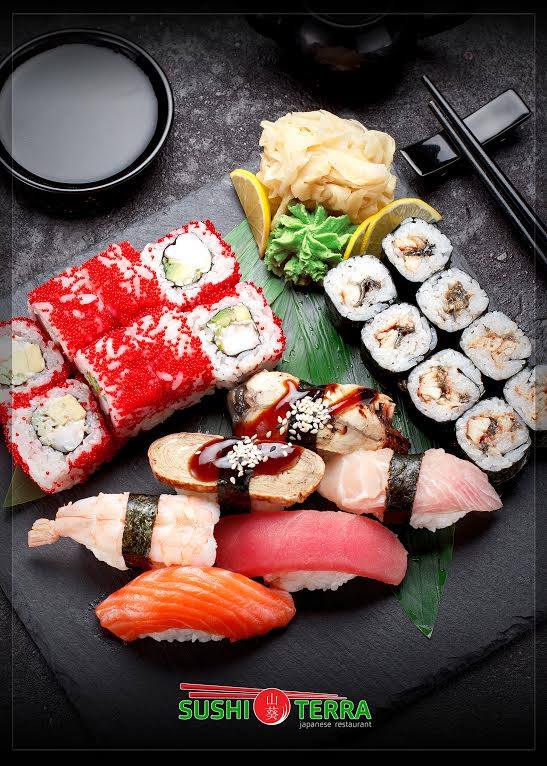 Sushi Terra specially prepares for the Asian cuisine fans a variety of absolutely delicious Japanese dishes. When you will arrive at Sushi Terra, you will be charmed by the amazing smell coming from various dishes. Try the Niger Shrimp Tiger, which you buy at the price of 17 lei/2 pieces.
7. YOSHI – www.restaurantyoshi.ro – 40 – 44 Banu Antonache;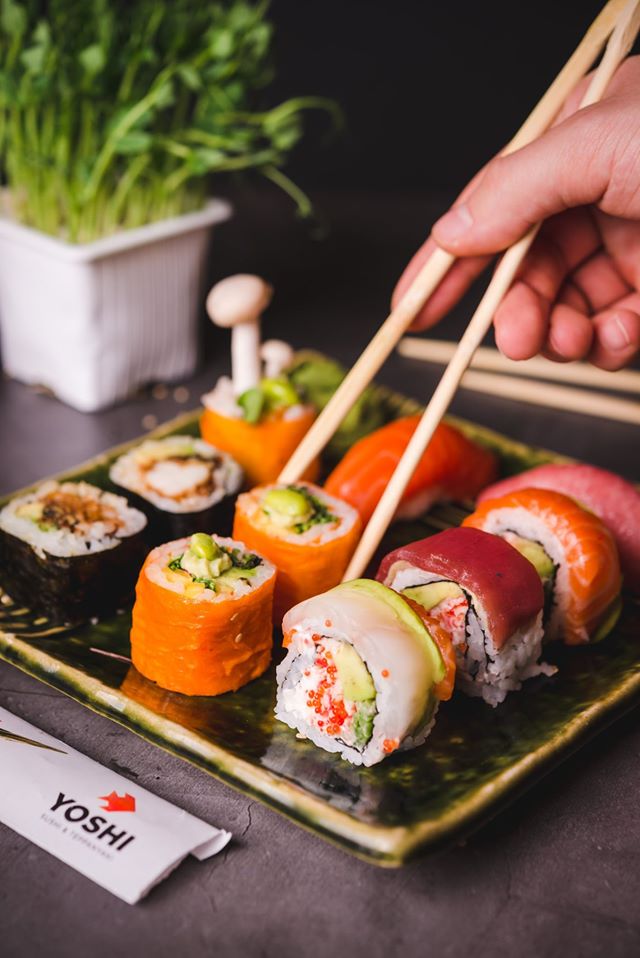 Full of flavor, Kacheofugetsu is ideal for a lunchtime snack. It contains crab, creamy sauce, avocado, cucumber, Coquilles St. Jacques and tobiko fish eggs, can be ordered at the price of 39 lei. It is worth going to YOSHI for such a delight!
8. Sushi Garden – sushigarden.ro – 86 Șerban Vodă Avenue;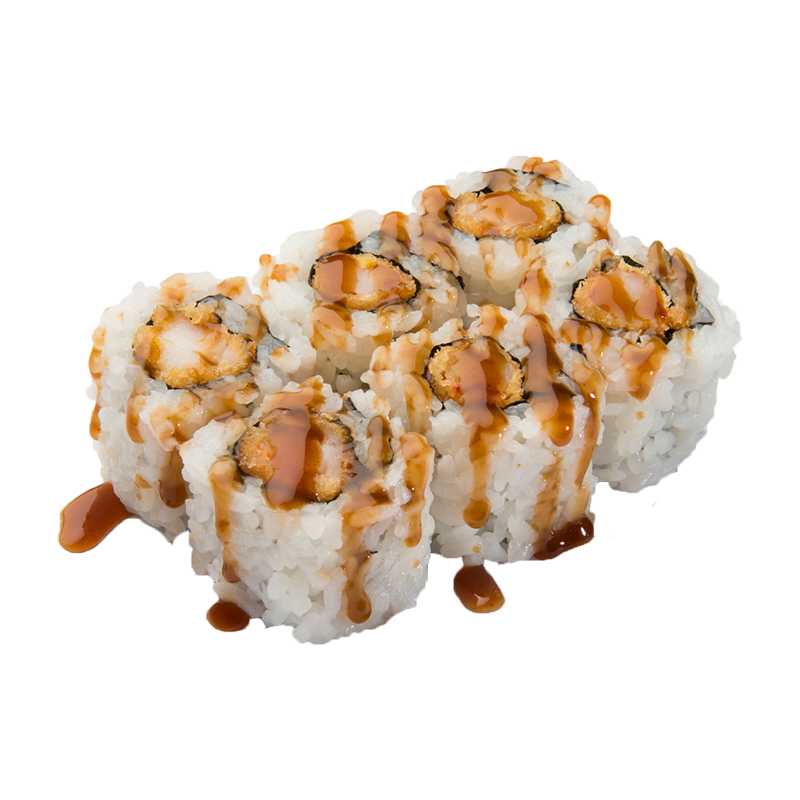 At Sushi Garden, you can enjoy a lot of sushi dishes. If you visit this restaurant, do not forget to order Shrimp Katsu Maki (roasted shrimp roll) at the price of 32 lei. It's an inspired choice you have to try!
Now that you've seen our list, what kind of sushi do you prefer?
---
Fetaured image source: tokyocheapo.com
Listing image source: www.nozomi.dk
Article images sources: the websites where the above-mentioned products are available