The magic of the holidays begins to embrace you slowly and the countdown to Christmas has begun. So, for this period, you need an Advent Beauty Calendar that contains surprises for every day in December until Christmas. Whether you buy it for yourself or to offer it as a holiday gift, this set of cosmetics will cheer you up every day with a new product.
An Advent Calendar is about the excitement of Christmas, about discovering the little gifts that will make this period even more special than it is, but also about the enthusiasm of counting the days until you celebrate this special holiday with your family and loved ones.
1. Advent Calendar by Benefit Cosmetics – sephora.ro – 350 lei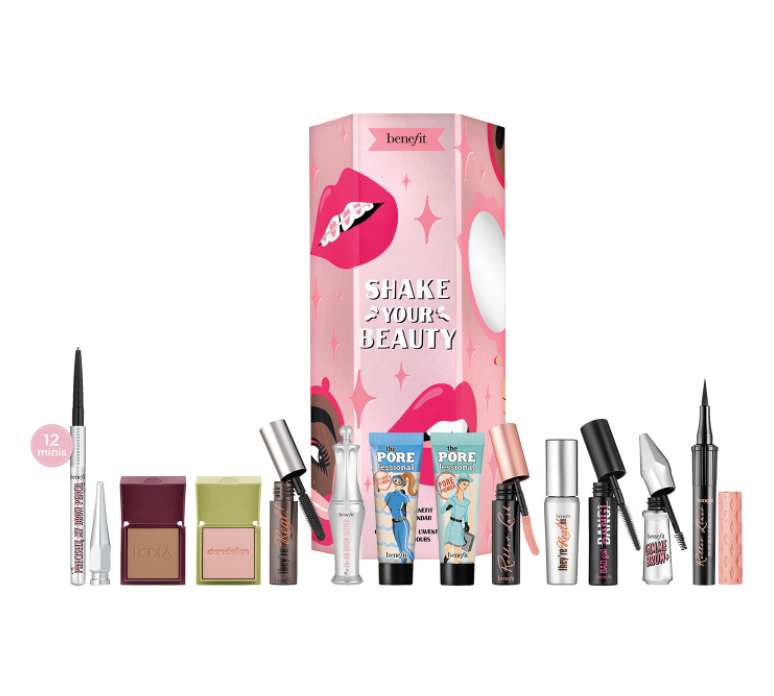 The set contains products in small sizes: Gimme Brow + 03 - Eyebrow mascara, 1.5 g; eyebrow pencil, makeup base, moisturizing makeup base, eye mascara, tanning powder, blush, transparent eyebrow fixing gel, pigmented makeup base, 2 volume mascara, curving and lengthening mascara.
2. Advent Calendar by NYX – makeupshop.ro – 239 lei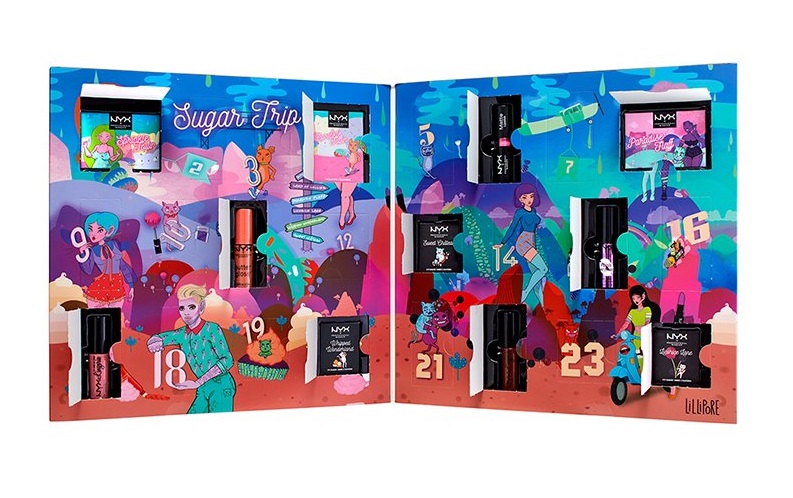 The set contains: 12 lipsticks/lip glosses, 6 eyeshadows, 3 illuminators and a blush.
3. Advent Calendar by Clarins – notino.ro – 463 lei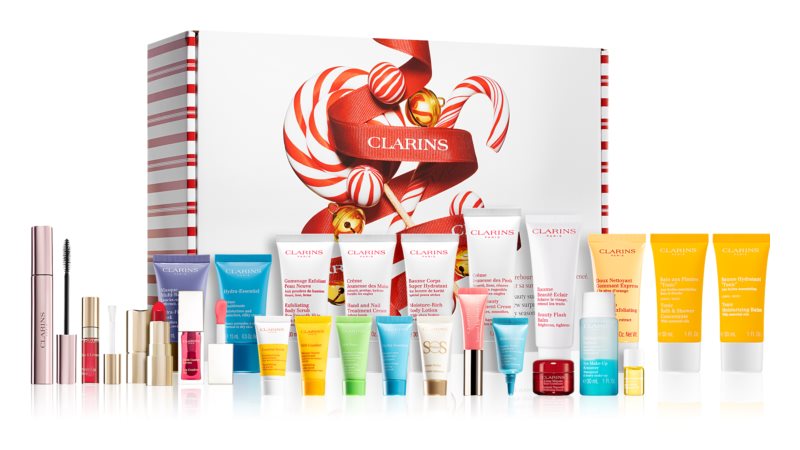 The set contains: nourishing lip oil, mascara, face cream, hand and nail cream, Hydra-Essential, body scrub, exfoliating make-up remover, eye make-up remover, tonic body balm, body lotion, shower gel, makeup base, lipstick, primer, eye mask, nourishing conditioner mask, clay mask, lip balm, revitalizing oil for dehydrated skin.
4. Advent Calendar by Douglas – douglas.ro – 189 lei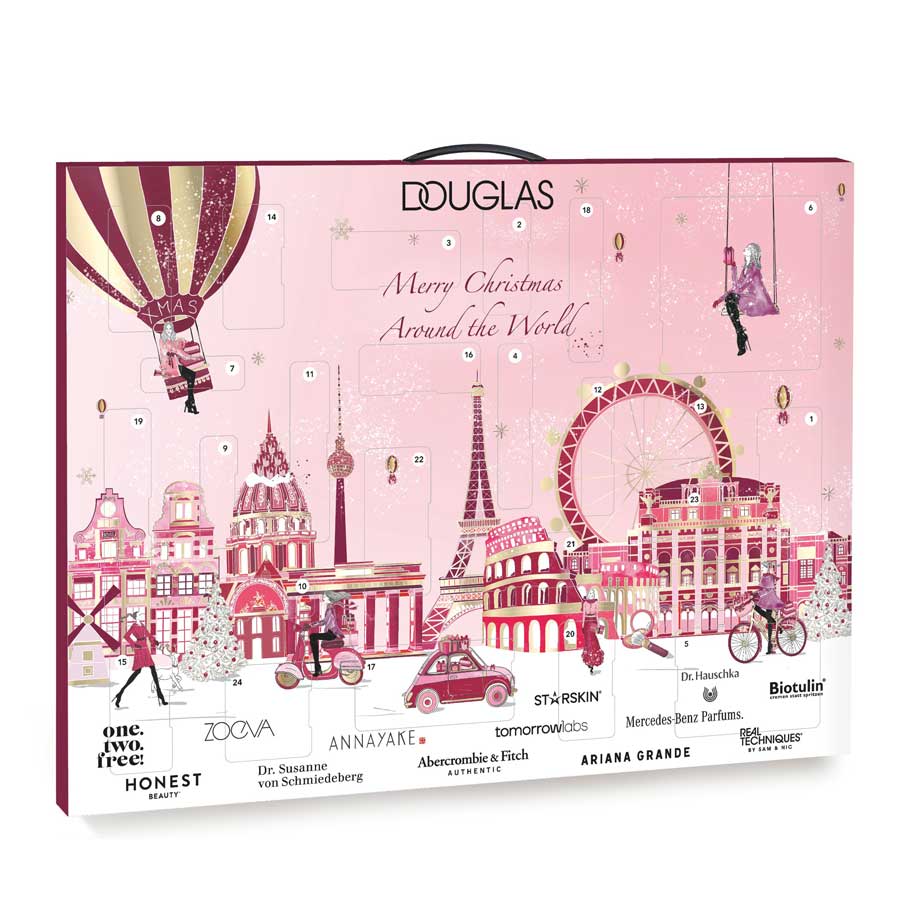 The set contains: energizing face cream, roll-on facelift, revitalizing face mask, perfume, lifting serum, eye mask, foam cleanser, skin gel, hyaluronic serum, travel spray, mascara, sleeping face mask, face cream, anti-aging serum, anti-aging eye cream, hand cream, rollerball perfume, concealer, facial contour serum, hair elastic, mini perfume.
5. Advent Calendar by Kiehls's – kiehls.ro – 430 lei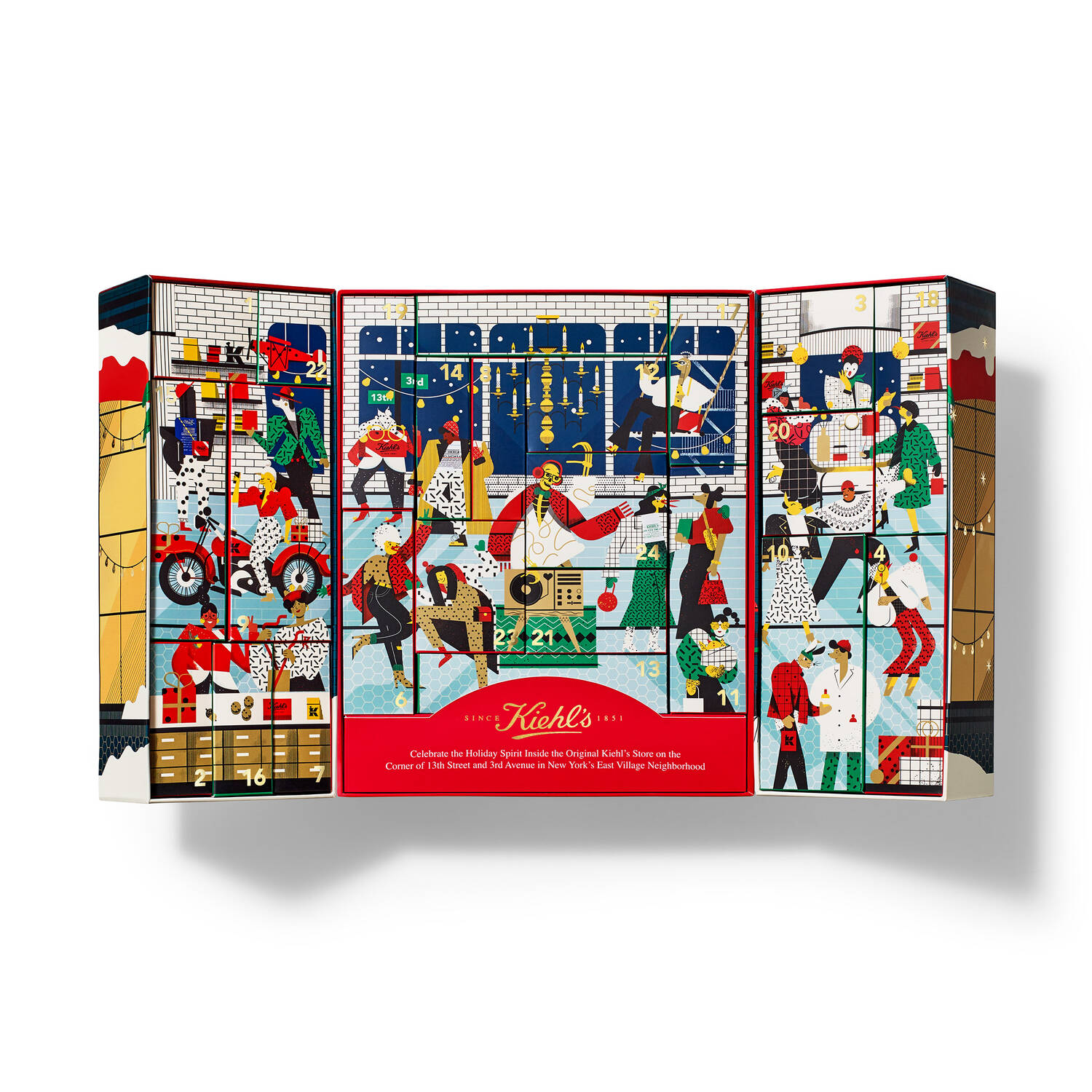 The set contains: regenerating night oil, moisturizer for men, moisturizer for combination and oily skin, regenerating eye cream, cleansing water based gel, body moisturizer, illuminating serum for pigmented spots, eye cream with avocado oil, shampoo with amino acids for normal hair, lip balm, face cleansing gel with marigold extract, intense moisturizing serum, soothing tonic lotion with marigold extract, moisturizer, pore reduction mask, cleansing oil, anti-wrinkle serum with vitamin C, nourishing and moisturizing mask with avocado oil, light cream, anti-wrinkle eye cream and concealer, fortifying face serum, anti-wrinkle corrective cream, collection pin.
We hope you enjoyed our suggestions and you'll choose the most inspired gift for you and your loved ones! We wish you a Merry Christmas!
---
Featured image source: ro.pinterest.com
Listing image source: www.amyschapter.com
Article images sources: the websites where the above-mentioned products are available