If you don't have plans for the next weekends, we invite you to Orange Pop-up Cinema! You can go out to enjoy some fresh air in the park while watching your favorite movie. Take your loved ones with you and have a pleasant time! The event will take place as follows:
• Bucharest:10th – 12th July, 17th – 19th July and 24th – 26th July in Alexandru Ioan Cuza Park (IOR);
• Iași: 14th – 16th August 14 in the Palas Garden.
During the event, you can watch movies such as: Shazam!, A star is born, Venom, Once upon a time in Hollywood, Underwater, The call of the wild, The girl in the spider web, The emoji movie, Men in black international, Ford vs. Ferrari, The Goldfinch and many others. The full list of movies can be accessed here.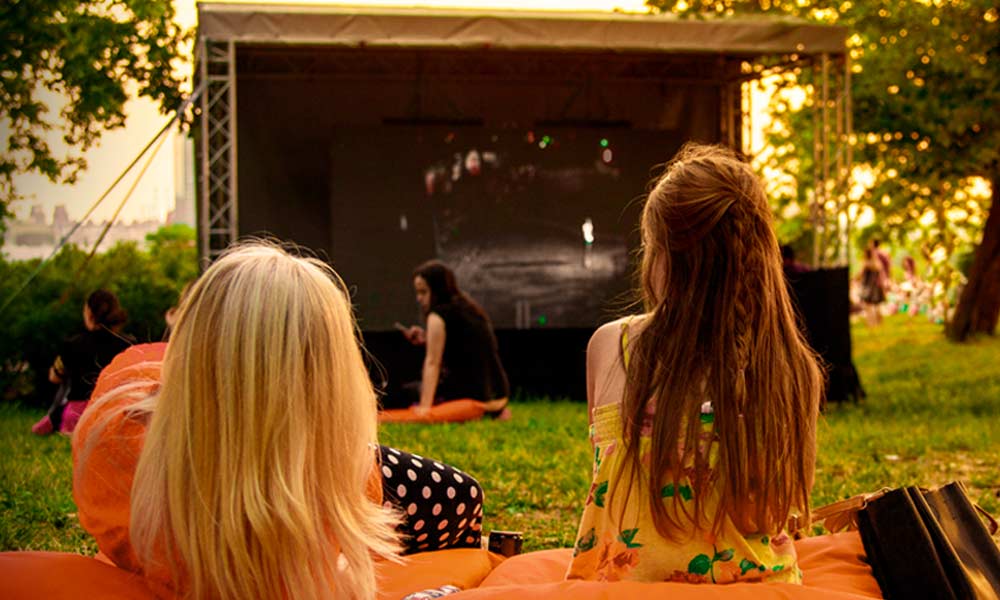 Image source: www.orange.ro
Tickets can be purchased from iabilet.ro, and their price starts at 5 lei for a seat, depending on the chosen movie. The money raised from selling tickets will be donated to the Orange Foundation to support the digitalia program, a project that promotes digital education in rural schools.
Only groups of 2, 3 or 4 people can attend the event. The access to the event will be made by respecting the minimum distance of 1.5 meters between the participants. Each person is required to wear a protective mask. For the complete list of rules for the day of the event, access orange.ro.
We are waiting for you to enjoy the coolest movies of this summer!
---
Featured image source: www.timeout.com
Listing image source: www.beckenhamplace.org