Bucharest Fashion Film Festival is the first Romanian festival that brings fashion, film and advertising to the same place through exhibitions, debates, workshops and projections. This is the ideal place to connect top creatives in the fashion industry, branding agencies and design studios, by creating new opportunities for collaboration between these domains.
This edition of the Bucharest Fashion Film Festival will be held from 11th to 14th April and will take place in several locations in Bucharest, such as: Cinema Elvire Popesco, Odeon Theater, Promenada, FIX me a drink.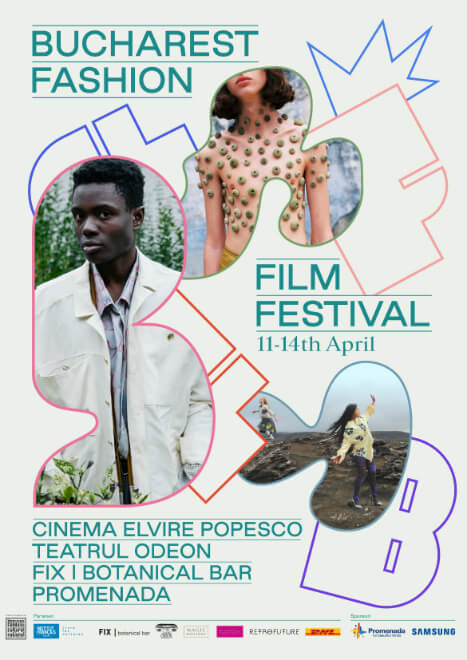 Image source: eventbook.ro
In order to maintain the tradition they have started last year, that of organizing an international fashion competition, this year, the jury will consist of local and international fashion, film and advertising professionals who will choose the winners of the following awards: Best Fashion Film, Best Local Production and Fresh Perspective. The ticket price is 60 lei for 12th-14th April and doesn't include the entrance to The Inferno Unseen concert. It can be purchased from eventbook.ro. If you want to see only one of the projections, you can buy your ticket from eventbook.ro at the price of 15 lei.
Also, this year's edition awaits you with lots of surprises, including a corner of Virtual Reality. So, do not miss the 3rd edition of the Bucharest Fashion Film Festival.
---
Featured image source: bucharestfashionfilm.ro
Listing image source: lafashionfestival.com