Do you want to take advantage of the free time you have to learn a new language? You can do it right now at home, in front of your computer! If you are passionate about Spanish, English or maybe an exotic language, now you can learn it quickly and easily with the help of online courses. We have selected for you some centers that offer these online courses.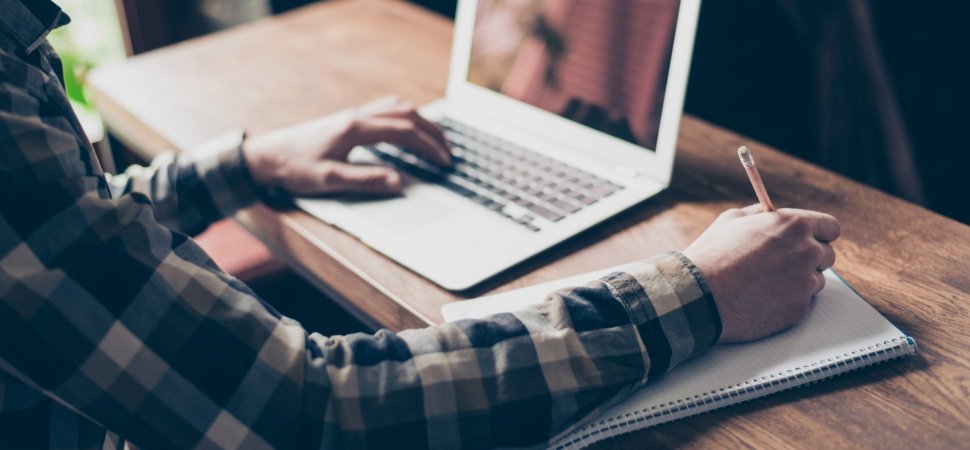 Image source: inc.com
1. Fides Centre – www.fidescentre.ro
Course details: Each online course ends with a certificate of participation or a FIDES diploma of wide international recognition. You can choose to learn many languages, such as: Arabic, Bulgarian, Chinese, Catalan, Korean, Danish, English, French, German, Czech, Italian, Japanese, but also many others. For example, an online Arabic language course lasts 2 months (24 hours/one session 3 times a week). The price of the courses differs depending on the language you want to learn and can be communicated upon request.
2. Bsmart - www.bsmart2019.focusweb.ro
Course details: The courses are accredited by ANC (National Authority for Qualifications) and ECL (European Consortium for the Certificate of Attachment in Modern Languages). Here you can opt for online courses of English, Spanish, Greek, Turkish, Danish, Norwegian, Russian, Japanese, Swedish, but also many more. For example, for an online English course, depending on the module, the duration is 6 to 12 weeks (2 sessions of 2 hours during the weekdays and a session of 3 hours on weekends). The price for such a course starts from 600 lei.
3. Lingua Transcript – www.linguatranscript.ro
Course details: All courses are structured on knowledge levels, from beginners to advanced, with tests that can determine the level of knowledge. A level of knowledge requires 26 sessions of 90 minutes. Here you can opt for online courses of one of the following languages: English, German, French and Italian. You can find out their price only upon request.
4. Bucharest Cervantes – bucarest.cervantes.es
Course details: Bucharest Cervantes organizes only Spanish language courses. You can opt for the following options: online Spanish courses with a teacher, whose price starts from 750 lei, or online Spanish courses without a teacher, whose price starts from 52.50 euros.
5. IBSEN – www.ibsen.ro
Course details: You can choose between 3 types of courses: individual (130 lei/session), semi-individual (90 lei/session) and mini-group (890 lei if you choose full payment for the module of 20 sessions). You can opt for English, French, German, Spanish, Portuguese, Russian or Italian language courses.
What foreign language would you want to learn or deepen your knowledge in during this period?
---
Featured image source: portal.edukasyon.ph
Listing image source: www.transform-elearning.com
Article images sources: the websites where the above-mentioned products are available