One of the most requested surgeries of the moment, blepharoplasty is a cosmetic operation successfully performed since the '70s. Due to scientific developments, both the procedure and recovery of the patient are much faster, and the results are spectacular.
In the case of the upper eyelid, blepharoplasty removes excess skin, thus treating fallen skin, but, at the same time, eliminating fat deposits. The skin will be stretched, and the appearance of "hooded eyes" will disappear.
If you are bothered by unsightly under eye circles, lower eyelid blepharoplasty is the perfect choice, the effects being permanent unlike non-invasive procedures with hyaluronic acid. The incision will be made under the eyelashes and the fat bags will be extracted. The remaining signs are almost invisible! The surgery lasts between 1 and 2 hours, and the price starts from 1000 euros, depending on the chosen area and the clinic.
If you are interested in this procedure, we thought of proposing a list of clinics in Bucharest where you can get blepharoplasty. It is very important to choose a place where you feel safe and which will give you the most sincere advice.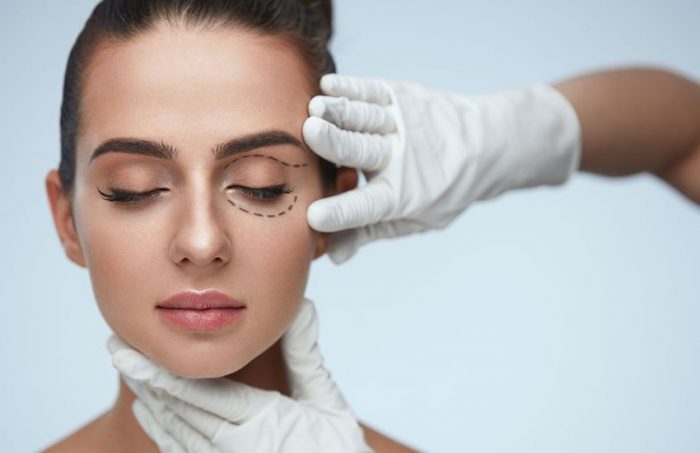 Image source: www.medpark.md
 
1. Eliade Clinic – www.dradrianalexandru.ro – Mircea Eliade Boulevard No.36, Bucharest
Telephone: 0723 515 066
2. Dr. Renert Gad Clinic – www.dr-renert.com – Herăstrau Street No.1, 4th floor, Ap.10, Bucharest
Telephone: 0731 030 000
3. Dr. Florin Jurvale Clinic – www.drflorinjuravle.ro – Pipera Road No. 4, Bucharest
Telephone: 031 82 82 280
4. Zetta Clinic – www.clinicazetta.ro – Ghita Padureanu Street No.5, parter, Floreasca area, Section 2, Bucharest
Telephone: 031 005 11 42
5. Medissima Clinic – www.medissima.ro – Agora Floreasca, Floreasca Path 111-113, Bucharest
Telephone: 0314 055 333
6. Dr. Iancu Clinic – www.dr-iancu.com – Harmanul Arbore No. 12, Ap. 12, Bucharest
Telephone: 0723 171 316
We hope everything goes perfectly!