Sir Tom Jones returns to Romania on 26th June to perform for the first time on a stage in Cluj-Napoca. He will delight the audience with its beloved songs such as: It's Not Unusual, Kiss, Delilah, I'll Never fall in Love Again and If I Only Knew, but he will also sing tracks from his new albums (Long Lost Suitcase, Spirit in The Room, Praise & Blame).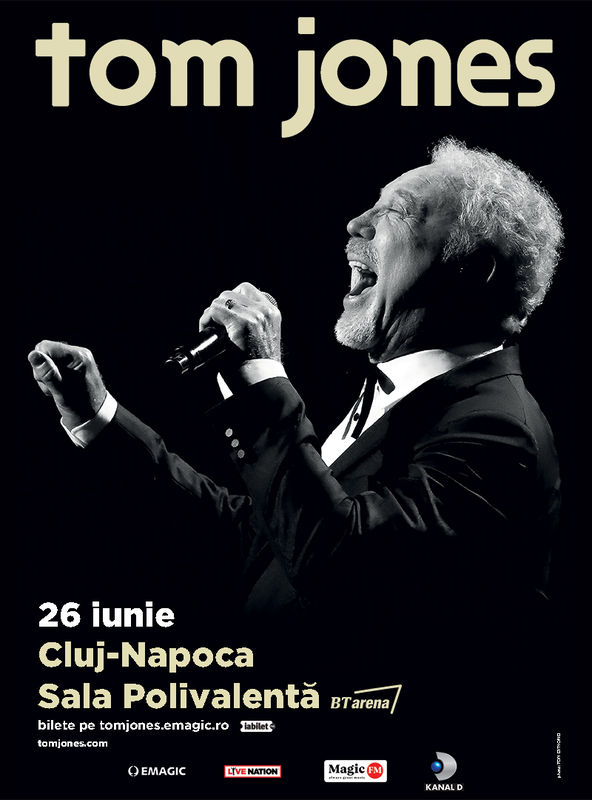 Image source: tomjones.emagic.ro
The long-awaited event will take place at BTarena in Cluj-Napoca, and the tickets are available on tomjones.emagic.ro, their price starting from 145 lei
Come and listen to one of the best music legends in the whole world who has a career of over 5 decades! He made himself known due to his live shows and more than 40 recorded albums. You will (re)fall in love with his wonderful voice!
---
Featured image source: www.thenational.scot
Listing image source: www.independent.ie