Over time, I've tried countless solutions to get rid of the excess sebum from the scalp - masks with all sorts of vitamins and natural ingredients, but also shampoos, conditioners and treatments specifically designed for greasy hair, but they only worked for a very short period. At one point, I was washing my hair every day, being obsessed with this problem, but it only aggravated the situation. I made changes in my diet and I noticed an improvement, but I was still not happy with the results.
The whole situation changed when I discovered the Batiste dry shampoo. I saw commercials on TV and I started looking for reviews about it, written by those who used it (my friends know that I value product reviews and that they influence my purchasing decision), but I was not convinced to buy it yet. At the time, most of the reviews written by those who tried the shampoo were positive, but I bought it only after a friend told me she had used it and it was better than she expected.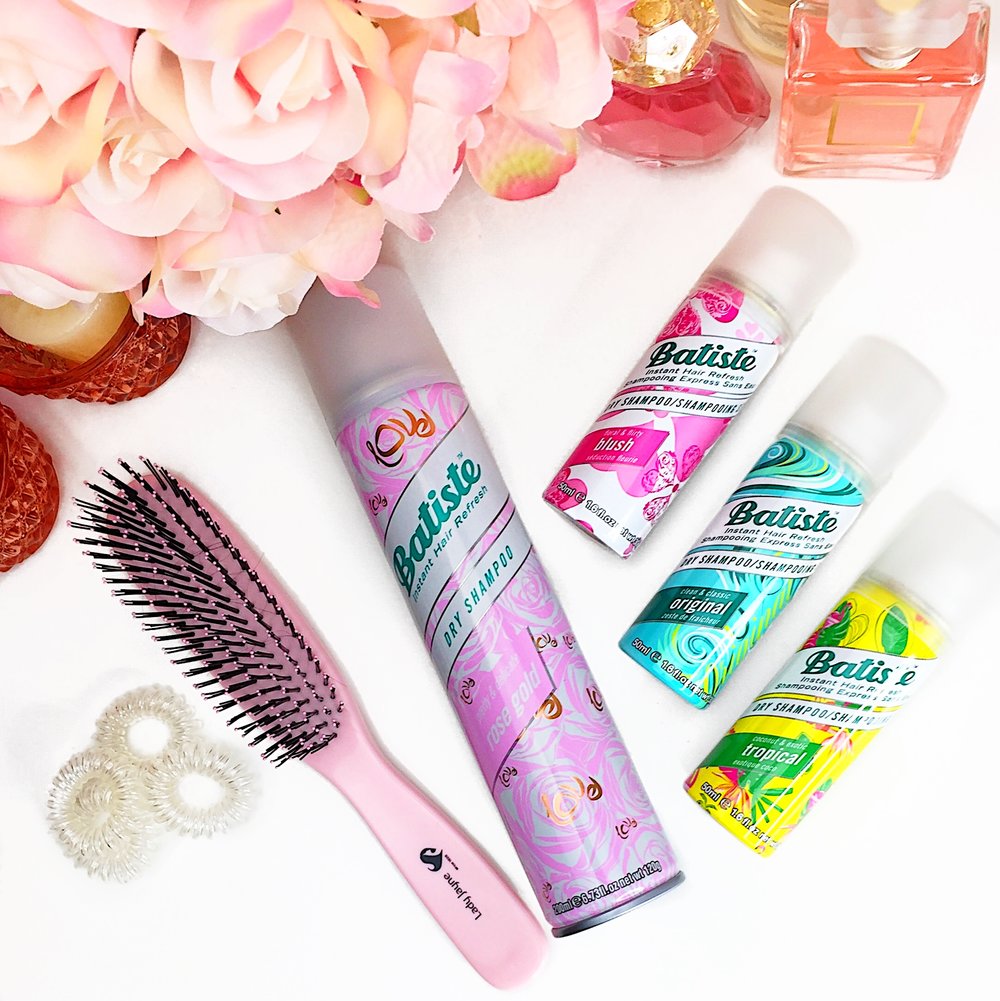 Image source: marisarobinsonbeauty.com
The first Batiste dry shampoo I tried was the one for dark brown hair, Divine Dark. After a simple application, my hair gained volume, while the roots were subtle colored, thus obtaining a new and fresh look in a few seconds. I used this shampoo for about two months, and then I decided to try another one, knowing that Batiste has a wide range of products. The Heavenly Volume shampoo followed, which is also my all-time favorite. As the name says, it gives the hair an enviable volume, which I could only get after washing. I really like that the volume lasts throughout the day, so it's the ideal ally in those mornings when I'm in a hurry and I want my hair to look good without too much effort.
From the Batiste range I've tried the following dry shampoos: Original, which has a neutral, yet pleasant fragrance, Cherry fragrance, with an incredibly fresh cherry smell, but also Tropical, which makes you think of a holiday on the beach.
Batiste dry shampoos can be used not only by those who have problems with excessive scalp sebum, but also by those who want their hair to have volume and a pleasant fragrance between two washes. It helps me a lot, especially in the morning, when the capillary adorning gives me a rough time, because in just a few seconds I can get a fresh look!
If you want to try the dry shampoo from Batiste, which I strongly recommend, you can find it in all the variants available in online stores, such as:
---
Featured image source: bootyandbeautyblog.com
Listing image source: pinkpeonies.co.za