I've been a mother for a year and two months and, because I have constantly complaint about being tired all the time, I've received not one, but THREE vouchers at Eden Spa, so I can get into that zen state of mind. I almost thought that I would become dangerous if I did not get to spa as soon as possible.
I made an appointment for my fist voucher, Flowers for Her, two weeks earlier, because I really wanted to get there on a Saturday, which is the most desired day for relaxation.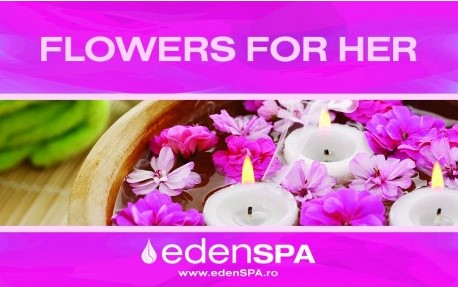 Image source: www.edenspa.ro
At 11.20 I was at the Eden Spa reception, inside the Continental Hotel, where Irina, a very kind therapist, took me to show me the space, presenting me every room and its role in the process of relaxation for those who come to the spa. After this tour, she took me to the locker room, where I have changed my clothes to start the relaxation process. The voucher contained the following: 20 minutes of sauna, 60 minutes of relaxation massage and 20 minutes of facial massage. I started with the sauna, where I stayed only for 10 minutes, because I haven't been to sauna in a very long time and I didn't want to exaggerate. After a cold shower, Irina took me over again to delight me with that relaxation massage that I have been longing on for a year. During my pregnancy, I have constantly gone to massage. I was blessed with an amazing massage! Irina used an oil with watermelon flavor, which relaxed every muscle in my body. I was about to fall asleep on the softest towel. After that, I enjoyed my facial massage. Because the night before going to Eden I woke up many times (phenomenon called AMA, my little girl <3 😊), in the morning I noticed a little red elevation under my eyes. I didn't pay attention to it because I was in a real rush to get to my appointment. Well, after the facial massage, apart from the fact that my skin was more luminous than ever, the little elevation disappeared. Wonderful! After these experiences, I soon got up to reality, because I had many things on my to-do list for that day. Snap!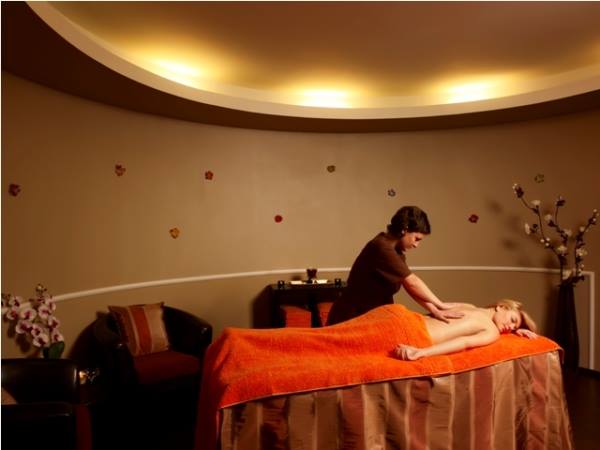 Image source: www.facebook.com
But we all know that nothing is perfect, so I have gathered in the following lines a few aspects that I disliked during my experience at Eden Spa:
I did not receive disposable shoes for when I took the spa tour.

While I was in the sauna, it would have been good to be checked by the therapist, to see if I was ok, taking into consideration the fact that I haven't been to a sauna in a long time.

During the massage, two women came to the jacuzzi and they were talking loud, probably on purpose, so that everyone in the hotel could hear them. Irina interrupted the massage and asked them to not disturb.

I have a problem with the clocks that are ticking in my ear when I want to take my mind off daily problems. The clock disturbed me for about 15 minutes, but I have managed to ignore them, to my amazement. Irina is "to blame" for this!
However, I whole-heartedly recommend Eden Spa and I can't wait to get back there!
---
Featured image source: www.facebook.com
Listing image source: www.facebook.com