The Romanian fashion industry can proud itself with talented designers who have become more and more known internationally. Moreover, they have made the traditional Romanian prints and our cultural aspects known in the world. Lana Dumitru occupies a place of honour among them because of the originality and the unusual character that defines her creations.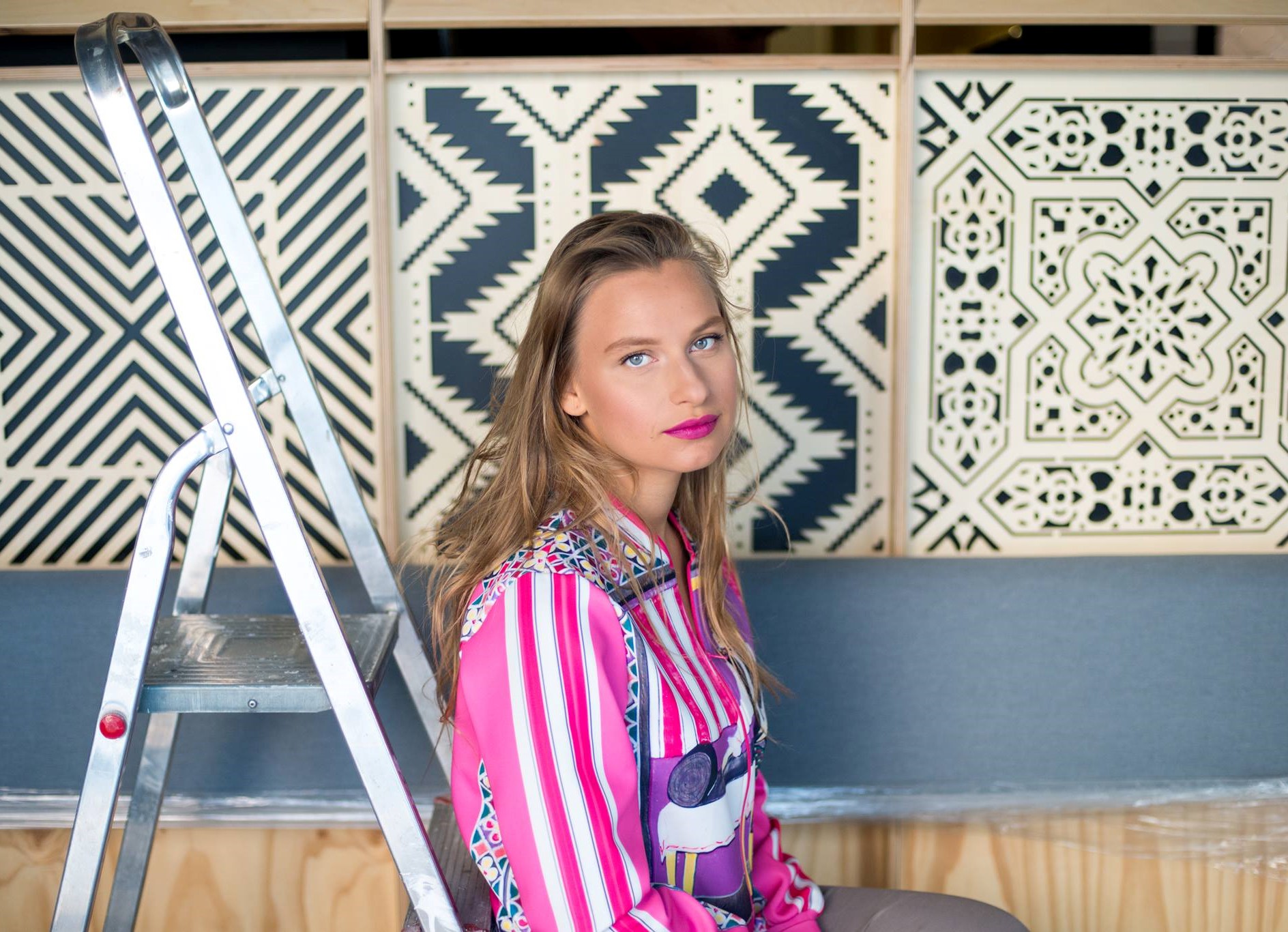 Image source: fpm.ro
"The Facebook Dress", "The Naked Dress" or "The Ethno Dress" are just a few of the items that have brought success to the designer, even from college. However, apart from that, the designer's emblem resides in the ethno symbols. Lana's love for traditional elements was born in 2009, but in that time, ethno creations were not as appreciated as they are today, when you can find from the floral embroidery and the delicate velvet prints to the colourful themes from Romanian clothes in this season's trends.
Thus, at present, the young designer has achieved success, being appreciated internationally, thanks to her Romanian cultural inspiration items. If we only think about her creations that illustrate Constantin Brâncuşi's "Infinity Column", the Romanian stamps, the traditional carpets, the elements from the Merry Cemetery or the other traditional motifs digitally transcribed on clothes, the sweet desire of wearing these items at least once is impossible to be denied.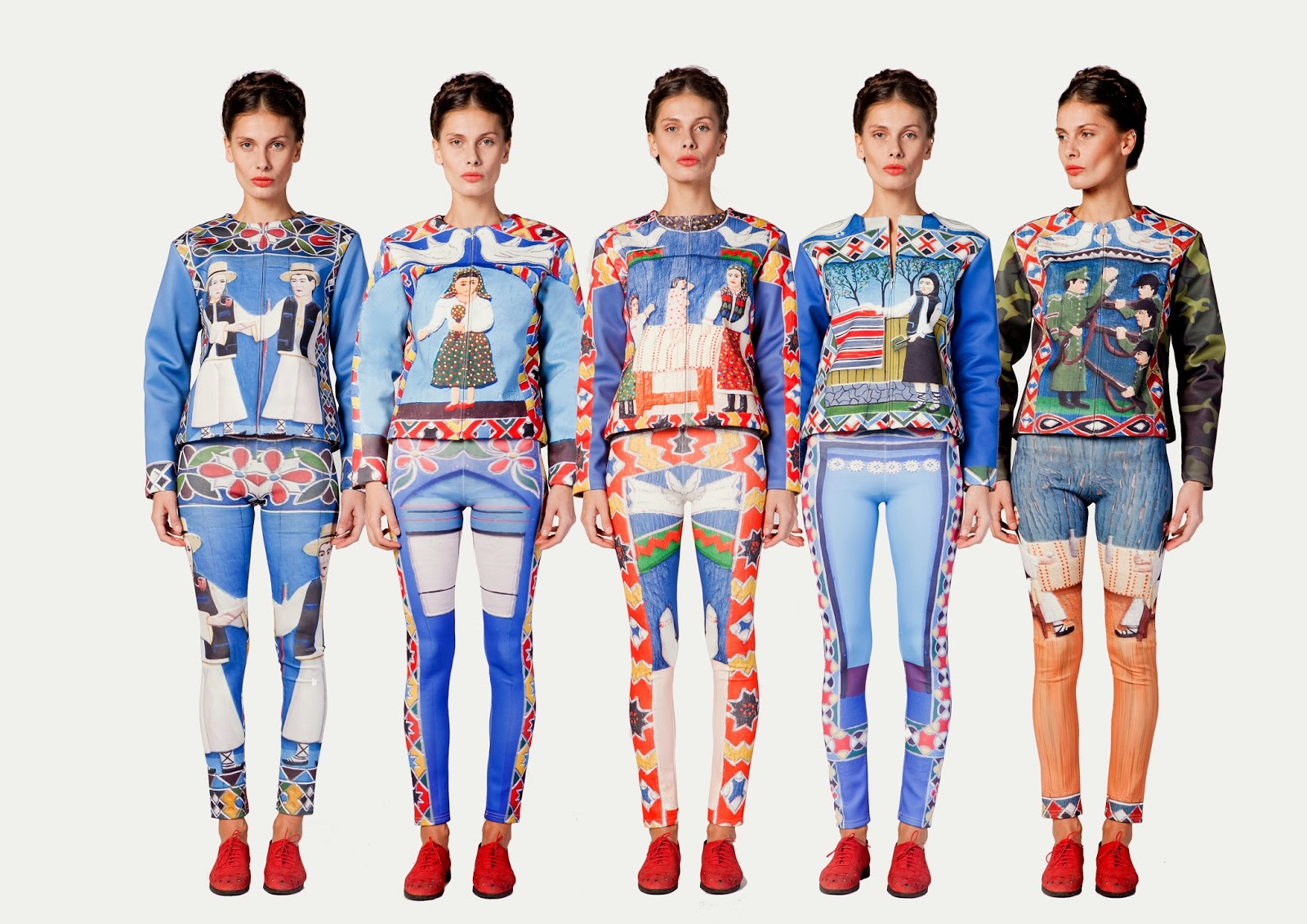 Image source: www.lanaa.ro
Whether we are talking about dresses, overalls, hoodies or even footwear, Lana creates through her items a Romanian fairy tale atmosphere and this is outlined not only by special prints, but also by powerful shades and decorations like the special pompon from Maramureș. Romanian stars as Delia, Andreea Esca, Alexandra Stan or Amalia Enache have proudly worn Lana Dumitru's creations.
Over the years, Lana's fashion items were presented at London Fashion Week 2014 / International Fashion Showcase, Holon Design Museum, Kalmar Art Museum, Malmö Center in Sweden and in Bucharest, at National Village Museum, different cultural institutes, art galleries and national and international fashion design festivals. One of her successful collaborations was with the renowned brand Puma for which she created an ethno-folk-style sport jacket called "T7 Etno Shake". Recently, Lana has released a special collection with Avon, entitled "Florí".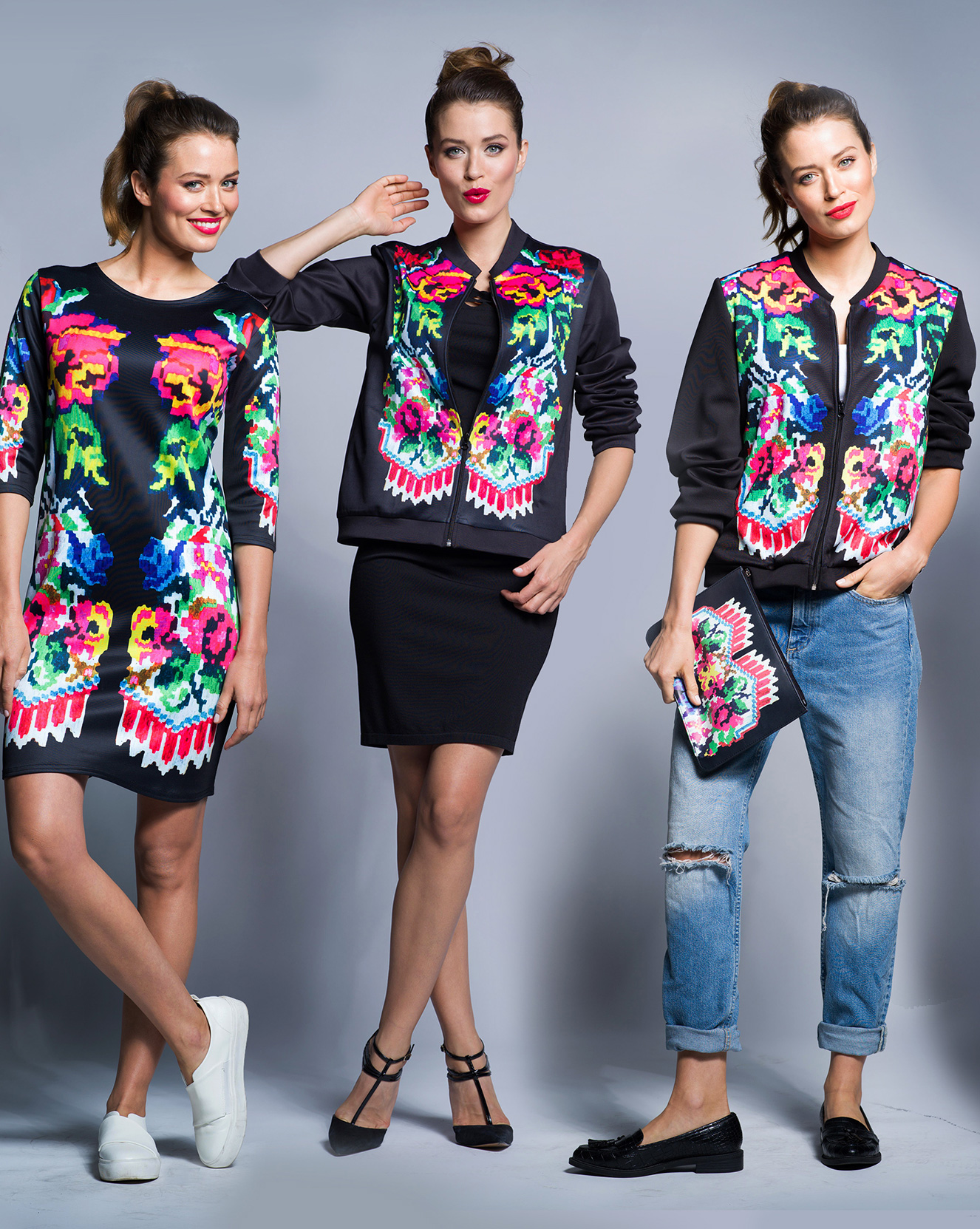 Image source: petocuri.ro
Romanian design's lovers can purchase the clothing creations wearing the signature of Lana Dumitru from shoplana.tictail.com, www.molecule-f.com or www.moja.ro.
---
Listing image source:  fpm.ro
Featured image source:  pinterest.com