Do you miss waking up close to nature and, at the same time, not having a difficult night in a tent? Everything is possible! Choose a short vacation in the middle of the nature and spend the nights in a glamping.
What is a glamping?
The concept is already extremely widespread abroad and, not long ago, it began to be also known in our country. It is a campsite that offers tourists tents that have the comfort of a hotel room. In all the tents you will find a comfortable bed, as well as a private bathroom, and some of them have even heating in case of a cold night.
If you want to be closer to nature and in the morning to be pampered by the first sun rays, fresh air and picturesque landscapes, do not miss at least one night of accommodation in a glamping. We come to your aid with 9 such glampings:
1. Glamping on Transfagarasan Road – glampingpedrumtransfagarasan.blogspot.com – 14G Tarnita, Curtea de Arges, Romania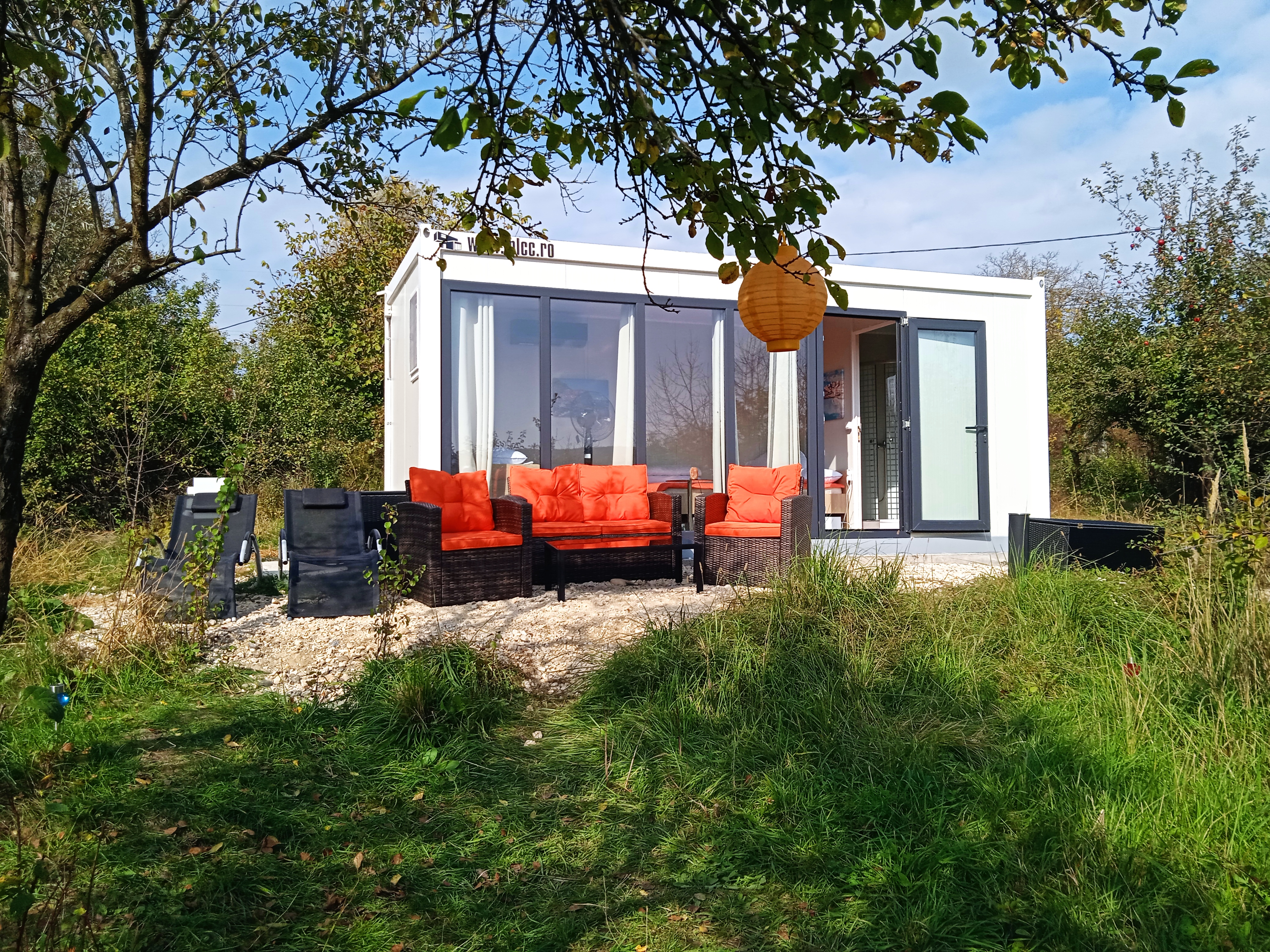 Accomodation: 380 - 430 lei for 2 or 3 people/night.  
The Glamping on Transfagarasan Road is open in spring, summer and autumn.  
2. Ursa Mică Glamping Resort – carpathianursa.ro – Boboes Peak, Ciocanu, Rucar corridor – Bran, Romania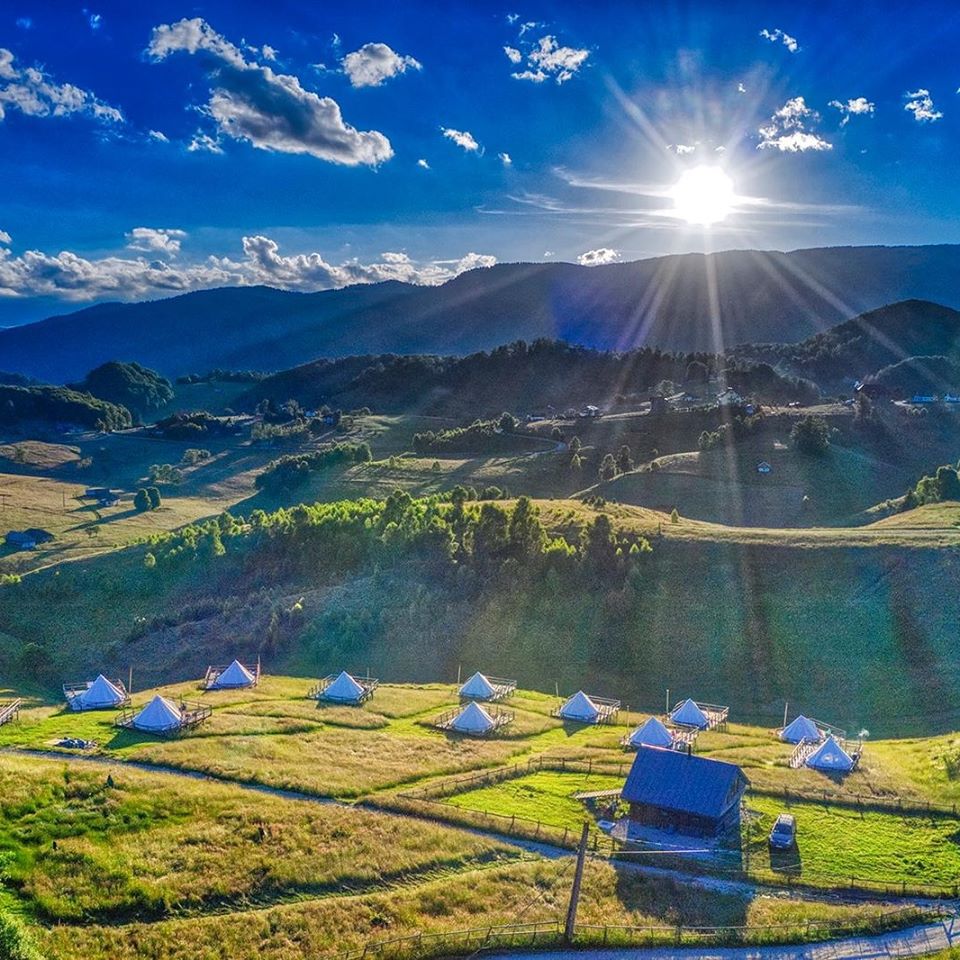 Accommodation price: adults – 1st May – 31st October, during the week 250 lei/person/day, and on weekends, 300 lei/person/day.
3. Dragonfly Gardens – www.facebook.com/UrbanGlampigExperience – Brașov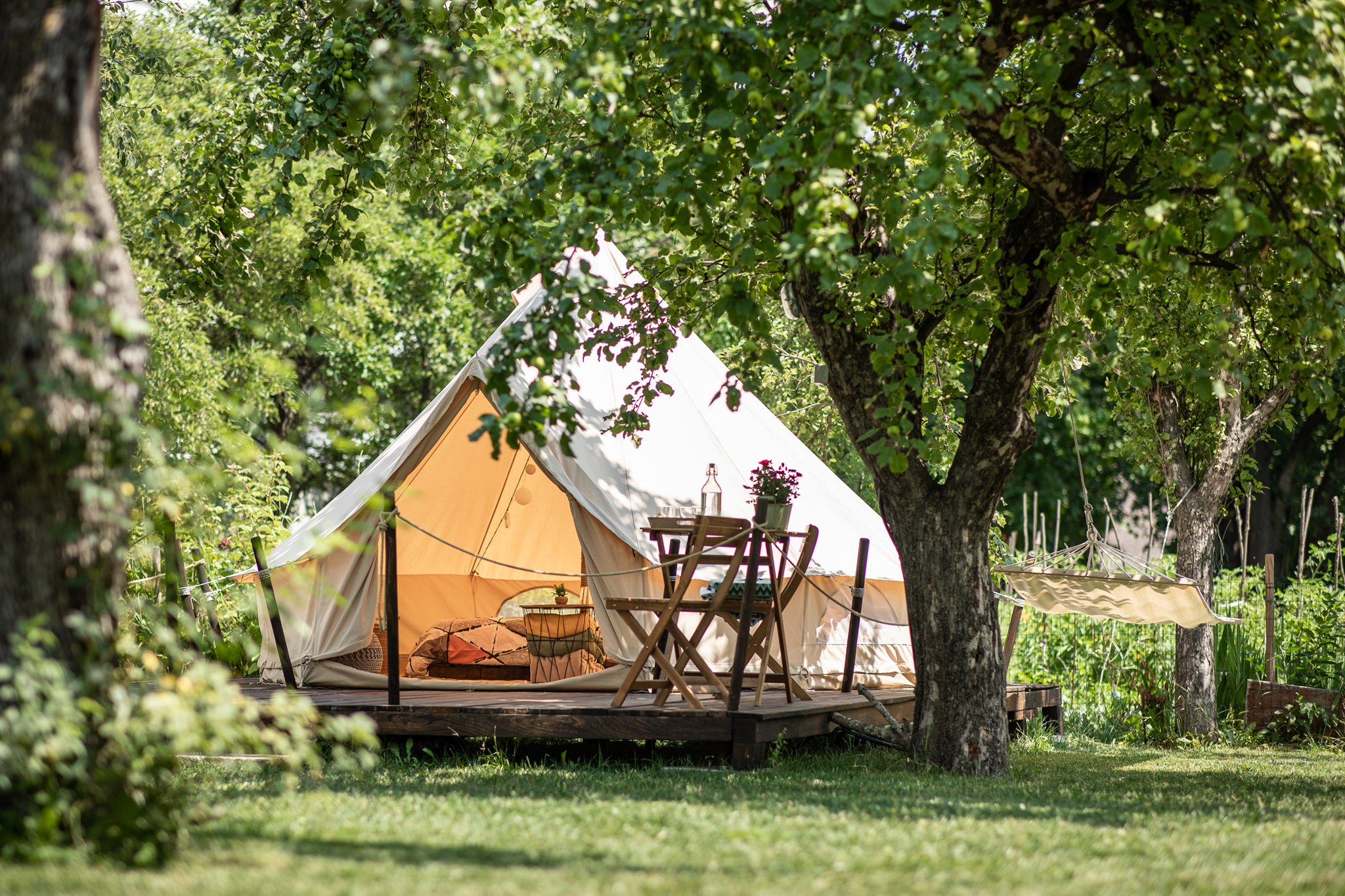 Accommodation price: from 34 euro/person/night
4. At Home - Yoga Retreat & Glamping – www.facebook.com/AtHomeYogaRetreat – 13 Somes Street, Breaza;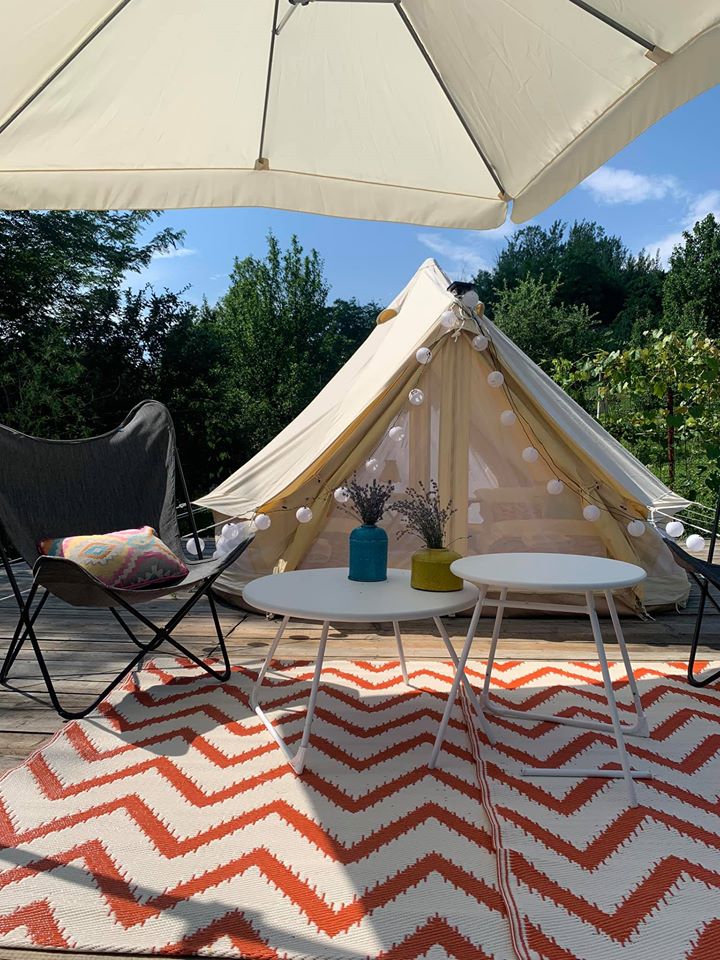 Accommodation price: from 50 euro/person/night
5. Wegloo – www.wegloo.ro – Sorica Street, Prahova Valley, Azuga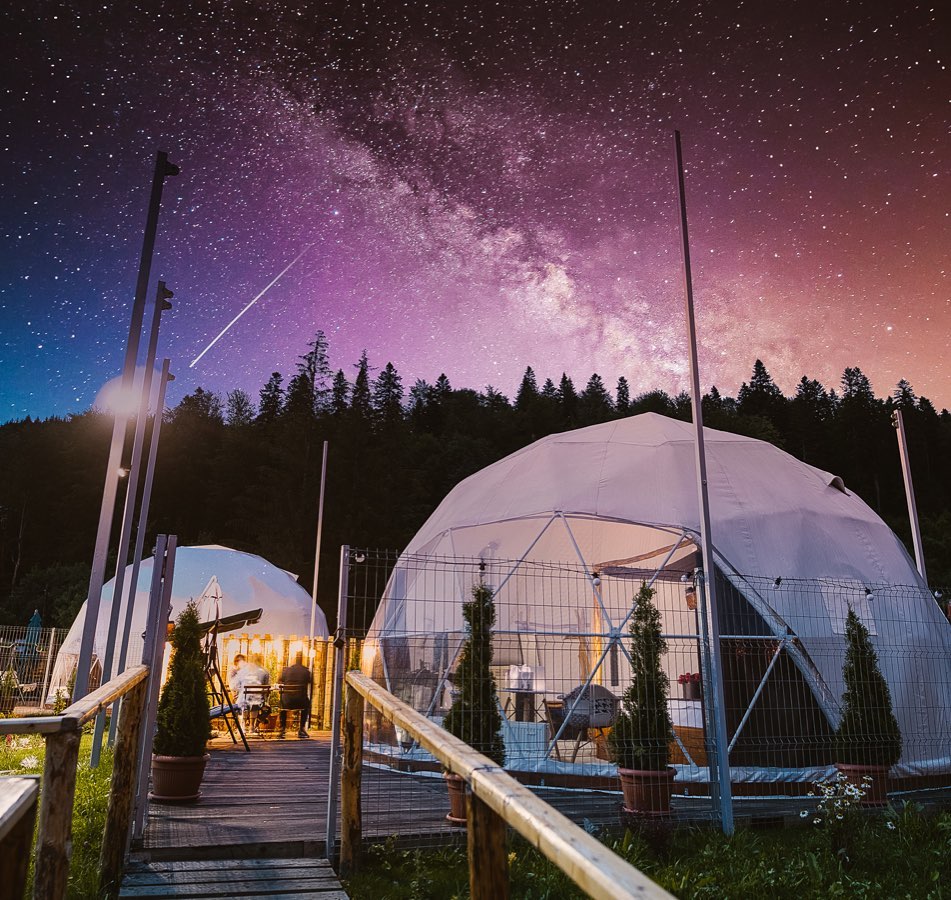 Accommodation price: from 50 euro/person/night, with breakfast included. The rate is valid for a minimum stay of 3 nights.
6. Zaga Zaga Land – zagazaga.ro – Doaga, Vrancea;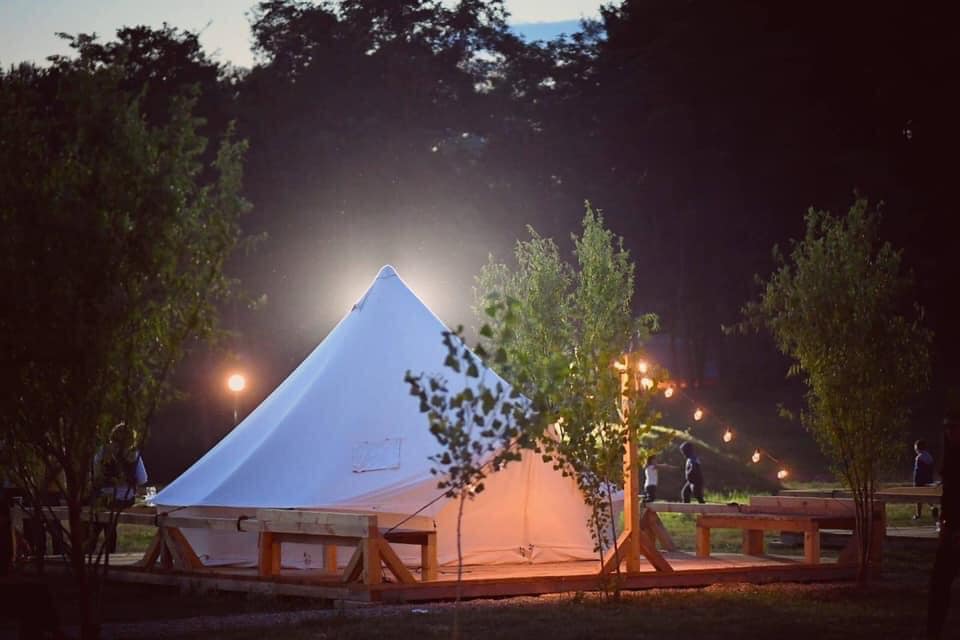 Accommodation price: from 40 euro/person/night
7. Hotelul de bumbac – hoteluldebumbac.com – 79 C Hoteni, Ocna Sugatag, Maramures;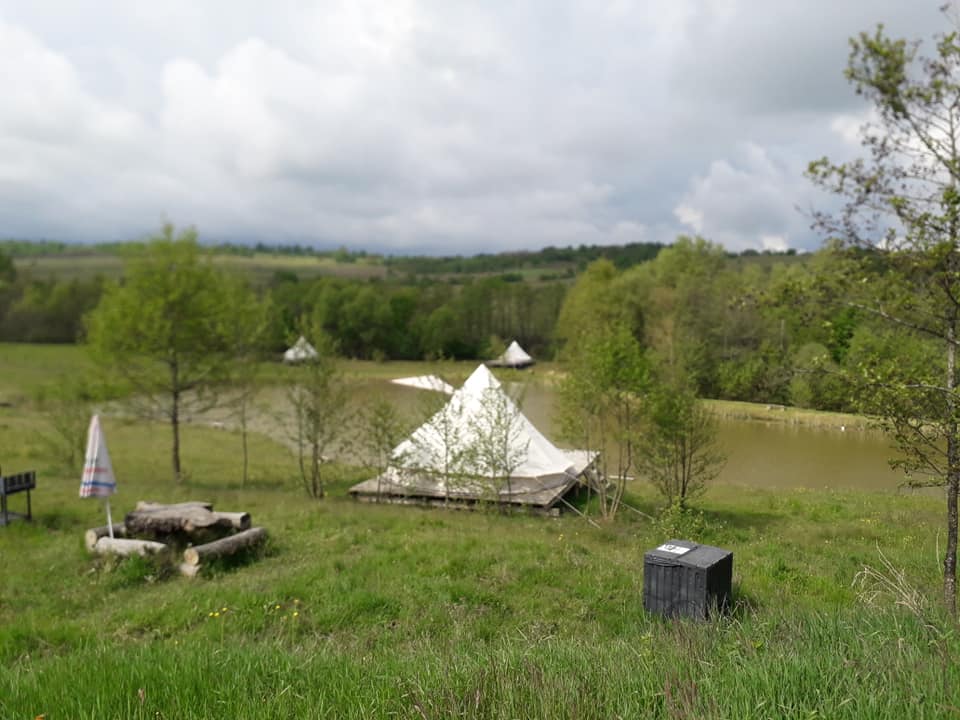 Accommodation price: 150 lei/night, an ideal place for fishing
8. Sunrise Glamping Resort – www.facebook.com/Sunrise-Glamping-Retreat – Galeșu, Piatra, Curtea de Argeș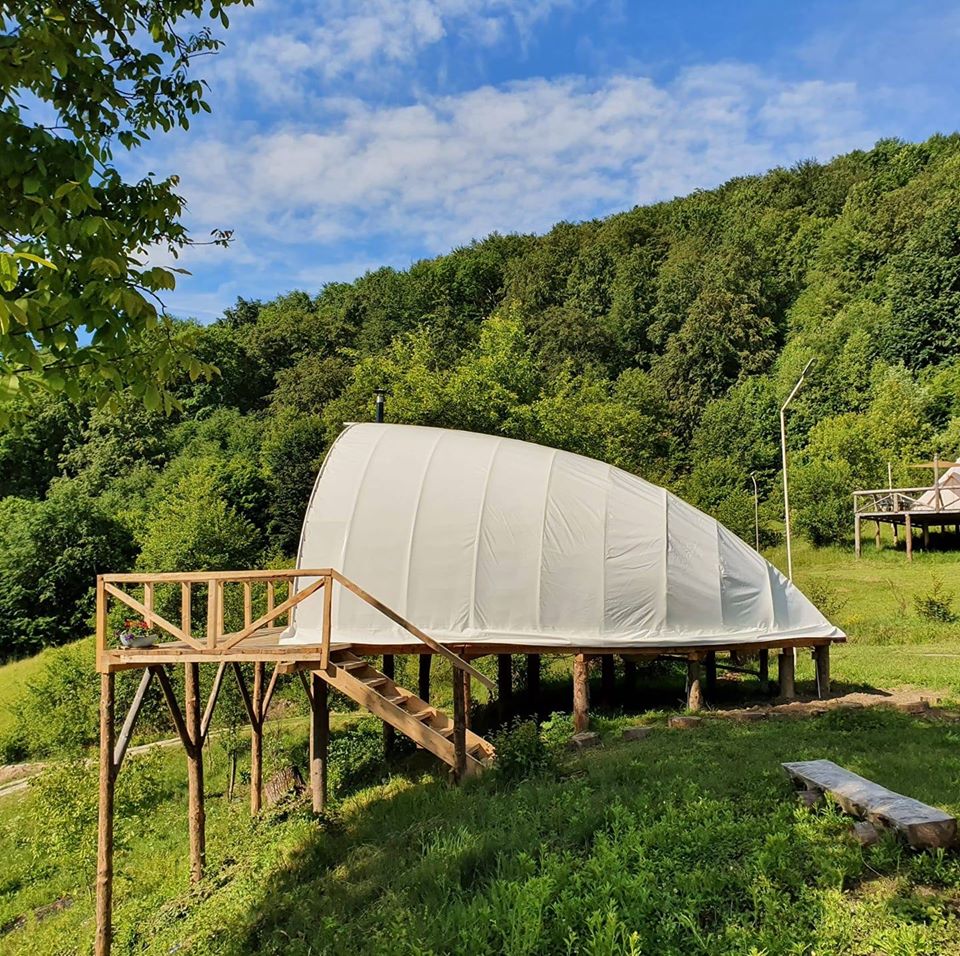 Accommodation price: from 590 lei/night/2 adults
9. Green Camp – greencamp.ro – Vadu Oii, Buzău;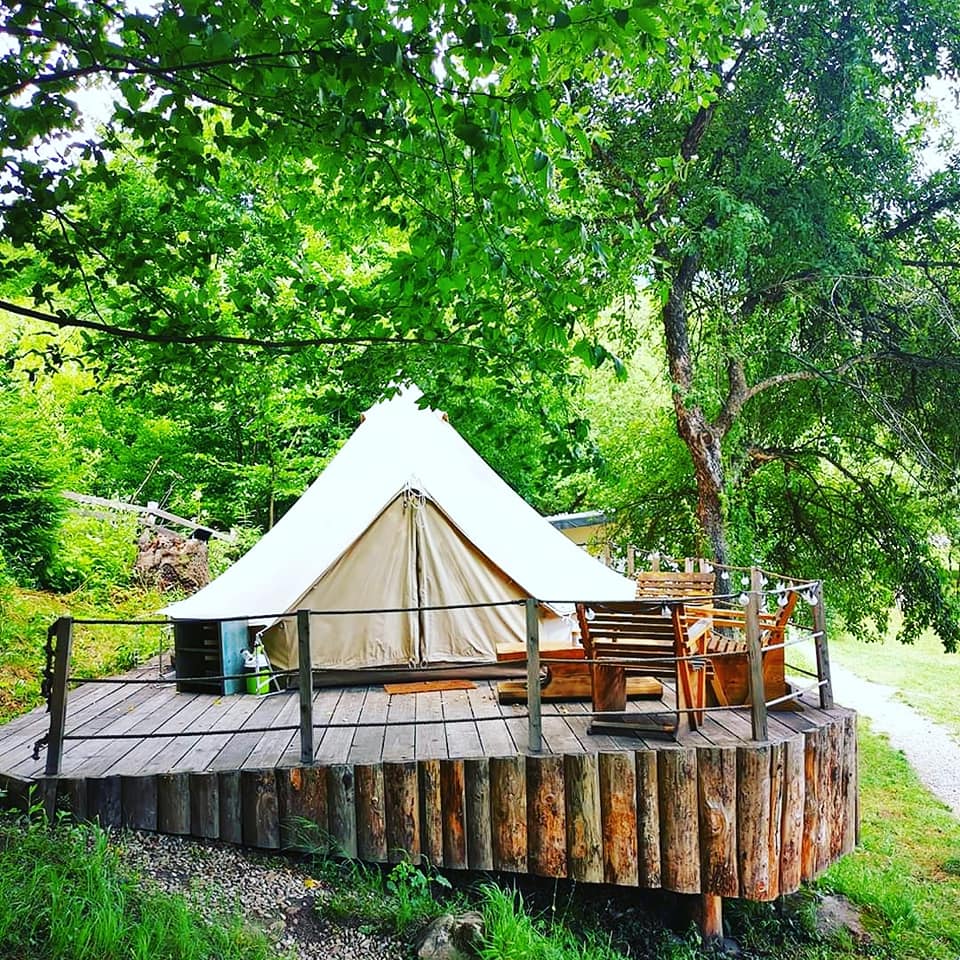 Accommodation price: from 179 lei/night/tent
We hope you enjoy the most beautiful holiday! The scenery will be wonderful, as well as the accommodation in a glamping! You will have a unique experience that you will want to try again and again. Don't forget to book your favorite tent in advance!
---
Featured image source: www.medulinriviera.info
Listing image source: www.reishonger.nl
Article images sources: the websites where the above-mentioned products are available