Do you want a holiday in which to relax, but, at the same time, to enjoy some breathtaking views? We have prepared for you 6 ideal locations where you will stay in the middle of nature, enjoying the unique experience in a wooden hot tub:
1. Bârlogu Cabin – cabane-de-inchiriat.ro – Paltinei, Someșul Rece, Cluj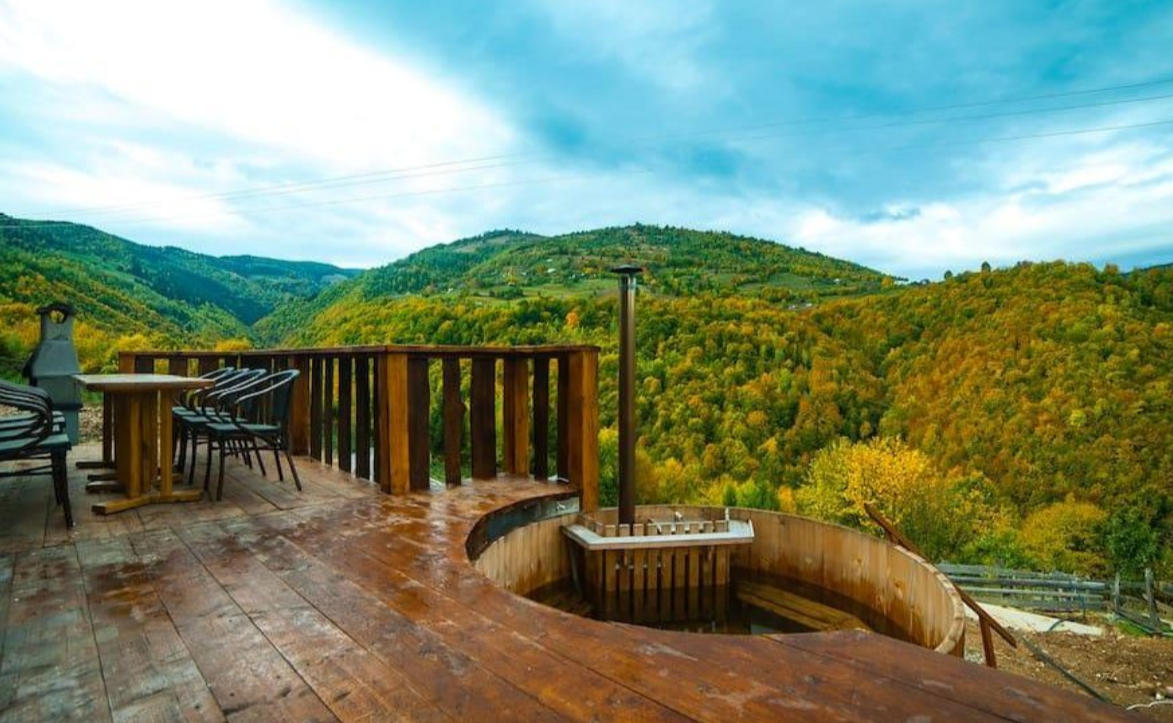 Located 25 km from Cluj-Napoca, away from the hustle and bustle of the city, Bârlogu Cabin is an oasis of relaxation for its guests. You can rent the whole place at the price of 3500 lei, but there are lots of facilities included in this price, such as a wooden hot tub where you can relax whenever you want during your stay.
2. Pensiunea Verde (Green Guesthouse) – www.pensiuneaverde.com – 55 Mihai Eminescu Street, Baia Sprie, Maramureș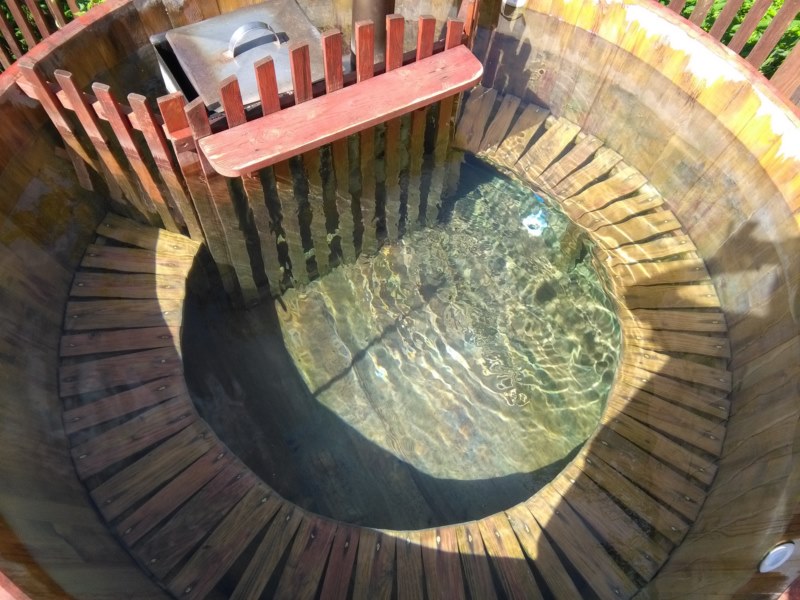 Do you want to visit Maramureș, but, at the same time, just relax looking at the wonderful nature? The warm water and the spicy smell of the steamed wood of the hot tub can calm any soul. So, come to Pensiunea Verde to enjoy this wonderful treatment. The price of a room starts from 140 lei for 2 people.
3. Meander Guesthouse – meander.ro – Băița, no. 88, Cluj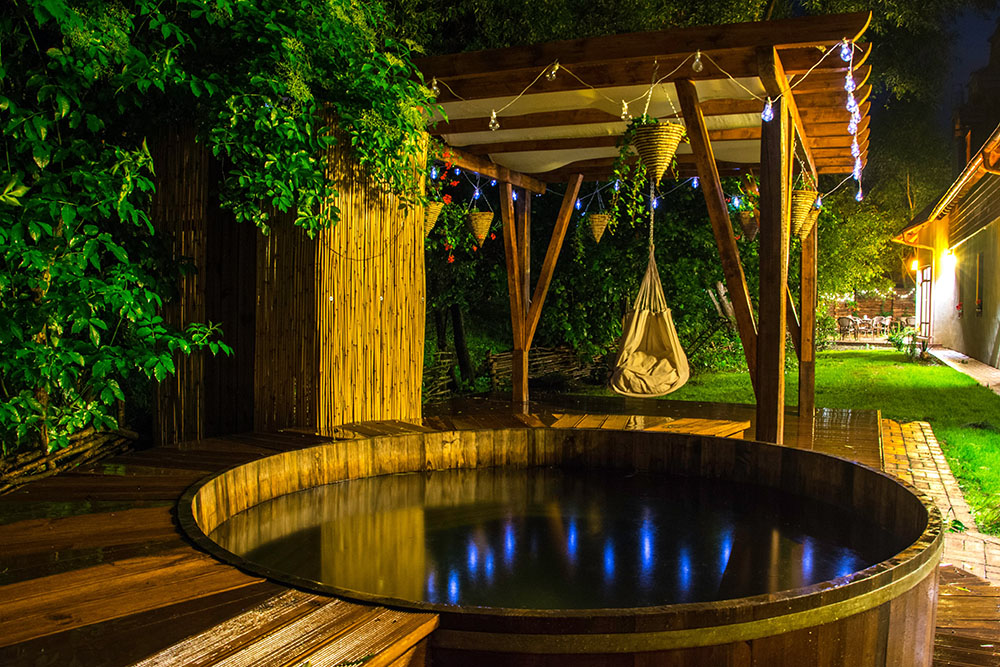 Meander Guesthouse is waiting for you with lots of surprises! If you will go here during this period, you will be able to bathe in the wooden hot tub, while admiring the beauty of the surroundings. In addition, here you will be able to taste delicious dishes, made from organic ingredients, bought from small producers. The price of a one-night accommodation starts from 190 lei for a double room.
4. Pîrîu' Morii Guesthouse – www.piriumorii.ro – 272 Ștefan cel Mare Street, Mânăstirea-Humorului, Suceava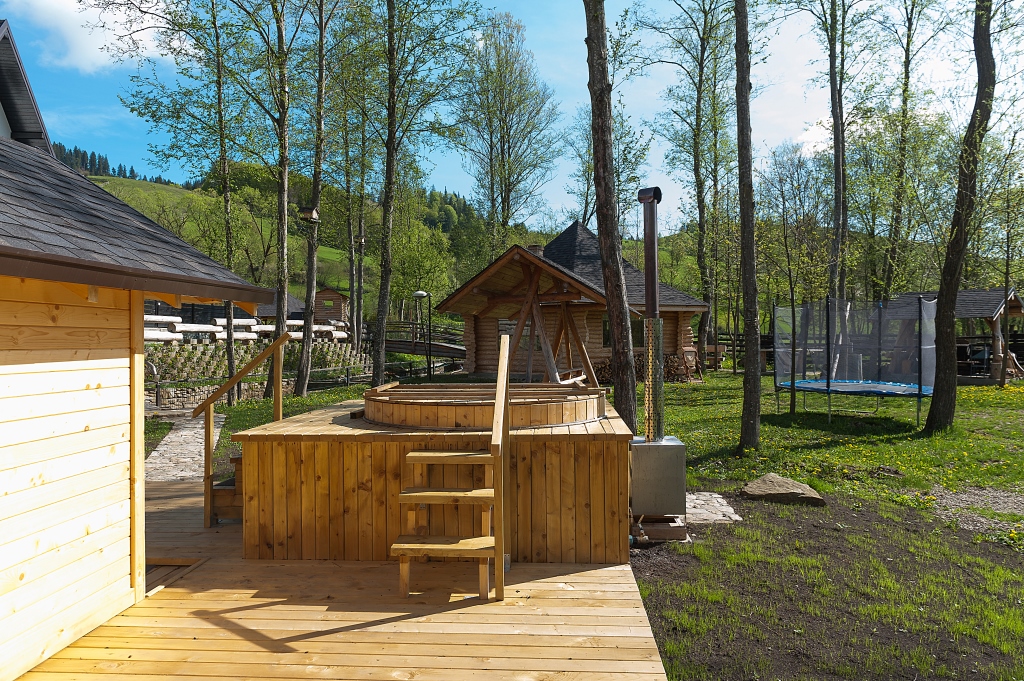 Do you love Suceava county and want to visit it as much as possible during the holiday spent there? No matter how much you will walk, don't forget to relax at the end of the day. How could you do this better if not in a wooden hot tub? Even if you don't stay at this guesthouse, you can opt for having a bath in the wooden hot tub for 140 lei per hour.
5. Vama 54 – vama54.ro – Dalghiu, Vama Buzăului, Brașov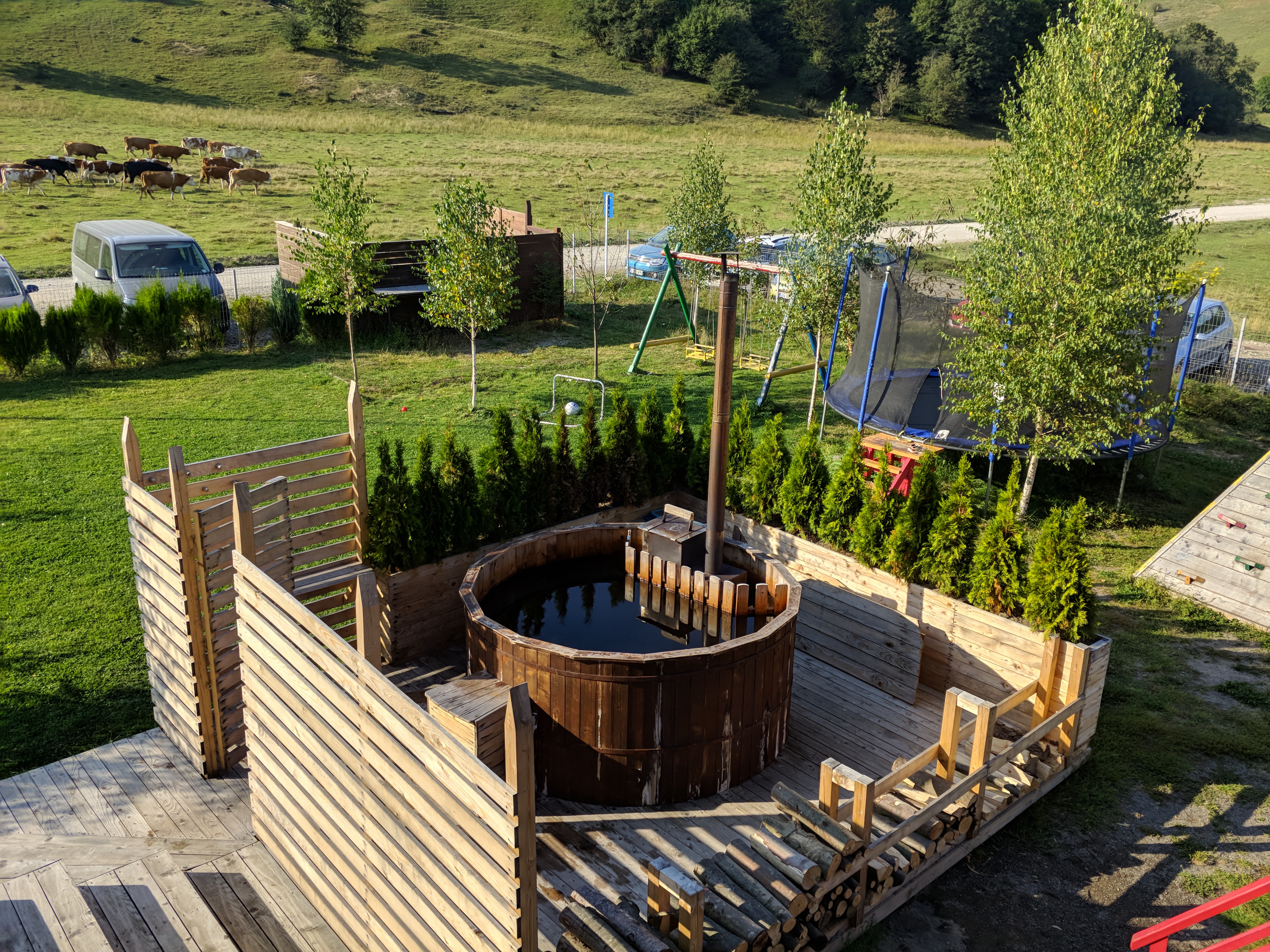 Do you want to enjoy the beauty of the wildlife while bathing in a wooden hot tub? If your answer is yes, then you must go to Vama 54, located in the Ciucaș nature reserve. It is the perfect place to recharge your batteries! The price of a night spent here is 200 lei for a double room.
6. Erdőszéli Székely Panzió Guesthouse – www.pensiuneaszekely.ro – Ciumani, Harghita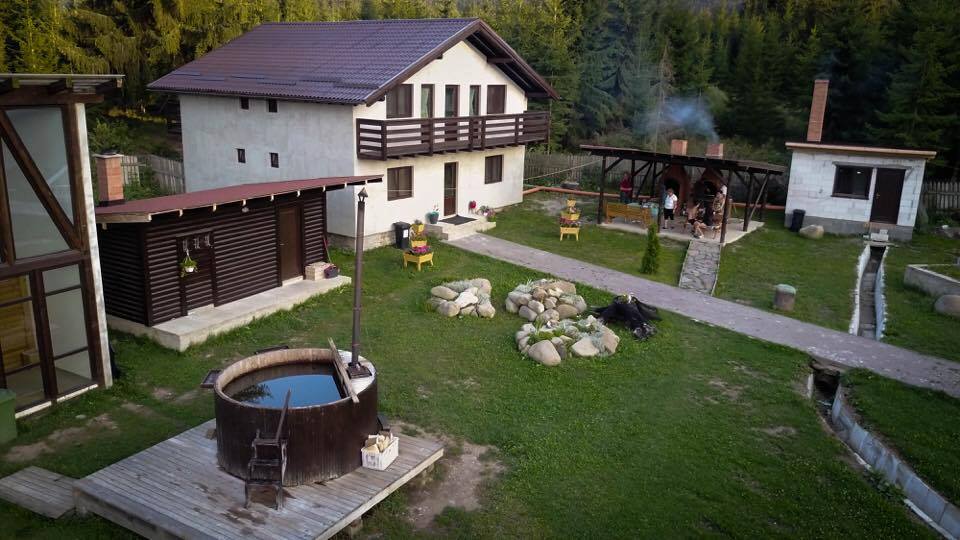 Located in the heart of the Gurghiului Mountains, the Erdőszéli guesthouse awaits everyone in a wonderful place surrounded by mountains and fresh air. This special view is complemented by some relaxing moments in a wooden hot tub, by the hospitality of the locals and also by the delicious dishes. You can spend the night here for the price of 220 lei for a double room.
What location will you choose for your next vacation?
---
Featured image source: www.popularmechanics.com
Listing image source: casasidesign.ro
Article images sources: the websites where the mentioned products are available