Known for its benefits, rapeseed honey is the ideal remedy for certain affections. Because it is rich in vitamins and minerals, it is used both therapeutically and aesthetically. Rapeseed honey is also recommended to help keep your liver, pancreas and spleen in a good condition.
Having a light yellow color, this type of honey is often crystallized because it has a rich water content, which proves its authenticity.
So, we suggest you some local producers from where you can buy natural rapeseed honey:
1. Grădina cu Stupi rapeseed honey – www.mierealbine.ro – 16 lei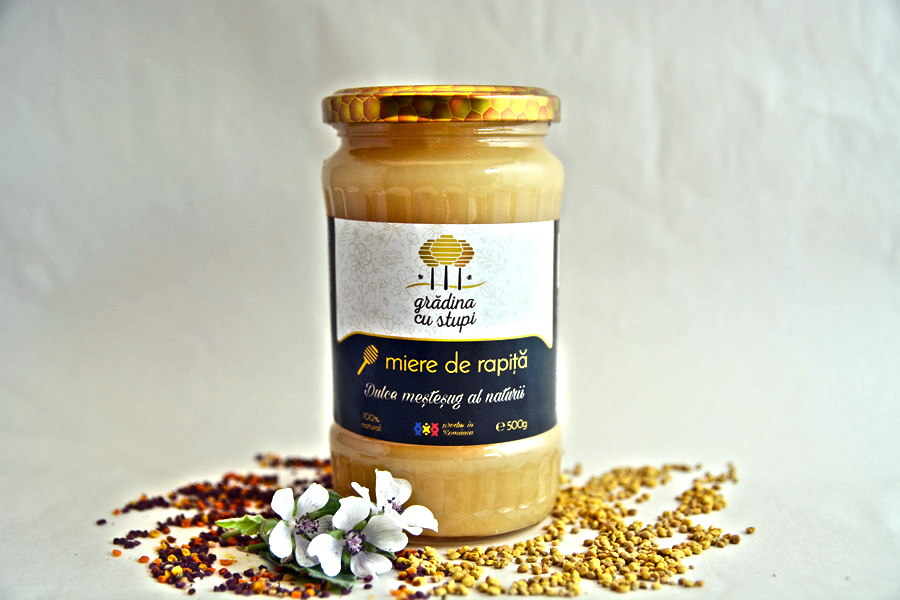 2. Prisaca Bârnova rapeseed honey (960g) – prisacabarnova.ro – 29 lei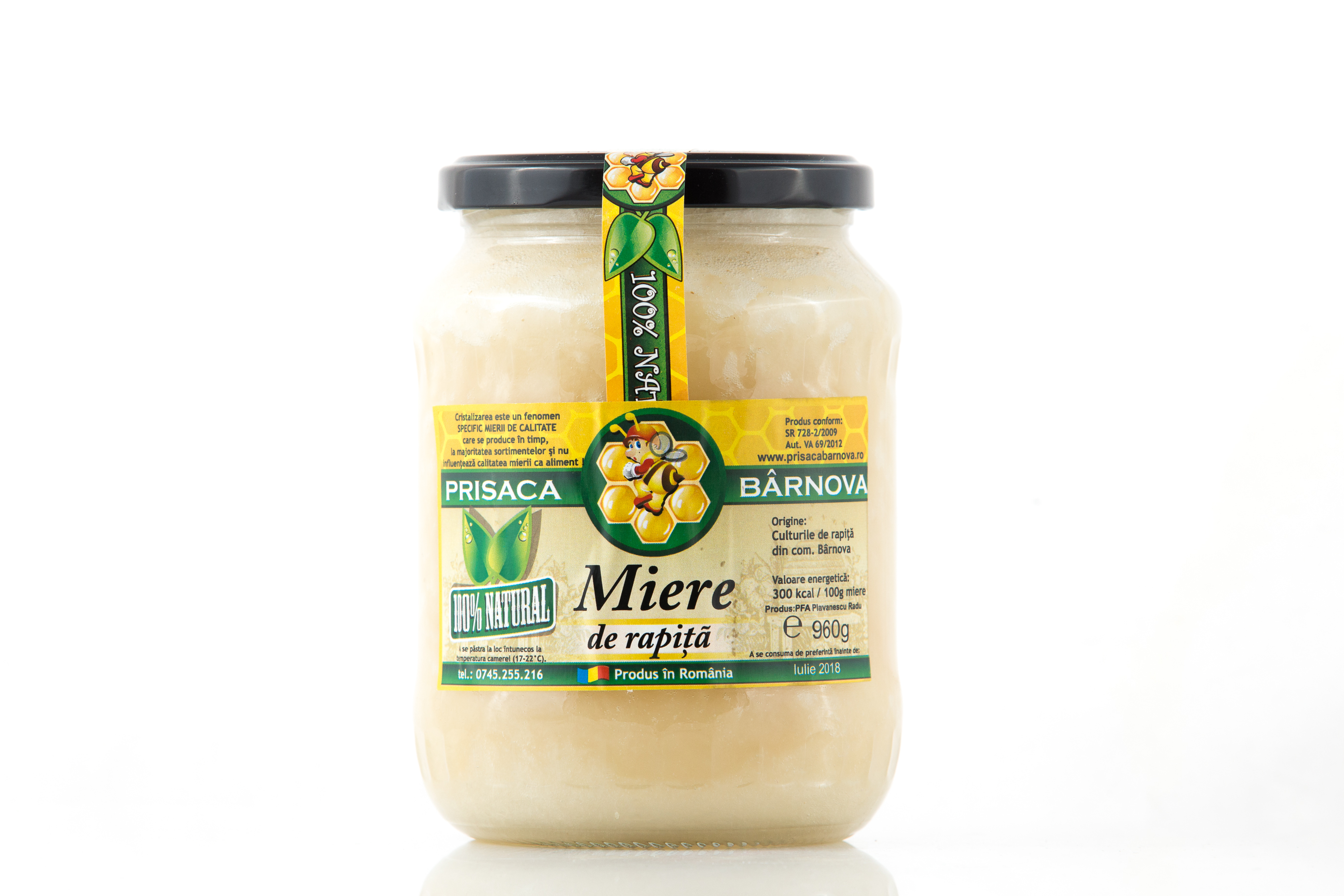 3. ApiCostin rapeseed honey (1kg) – www.producatori-agricoli.ro – 29 lei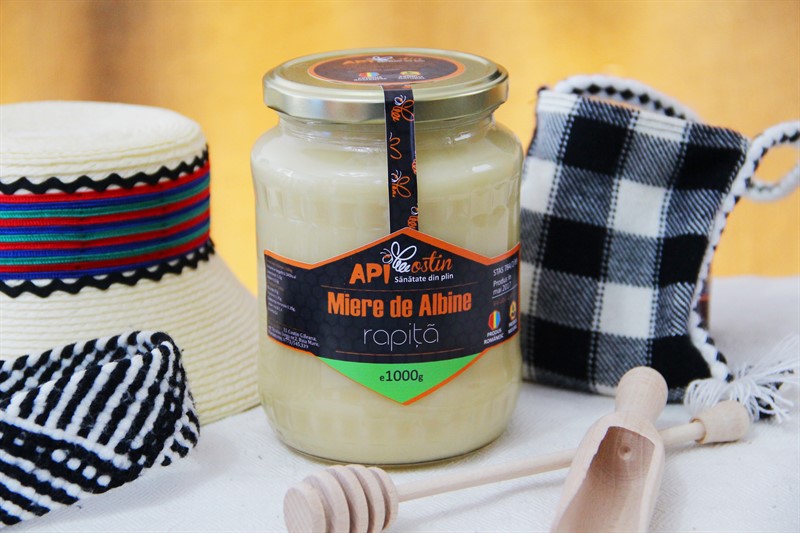 4. Mierepenet.ro rapeseed honey (1 kg) – www.mierepenet.ro – 28 lei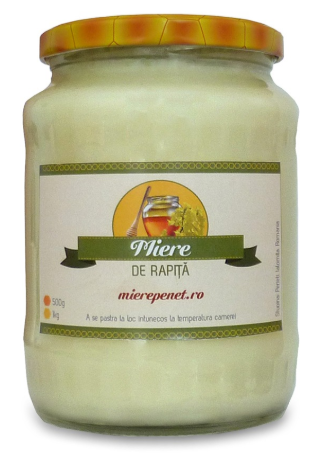 5. StupulVesel rapeseed honey(1kg) – www.stupulvesel.ro – 25 lei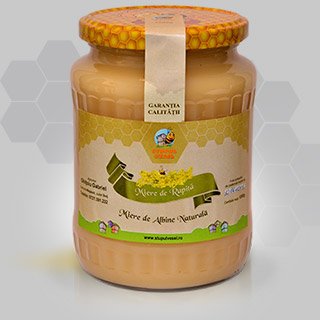 6. Albina Carpatină rapeseed honey (360 g) – www.apicola.ro – 14 lei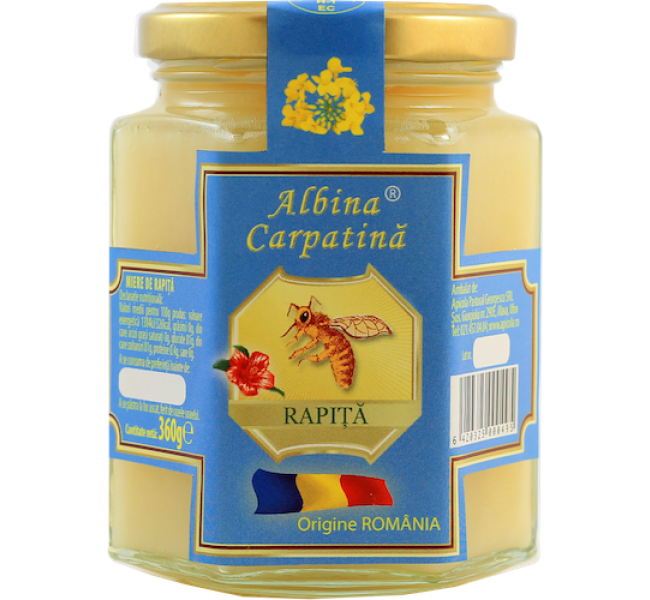 7. Stupina Avram rapeseed honey(400 g) – dapis.ro – 14 lei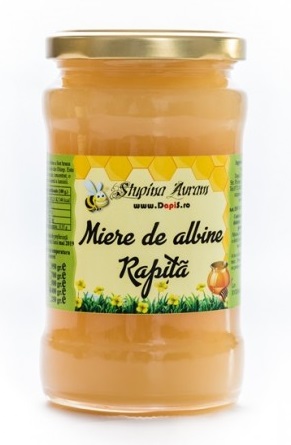 8. Taina Vie rapeseed honey (250 g) – www.tainavie.ro – 12 lei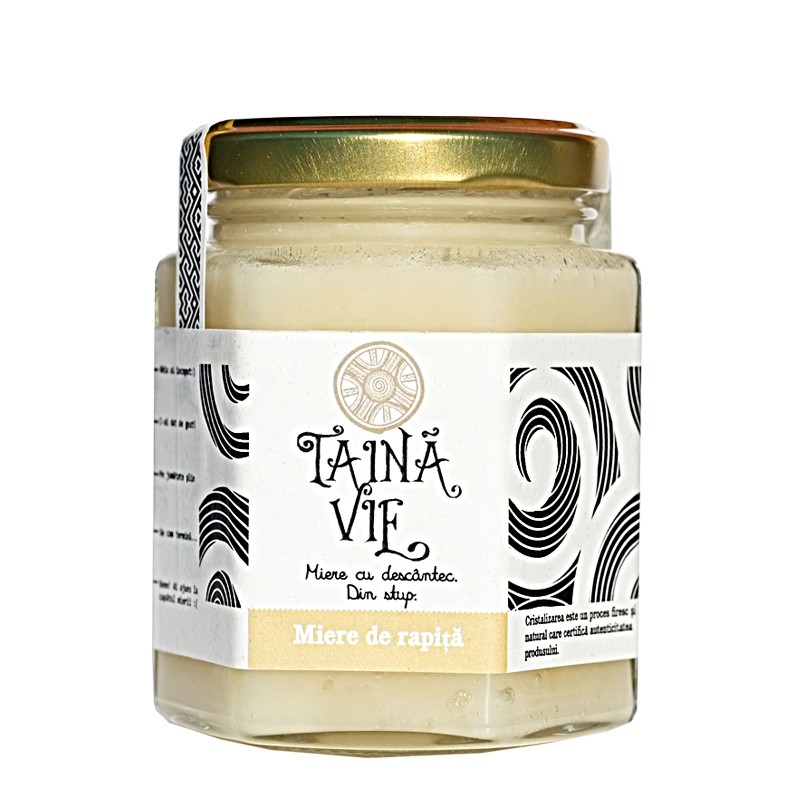 9. Urban Bee rapeseed honey (400 g) – urbanbee.ro – 16 lei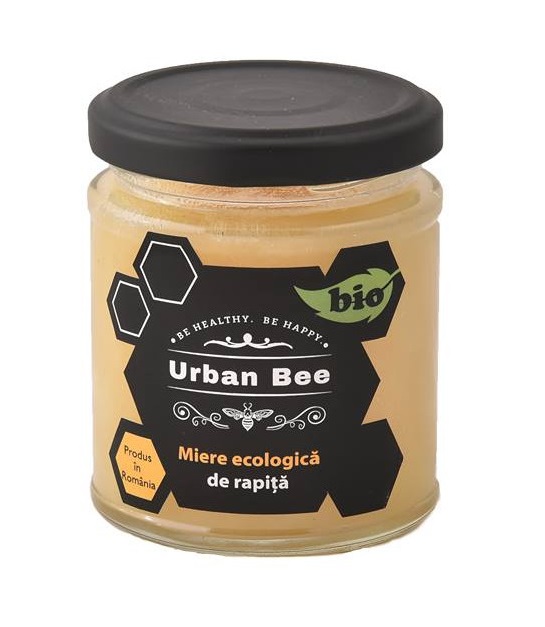 Although it is good for treating diseases and has a high content of vitamins, rapeseed honey should be consumed in moderation.
---
Featured image source: Personal archive
Listing image sorce: www.uncorpsanatos.ro
Article images sources: the websites where the above-mentioned products are available